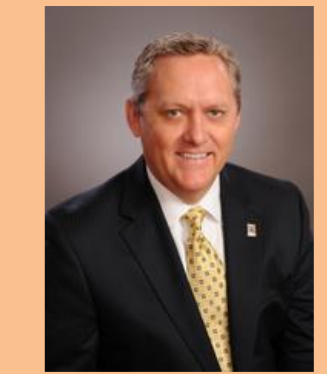 In many ways, 2020 will be remembered as the year of the "asterisk". There will be asterisks to mark shortened baseball and basketball seasons, incomplete college football seasons, and canceled events of all sorts. The data we regularly report – primarily enrollments and success outcomes – will long be explained with an asterisk representing the two (and hopefully, only two) academic years impacted by the pandemic.
However, it's important to remember the asterisks are more than an explanation of data anomalies – they represent individual students and the tremendous impact of the pandemic on their lives. Ted Mitchell, president of the American Council on Education, recently wrote that the pandemic threatens 20 years of progress made for minority students in higher education.
We've seen this happen at Allan Hancock College (AHC), where Latinx enrollment is down substantially. There are many reasons contributing to this: families of essential workers need childcare; students working from home have technology barriers; first-generation students find it difficult to navigate reduced in-person access to services and classes; and more.
Throughout the crisis, we have worked to support our students and keep them on track for completion. Faculty have responded as you would expect of highly trained professional educators by moving classes to remote, live instruction. This fall, while only 4% of our classes are being taught in-person, more than 80 percent are still taught synchronously. While not ideal, this provides our students a sense and accountability that is key to their success.
Meanwhile, staff in our student services programs are navigating a dual world of working from home and rotating on-campus hours to serve students in person. Using new chat and videoconferencing tools, we are ready to help students with registration, accessing financial aid, and adding classes. Our maintenance and technology staff spent the summer installing safety barriers, creating safe learning labs, and expanding Wi-Fi to ensure access for those who need it.
Allan Hancock College continues to be the region's leader in providing access to underrepresented students. Last year, Hancock students earned a record shattering 1,301 associate degrees. Half of the awards went to Latino students, and those graduates will earn (on average) wages that are $9,200 more than those with a high school diploma. Incredibly, the added wages in total represent just under $12 million in new income – every year – for northern Santa Barbara County!
Rather than lamenting the lost opportunity to control the COVID-19 virus in the spring of 2020, we are focused on providing comprehensive educational programs in a safe environment for our students. This fall, that means relying primarily on remote learning and providing face-to-face instruction only when necessary.
Our remote modality is impacting more than the classroom. In past years our outreach effort to high school seniors relied on group events with entire families coming to campus. At these gatherings we could explain the opportunity offered through the Hancock Promise, provide access to financial aid and help with student educational plans.
The process worked, increasing the number of local high school students coming to AHC by almost 50% in just three years. While we can't gather this year, we are still working closely with our high school partners to ensure that students recognize the value and opportunity awaiting them when they graduate.
The educational opportunity we provide at Allan Hancock College is critical to the future of our community and we won't let the pandemic prevent us from fulfilling our mission. The faculty, staff, administrators, and student leaders at Allan Hancock College are committed to ensuring that we look past the asterisk to see the face of every student who needs additional support to stay on track to completion.
Kevin G. Walthers Ph.D. is the superintendent/president of Allan Hancock College, a member of the California Community College System.
Catch the latest in Opinion
Get opinion pieces, letters and editorials sent directly to your inbox weekly!