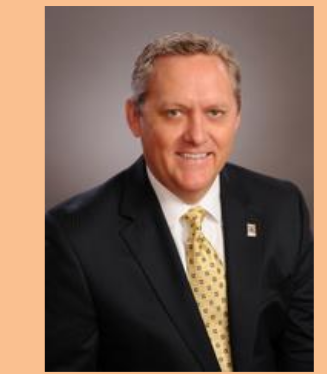 It's no secret that our region lags behind county, state and national averages in regard to educational attainment. The City of Santa Maria included this fact as part of its strategic plan. Local economic advocacy groups, social justice organizations, elected officials and industry leaders have all called for an expansion of educational opportunities in our region.
The key to long term educational gains is the development of a college-going culture in our community. Too many parents think that college is out of reach for their children – that the barriers created by cost and distance to a CSU or UC campus relegates our children to low-skill jobs.
Allan Hancock College is turning the page on this important issue.
You have free articles remaining.
The headline grabber of our effort is the Hancock Promise – the public/private partnership that pays the first year of tuition and fees for recent high school graduates who enroll full-time. With completion of its first year, the Hancock Promise is already impacting our community. In the fall of 2018, enrollment of recent high school graduates at Hancock jumped by more than 40 percent over the prior year. More significantly, almost half of all students who graduated from a northern Santa Barbara County high school enrolled at Hancock last fall!
As great as these stats are, the key to long term success is reaching students before high school, ensuring they realize that financial barriers have been removed – all they need to do is focus on their schoolwork. Allan Hancock College is meeting this need. Through partnerships with our local school districts, the college is making a significant investment in our early outreach program via Bulldog Bound. Bulldog Bound reaches students in grades five through eight by providing on-campus, real college experiences – learning about history, exploring the arts, engaging in STEM programs, and investigating careers.
This joint effort with our local school districts brought more than 3,000 kids to the Santa Maria and Lompoc campuses for interactive learning opportunities with Hancock faculty, staff and students. While technically focused on students starting in fifth grade, Bulldog Bound is flexible enough to bring in additional partners, such as the YMCA and the Santa Maria Elks Rodeo, spreading the message that college is accessible and their goals are attainable to a broad spectrum of families.
If we want to see educational attainment rise in northern Santa Barbara County, we must work together to develop solutions and develop broad-based plans. The Hancock Promise and Bulldog Bound were the result of almost two years of planning and implementation. Work still continues to solidify the funding base to ensure that this program continues for years to come – and we are pleased to have a wide range of partners supporting the effort.
As North County's primary provider of higher education, we commit to you that we will honor your investment, ensuring that our community develops a strong and educated workforce, ready for the 21st Century. If you'd like to join us, we'd be happy to have the help!