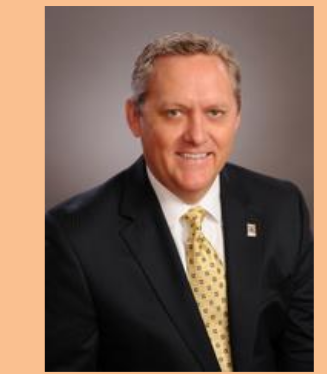 It's May, which means it's college acceptance time for graduating high school seniors. Here in North County, more than half of all graduates from local high schools choose to start their higher education at Allan Hancock College – and thanks to the Hancock Promise, all tuition and fees are covered for those students during their first year. We are extremely proud that the Hancock Promise has resonated so well with our community, and we look forward to welcoming our new class of Bulldogs in the fall.
For families who have long planned to enroll your student in a four-year university, and now are wondering what their college experience will look like in these uncertain times, I have two words of advice: consider Hancock.
Like all other sectors, higher education is experiencing massive upheaval. A new survey by the national research firm SimpsonScarborough suggests that 20 percent of students in four-year colleges and universities are not planning to return because of the pandemic. A full 10 percent of graduating high school seniors who were headed to four-year schools have already made alternative plans. Many are planning to stay close to home.
Matt Read, a columnist for Inside Higher Education, recently suggested that students consider a "visiting year" at their local community college. The idea is that the students can take their general education classes from highly skilled faculty members and transfer the units to a four-year institution in the future. The quality of instruction will be the same, but the cost will be substantially less.
At Hancock, we are anticipating the "visiting year" phenomenon and have planned for increased enrollments as families make the hard choice to alter plans for their graduating seniors. Our summer and fall schedules go live this week. Kudos to our remarkable and dedicated staff and faculty for all they have done this spring in preparation for the coming months. Thanks to their hard work, we have stabilized our offerings and are planning for what the fall semester will look like, even given the present uncertainty.
Although a total face-to-face fall schedule may be unlikely, we remain optimistic that an appropriate mix of remote classes and safe in-person lab experiences will keep students stay on track to graduate or complete a certificate. Many of our programs have critical lab components, where physical distancing is difficult and remote instruction almost impossible. In our Career Technical Education programs, for example, it's difficult to teach welding students the hands-on skill of running a straight bead, or nursing students how to insert an IV, through a Zoom conference.
Hancock has robust planning processes that seek input from all constituencies – particularly from our faculty who are the subject matter experts. As a team, we are planning for a fall semester that ensures students have access to the rigorous content they need in order to be successful in a career or when they transfer to four-year universities.
Why not take those same general education classes at a fraction of the cost at Allan Hancock College?
While it may turn out that many Hancock courses are taught remotely for at least part of the fall semester, they will be led by a professor with a doctorate or master's degree, not a graduate student. And there will be 30 students in those introductory classes, not 300 students like at large universities. The credits will transfer all the same when your student is ready. In fact, a student who stays at Hancock for two years to earn a transfer degree will find that he or she is guaranteed admission to the CSU system with junior level status, and has a better chance of entry to Cal Poly and the UCs, too!
If you are nervous about what lies ahead for your rising college freshman, I hope you'll give your local college a second look. It's hard to beat small classes, expert-led courses, compassionate services, and the no tuition bill that Hancock promises.
I hope you'll take my two words of advice. Consider Hancock.
Kevin G. Walthers Ph.D. is the superintendent/president of Allan Hancock College, a member of the California Community College System.  
Catch the latest in Opinion
Get opinion pieces, letters and editorials sent directly to your inbox weekly!