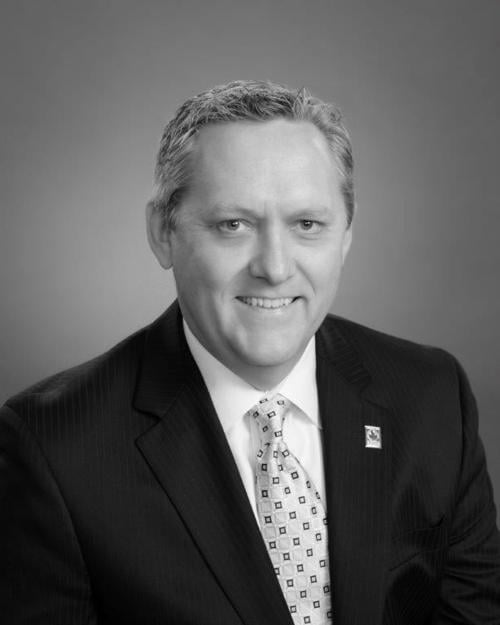 The fall semester at Allan Hancock College is off to a great start, and we are honored by the support and partnerships we have within our community.
Our success is closely linked to the connection we have with local industry, support organizations and individuals who share our vision for the future of education in our county. It's clear these relationships are helping change the odds for our students.
We started September with a simple ceremony honoring the AHC Athletic Boosters for their latest contribution to our campus infrastructure, a state-of-the-art scoreboard for our football stadium. We are fortunate to have a booster club that is extremely effective. Thanks to their ongoing efforts through the annual Joe White Dinner and Auction, we now have campus upgrades valued at more than $700,000. With additional support through the city of Santa Maria, we are on our way to developing a track facility that will help our entire community.
Meanwhile, at Santa Ynez Valley Union High School, we are working to offer AHC classes right on that campus. We have expanded our concurrent enrollment programs throughout our service area, but this is our first foray into co-location with a high school. The new classrooms allow us to expand services to include counseling and educational advising on-site. We are excited by the enhanced partnership with our colleagues in Santa Ynez and Solvang.
With a renewed focus on the importance of having an associate degree to get a well-paying job, our faculty and staff, along with our College Advancement team, convened a meeting of community leaders involved in college advisory committees. More than 100 attendees from dozens of industries came together to share ideas on curriculum, improving workforce transition and career pathways. With a new focus from the state that will provide as much as $1 million in additional funding for career education, it is more important than ever that our ties to local industry be strong and dynamic.
School has only been in session for six weeks, and we've already accomplished a great deal. Friday, Oct. 6, we will host Career Exploration Day on campus. This event will bring more than 1,500 high school and junior high school students to campus to get real-time advice from local business leaders and Hancock faculty members. Career Exploration Day allows students to consider career options and the educational pathways needed to achieve their goals.
We are also closing in on one of the college's biggest celebrations in years, the Oct. 21 gala to celebrate 40 years of community philanthropy via the Allan Hancock College Foundation. The AHC Foundation is now one of the largest charitable organizations in Santa Barbara County, providing more than a half-million dollars per year for scholarships.
The 40th Anniversary Gala will support our newly launched Hancock Promise, our pledge to break down financial barriers to college for every high school graduate in North County. There are still a few tickets left for this limited-access event, so get yours now.
On Oct. 27 we'll hold a special Hancock Promise Bulldog Bound day on campus. This important outreach program exposes fifth and sixth-grade students to a variety of academic and career choices and promotes the idea of a college-going culture. This first event is one of five set for this academic year, and so far, more than 1,600 students have already enrolled.
Allan Hancock College is fortunate to have the support of a generous and engaged community. Working together, we are changing the odds for our community and building a strong and sustainable future.
Catch the latest in Opinion
Get opinion pieces, letters and editorials sent directly to your inbox weekly!