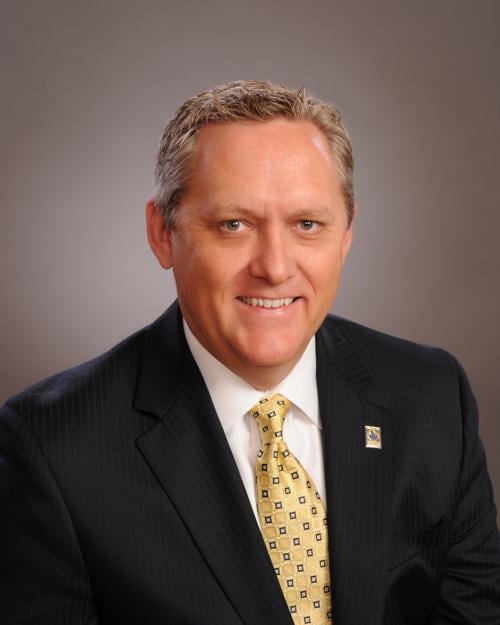 Vote-by-mail ballots are due to arrive in Santa Barbara County. At Allan Hancock College, we are focused on Measure Y, a bond initiative that will leverage some $35 million in state and donated funds to replace classrooms and facilities that were built more than 50 years ago, expand our public safety training programs and modernize equipment for the technical theater program at PCPA.
The basics of the measure are straightforward. The college's Board of Trustees authorized a request for $75 million to replace classrooms and equipment that have outlived their useful life. The measure also cancels $34 million in prior authorizations, so the net increase in bonds will be $41 million.
The new facilities will provide training for 21st-century jobs such as graphic design, computer animation, digital photography, sports medicine, athletic training and recreation management. These programs are a core part of the college's mission and, given that more than 90 percent of our students are local, will provide a pathway to local careers that will allow our children to prosper on the Central Coast.
Over the past two months, a dedicated group of community leaders, Friends of Allan Hancock College, has been working to advance Measure Y. You likely have seen signs in your neighborhood, received emails or Facebook requests from supporters, or had a chance to view a formal presentation from the campaign.
We are honored by the widespread support we are getting from individuals and organizations. Measure Y has formal endorsements from business groups including this newspaper, the Chambers of Commerce in Santa Maria, Lompoc and Solvang, Farm Bureau, Pacific Coast Business Times and the Santa Barbara County Taxpayers Association. Other support has come from associations such as the IBEW and the Southwest Council of Carpenters.
Across the Valley, business leaders and elected officials — including county Supervisors Steve Lavagnino and Joan Hartmann, along with the mayors of Guadalupe, Lompoc, Santa Maria and Solvang — have given their formal support. Santa Maria Mayor Alice Patino quickly joined our effort, telling me that initiatives such as Measure Y support our local economy in ways that we can't get from Sacramento.
As our neighbor, you know that the faculty and staff at Allan Hancock College are committed to changing the odds for our community. You have seen the college grow as we expand opportunities for students to access higher education and to train for good paying jobs in our region. Over the past five years we have rolled out new programs to increase access and make college more affordable, including college classes offered at high school sites and the Hancock Promise, that funds tuition for high school graduates.
Measure Y is the next step in providing modern facilities to train students for the careers of the future. We hope you will join us in supporting Measure Y by voting "yes" on Nov. 6.
Catch the latest in Opinion
Get opinion pieces, letters and editorials sent directly to your inbox weekly!