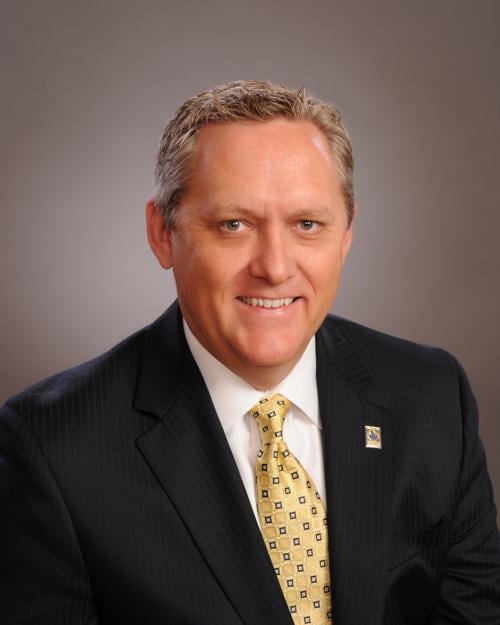 One of our goals at Allan Hancock College is to change the odds for our community by removing barriers that prevent academic success.
We are proud of the recognition we receive for events such as Friday Night Science, Bulldog Bound, Career Exploration Day and the Foundation's Scholarship Awards Banquet. These programs and events show that our faculty and staff are committed to helping students succeed and are willing to go the extra mile. In the same way, they show how important it is to have community partners willing to lend a hand.
One of our partnerships you may not have heard about — unless you have kids — is the Central Coast Makerspace Collaboration, which enables students of all ages to explore, create and connect in creative ways that show the pathway to high-wage and in-demand careers. The maker culture encourages innovation, entrepreneurship and job creation centered on the principle that everyone has the capacity and ability to make something from start to finish.
The project is directed by Robert Mabry, a faculty member in Hancock's career education program. His energy is infectious and seemingly endless, but the collaboration would never have gone forward without the leadership and vision of Santa Maria City Librarian Mary Housel and former Discovery Museum Director Chris Slaughter. Their work is widely recognized in the Makerspace movement, ultimately resulting in an invitation to present at an international summit held this past summer at Stanford University.
Our community's Makerspace program is introducing a new generation to the concepts of entrepreneurship, creative construction and critical thinking. Funded through a grant from the California Community College system, the Makerspace program is a great example of how our community works together to change the odds.
In addition to events at the Discovery Museum and Santa Maria Library, the college hosts Makerspace events throughout the year. Aspiring "makers" can check out new 3-D printers, explore machining tools or visit welding labs as part of the program. Participants quickly understand the limitless possibilities of being a maker and develop hands-on, real-world skills.
The Makerspace collaboration is making a difference in our community. The Discovery Museum — now with its new director, Nancy Gastelum — introduces students to concepts that lead them to greater achievement. Mary Housel ensures that the city library serves as an educational access point for everyone in the community, and the faculty and staff at Allan Hancock College provide pathways to a transfer university and high-paying careers for our students.
We all must work together to build the future of northern Santa Barbara County. The Makerspace collaboration is a tangible example of what can happen when we combine our strengths to change the odds for the next generation.
Kevin G. Walthers is superintendent/president of Allan Hancock College.
Catch the latest in Opinion
Get opinion pieces, letters and editorials sent directly to your inbox weekly!