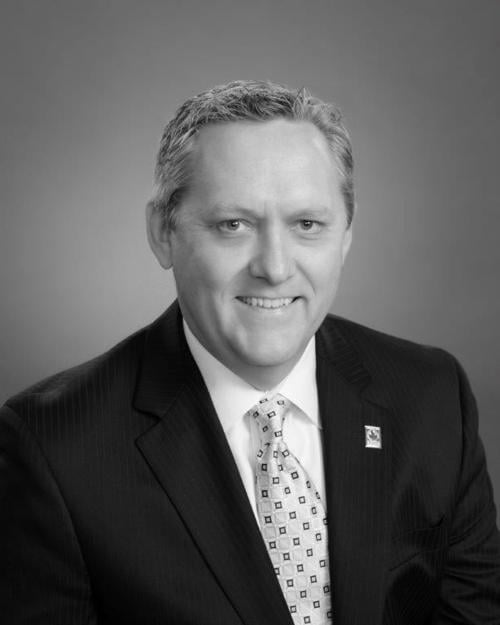 The 2018 state Legislative session is in full swing, and community college policy is a primary topic this year.
Almost 90 bills have been introduced that will impact the ways community colleges function in California. Bills include changes to financial aid, free-speech rules, tutoring and career education, to name just a few topics.
Two changes being discussed in Sacramento are of particular interest to Allan Hancock College, one dealing with the community college baccalaureate program, and another changing the way community colleges receive funding.
Senate Bill 1406 by Sen. Jerry Hill, D-San Mateo, will extend the community college baccalaureate-degree pilot program, currently underway at 15 California colleges, through 2022. AHC submitted a strong application to be part of the pilot program, but was not selected.
This bill is an important step to allowing the current pilot colleges to demonstrate the need, both from students and employers, for additional degree capacity within California. Unfortunately, SB 1406 does not address the pressing need for communities like ours, with no pilot program and limited access to four-year degrees. It does keep the conversation moving, and we are working with local legislators to educate others in the state about the dire need for baccalaureate opportunities in the region.
While we look at the long-term need for baccalaureate education, a more immediate issue facing all colleges in the state is a significant shift in the way community colleges are funded. Historically, our colleges have been funded simply based on the number of students served. It was an easy-enough measure to understand, but had no tie to the outcomes that are rightly expected by California taxpayers.
The new formula, as currently proposed, would radically alter the way community colleges receive funding, allocating half of the appropriation based on equity and outcome measures. This is certainly something we can support at AHC. We serve a community with significant barriers to higher education, yet our faculty and staff have increased the number of degree and certificate recipients by more than 40 percent over the past five years.
Even with this success, the proposed formula would see AHC lose nearly $300,000 in funding, if no changes are made. It may not sound like much, but that's the equivalent of three new faculty members. Other colleges will be hit even harder, so much so that even a one-year hold-harmless provision might not prevent severe damage to those institutions in the second year.
Over the next several weeks, we will be working with our colleagues from across the state to develop a funding model that rewards outcomes, but also recognizes the decades-long structure that colleges now rely on for budget planning. It's not unreasonable for our neighbors, who fund AHC, to hold us accountable for outcomes. We welcome that and stand on our accomplishments.
If you're interested in learning more, visit www.hancockcollege.edu and click on the student success scorecard.
As the president of Allan Hancock College, I have no qualms about being accountable for our outcomes. Our faculty and staff are dedicated to changing the odds for our community. However, when accountability is tied to funding, it must be done in a way that is transparent, recognizes the importance of meeting local needs, and focuses on reliable and valid measures of success.
Kevin G. Walthers is the superintendent/president of Allan Hancock College.
Catch the latest in Opinion
Get opinion pieces, letters and editorials sent directly to your inbox weekly!