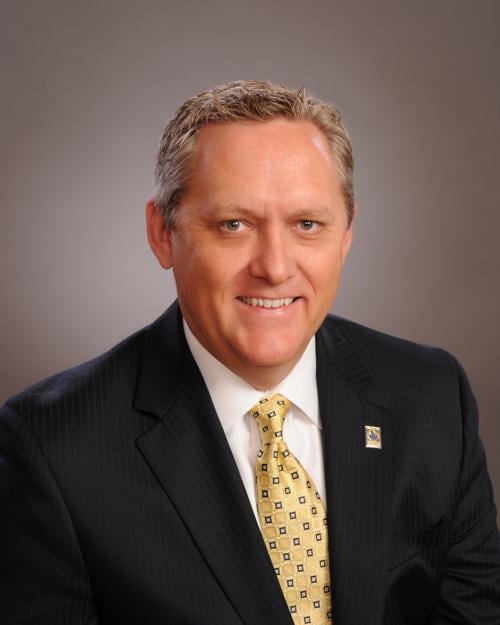 Records are made to be broken, and this year students at Allan Hancock College broke many of them.
More than 1,000 students earned 1,527 associate degrees and another 850 certificates, wrapping up a very successful 2017-18 school year.
AHC faculty and staff are constantly looking to change the odds for our community and these records provide tangible evidence that our efforts are paying off.
Each year at commencement, we share with graduates what it means to complete a degree or certificate. We know those with more education are more likely to vote, to engage in civic activity and to have jobs. Our graduates will see their lifetime earnings increase, on average, by more than $400,000. An investment in college pays dividends for the student and for our community.
When AHC confers a degree or certificate upon a student, it is more than confirmation that the student has checked off a bunch of boxes. Our faculty literally certify that the student has properly mastered the competencies required to earn their respective degree or certificate. Faculty help students meet the requirements of our institutional learning outcomes, including critical thinking, communication, global awareness and literacy in technology, information, science and quantitative measurement.
For every hand I shake as a graduate crosses the stage, I am confident we have prepared that student for the next step in his or her journey. The outcomes are tangible on many levels. Not only have we led the state for 17 consecutive years with the highest transfer acceptance rate to Cal Poly-SLO but also our transfer students outperform native students at the UC and CSU campuses they attend, and the students in our certificate programs are often hired by local employers before they graduate.
We only have a short time to reflect on the fun and festivities surrounding our commencement ceremony. Before we know it, a new school year will be upon us and we have a great deal of work to do.
Our first Hancock Promise students arrive this summer and fall and we are ready to help them succeed. Our faculty and staff are building pathways that will accelerate completion and put students on a path to success, both toward transfer and in preparing for a career. We anticipate there will be new accountability measures from the state, and we are well-positioned to demonstrate that the funds you entrust us to manage are being well spent to change the odds for our community.
Kevin G. Walthers is superintendent/president of Allan Hancock College.
Catch the latest in Opinion
Get opinion pieces, letters and editorials sent directly to your inbox weekly!