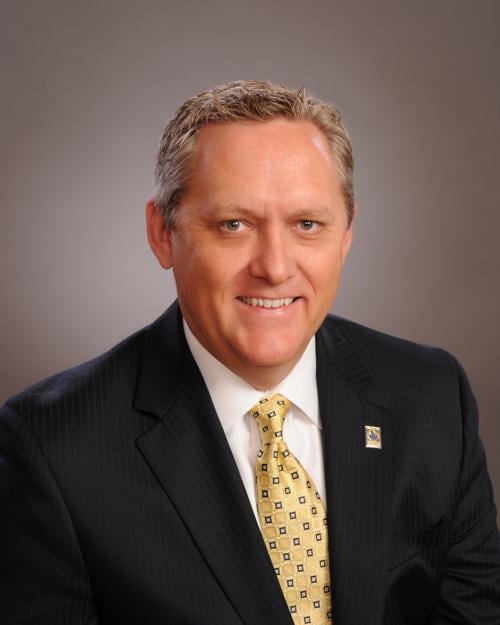 We know Allan Hancock College is a great value for students. When you combine affordable tuition with classes taught by high-quality instructors and personalized support systems, you get students who perform at high levels.
Hancock students who transfer to four-year institutions outperform their peers at the receiving institution. Allan Hancock College is committed to helping our students transfer to institutions that will mirror the support found within the faculty and staff at AHC. That support includes educating students about predatory higher-education institutions that place financial profits above student success.
Our focus on student opportunities is critical to ensure that our graduates do not become a profit center for institutions focused on their bottom line instead of their role as educators.
Even as Congress prepares to take up reauthorization of the Higher Education Act, we continue to see cautionary tales arise from the for-profit higher-education sector. Most recently, the Department of Education denied Argosy University's request to change its status from for-profit to nonprofit, and barred the university from participating in the federal financial aid program. Citing Argosy's failure to pay refunds owed to its students, the department determined that "Argosy cannot meet the required standards" of an accredited university.
For 8,800 Argosy students, many of them in California, this will likely require transferring to a new college or university to complete a program, resulting in additional years of study to complete their program.
For taxpayers, this means once again forgiving loans made to the students by an institution that could not meet its obligations, despite 80 percent of its budget coming from federal sources.
Argosy's proposed switch to nonprofit status appears to be the new method for proprietary colleges seeking to create a perception of enhanced credibility while masking the profit-making operation that continues to focus on the bottom line.
Recently, Grand Canyon University changed its status to nonprofit by separating from Grand Canyon Education (GCE), a publicly-traded company. Grand Canyon University is the official academic entity, and GCE is contracted as the institution's "service technology provider." Like Argosy, more than 80 percent of Grand Canyon's revenue comes from federal sources, such as Pell grants, student loans and veteran benefits.
According to GCE executives speaking to Wall Street investors last month, the new model is working. As noted on the call, operating margins for just the final three months of 2018 exceeded $80 million.
With so much money available, the profit motive is creating significant issues for many students, particularly veterans. Veteran groups are petitioning the Department of Veterans Affairs to more closely monitor how predatory institutions gain access to taxpayer dollars. A recent audit by the VA's inspector general found that lax oversight could result in more than $2.3 billion going to programs that do not meet established standards. For veterans enrolled in these programs, they are at risk of expending their benefits without being able to complete their program. Again, the burden of paying for this will fall to taxpayers.
If we really want to build a 21st-century workforce, we need to invest in higher education. Whether students are planning to transfer to a four-year institution or are pursuing a career education path, there is no better value than Allan Hancock College and other members of the California Community College System.
It's time to reign in those institutions that place profits above student success.
Kevin G. Walthers is the superintendent/president of Allan Hancock College.
Catch the latest in Opinion
Get opinion pieces, letters and editorials sent directly to your inbox weekly!