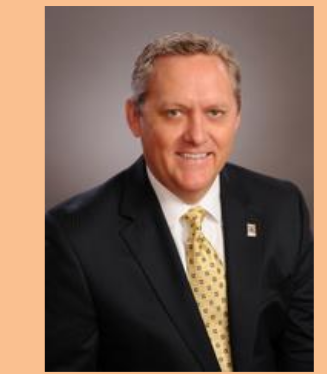 Colleges and universities are tradition bound, bureaucratic institutions by nature. Contrary to popular opinion, and even when the system isn't working at full speed, this is not a bad thing.
Our belief in tradition and shared governance is a strength that keeps us from chasing the latest fad (remember when MOOCs were going to make college obsolete?) or pursuing bleeding edge technology that is irrelevant months after its launch. In times of crisis, you would think that our traditions would be an impediment to taking quick action, but one tradition at Allan Hancock College (and our sister colleges and universities) is more important than any other: making decisions in the best interest of students.
As it became more and more clear that the traditional classroom model had to be transformed into a virtual reality, colleges and universities across the nation moved quickly. Our traditions became guideposts for making decisions in a crisis – we must commit to maintaining rigor, ensuring student contact and providing students services in a way that most closely resembles face to face interaction.
The faculty and staff at your community college were ready for the challenge. Over the span of two weeks – including the "off" time during spring break, faculty and staff launched hours of training in live, online modalities and started making substantial changes to course delivery. Our faculty started even before the crisis was officially announced, reorganizing their syllabi, videotaping lectures in advance and learning how to use videoconferencing software.
During the extended spring break for students, staff set up home offices and implemented virtual office technology that would ensure students still had access to financial aid, veteran services, equity programs and other critical services. Our IT staff went to work to find every laptop on campus to ensure that students could have appropriate equipment to continue their studies, librarians found ways to ensure services were still available and administrators held virtual town hall meetings with more than 1,000 students to spread the word. Our catchphrase quickly became "we got this."
Students, of course, are also facing challenges to make sure they have the necessary tools to participate fully. Not only do they need a safe study space with access to broadband and a learning environment free from distraction, they need to manage the reality of family crisis as parents and siblings find themselves without work. It would be easy for these students to drop out and plan to attend in the future. We have a message for those students: Don't do it!
We are now seven weeks from the end of the semester. Students are on track to complete programs, earn certificates and transfer to four year colleges. The credential our students earn today will be an important tool to help them weather the next storm. Our faculty and staff have the resources necessary to help students succeed. Our classes also provide a sense of normalcy for students as they can get back into the routine of going to class, even if that class is now livestreamed over a computer.
The typical media story makes it seems like colleges just flipped a switch and presto!, everything was virtual. Nothing could be further from the truth. Our faculty turned on a dime to take the critical, rigorous content that they teach on a daily basis and transformed the modality to fit into an online format that assures students are prepared for the next step.
We still are struggling to deliver programs in equipment-intensive programs such as welding, machining or EMT training. Many of those classes are suspended, with the hope that they can resume and be completed by the end of June. Our nursing programs and law enforcement academies continue to operate, albeit with special social distancing measures designed to protect students and their faculty members.
Your college is online now, and we are prepared to weather the storm, no matter how long it lasts. The ability of our faculty, staff and administrators to implement massive changes in a matter of days shows the commitment your college is making to support our students and our community. I hope you share my pride in what is happening at Allan Hancock College.
Kevin G. Walthers, Ph.D., is the superintendent/president of Allan Hancock College.
Catch the latest in Opinion
Get opinion pieces, letters and editorials sent directly to your inbox weekly!