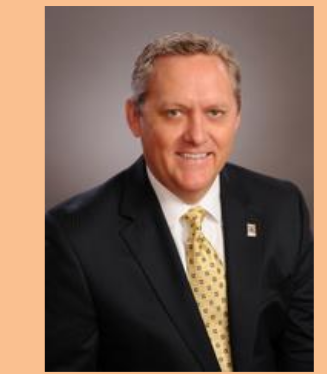 What should we take away from the recent admissions scandal?
That, in spite of growing claims of obsolescence, college still matters? Yes. That rules for the wealthy are different? Of course.
It's a salacious story, but not much more than that in the grand scheme of things. The fact that it comes as high school seniors are getting admission notices makes the story especially timely.
College matters more than ever, and the pressure on young people to get into the right school can be immense. Apparently, some parents are willing to take admissions to an illegal extreme.
While current media stories focus on elite colleges, the truth is the type of degree earned is often more important than the institution from which it's earned. A 2018 report by Georgetown University's Center for Education and the Workforce (CEW) found that two-thirds of all jobs require some level of college attainment, that more education is almost always better than less, and majors matter in terms of actual earnings. As students look forward to building a career, it's important to balance the expected return on a degree with investment made to earn it.
Fortunately, there are tools available to help students and parents make an informed decision about the actual cost of college attendance. Federal regulations require colleges and universities to provide estimates to prospective students that include the cost of tuition, books and living expenses. These net-price calculators also contain estimates for financial aid, providing a glimpse into the investment needed to attend college.
Take a look at Allan Hancock College's net-price calculator and you will see a clear focus on providing a quality education that is affordable for our community. Local graduating seniors who enroll full-time at AHC receive the Hancock Promise, a privately-funded program that pays the student's first year tuition and fees. Students are also eligible for additional state and federal aid to help with the cost of textbooks, transportation and living expenses.
All told, Promise students can plan to attend Hancock for a full year at a total net cost of attendance of about $1,600, even less if they enroll in a course that has converted to online textbooks.
We compared the cost of Hancock attendance to that of colleges that spend tens of thousands of dollars recruiting students from our community. Most are local colleges, but the prices might astound you.
Santa Barbara Business College students enrolling in Santa Maria face a net price in excess of $17,000. Still, that actually seems like a bargain compared to Laurus College, whose own estimates show a net cost for one year of more than $33,000.
Out-of-area colleges that recruit our region are affordable in comparison to our local proprietary colleges, but still assume students will take on debt to cover the net price. For example, a student who commutes to DeVry University in Sherman Oaks is eligible for $6,000 in financial aid, but would still need an additional $9,000 to cover all costs.
An increasingly-popular destination for California students is Grand Canyon University. Students willing to make the move to the Phoenix campus are eligible for almost $11,000 in grant assistance, but would still need an additional $21,000 to cover all costs, including $8,500 for housing.
Parents and students preparing for college have a lot of choices to make. and there is no better educational value than Allan Hancock College — and it's right here at home. With 21 transfer degrees that guarantee admission to the CSU system, three degrees that can be completed without ever purchasing a textbook because the books are all online, and a robust career-education track, our community has access to high quality educational opportunities that create wealth rather than debt.
Catch the latest in Opinion
Get opinion pieces, letters and editorials sent directly to your inbox weekly!