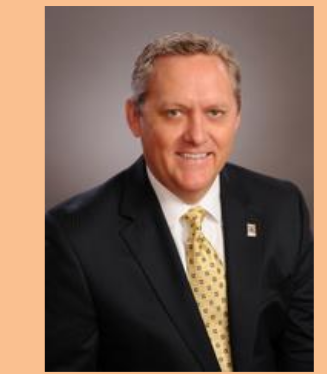 Most of our community understands the quality and value Allan Hancock College provides for our community. While national enrollment at community colleges is falling, we are seeing increased enrollment at AHC, largely due to our wildly successful Hancock Promise. Over the past two years, we have increased the number of local high school graduates enrolling at Hancock by more than two-thirds. In fact, more than half of the 2019 high school graduates in our service area enrolled at Allan Hancock College this year!
The key to our success centers on affordability for students. The Hancock Promise is a public/private partnership that assures local high school graduates that their first-year tuition at Hancock will be paid. The Promise is an investment in students, who in turn invest their own personal capital by committing to attend full time and to take math and English in their first year. We know these elements are building blocks to completion, and the results are clear: more than sixty-five percent of our first Promise cohort is enrolled at Hancock for their second year. That's how we change the odds for our community.
We recognize the powerful impact that our faculty, staff and programs are having on local students. But we must remain vigilant to ensure all members of our community realize that their best educational value is right here at Allan Hancock College. Why? Because for-profit colleges are expanding their footprint in Northern Santa Barbara County. Two for-profit businesses operating as colleges, Laurus College and San Joaquin Valley College (SJVC), are now actively recruiting within our community, offering selected programs similar to those offered by Allan Hancock College—but at astronomically higher prices.
Students considering proprietary schools often don't understand the fine print that comes with enrollment, despite recent efforts to make costs transparent to students. Every college that offers federal financial aid or loans is required to provide prospective students with an online calculator that estimates the net price of attendance. The websites of some colleges make finding that calculator tricky – often pairing it with clickable links that say "get more information." These "informational" links redirect students to the college's marketing department rather than the net price calculator, allowing for "advisors" to give the students a sales pitch before they fully understand the costs.
Students who do actually navigate the net price calculators at Laurus College and SJVC will likely be in for sticker shock. For example, we imagined a "typical" Hancock student – the oldest of two siblings, living at home with two parents and a family income of $40,000 to $50,000. Both Laurus College and SJVC expect that this student will pay, after grants and financial aid, more than $15,000 for one year of study. Not only is that multiple times the cost of attending Allan Hancock College, it's more than the cost of attending a university in the CSU or UC systems!
As Hancock faculty and staff considered the growth of for-profit colleges and how it impacts our community, we realized that we must improve the way we communicate our value. There are approximately 1,000 local students enrolled in these for-profit colleges, students who somehow don't know that the same program – at higher quality – is available at Hancock for a fraction of the price. As educational leaders, we must do a better job of ensuring that every person in our district knows that Allan Hancock College is the best educational provider in northern Santa Barbara County.
Over the course of the next few months, we will roll out a new initiative to ensure that no student feels his or her best option is to take on insurmountable debt to earn a college credential. Our commitment to you is that we will increase our outreach presence and configure our programs in a manner that ensures everyone in our community can affordably pursue their educational goals.
Kevin G. Walthers, Ph.D., is the superintendent/president of Allan Hancock College.
Catch the latest in Opinion
Get opinion pieces, letters and editorials sent directly to your inbox weekly!