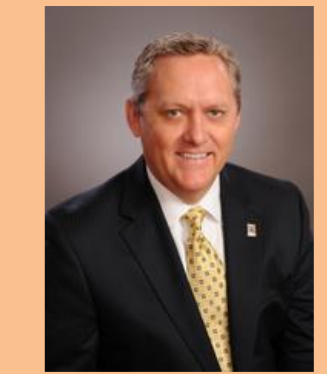 This past week brought the kickoff to Allan Hancock College's centennial celebration. Unfortunately, much of the planning that took more than two years was, predictably, thrown out the window as we pivoted toward celebrating in a manner that supports efforts to control the transmission of the coronavirus.
While we aren't able to host the large events we had planned, we are committed to celebrating the history of the college and sharing a vision that will set us on the journey toward a second century of success. Our kickoff event on Sept. 23 looked back to the 75th anniversary of the college, opening a time capsule that commemorated the college as it was in the mid-1990s —including a VHS tape of outreach commercials that ran on local TV stations.
The Hancock College of 1995 was far different from what we see today. There were no computers on faculty desks, the internet was still a novelty, and the newest building on campus was more than 20 years old. Today's students attend classes on a modern campus that offers state of the art facilities for career training in well-paying industries like welding, machining, and automotive, while supporting high-tech classrooms and facilities for those pursuing credentials in health sciences, public safety, and STEM education.
Allan Hancock College begins its second century poised to best support our community. Thanks to the Hancock Promise, more high school seniors from our region are choosing to attend the college, and record numbers are graduating with the ability to transition to a four-year university. Others are ready to head into the workforce with a job that pays, on average, $9,200 more per year than they would make with just a high school diploma. Overall, the college provides a total annual impact to our economy in excess of $500 million.
We are kicking off our centennial with the understanding that what we do here at Hancock will help chart the future for northern Santa Barbara County. Our community trails the state averages in education level and family wages. A degree from Allan Hancock College is the surest way to overcome the obstacles that too many in our community experience. When we consider the issues that many of our neighbors face – poverty, food insecurity, and housing – the best solution is to improve the educational base for everyone. There is no more important social justice imperative in our community than education and Allan Hancock College is one of our most important social justice organizations.
A key to the future of our community is the Hancock Promise — the hallmark program that ensures tuition and fee waivers for all local high school graduates. The community's support for this public-private partnership has been strong, and the community is turning out to contribute to this effort during our Centennial year. We are already planning our Centennial Finale, which will be an exciting way for the community to support the college — and have a little fun along the way!
The future of our community is built on education. We broke ground this week on a new 8,800 square-foot Fine Arts Complex that will be a hub for teaching students 21st Century skills in graphic design, computer animation, digital photography, and video production. In the coming decades, local industry will continue to demand the machinists, welders, and auto techs that come through our programs, and all of us will need the police officers, firefighters, nurses, and health professionals that receive their training at the Santa Maria campus and Lompoc Valley Center.
If nothing else, this year proves that we can't know for sure what the next 100 years will bring to our region. What I can promise is that the faculty and staff of Allan Hancock College will be providing the education needed to build a strong workforce that can adapt and manage whatever comes next.
Kevin G. Walthers, Ph.D., is the superintendent/president of Allan Hancock College. The time capsule ceremony video and contents are available at hancockcollege.edu/100.
Catch the latest in Opinion
Get opinion pieces, letters and editorials sent directly to your inbox weekly!