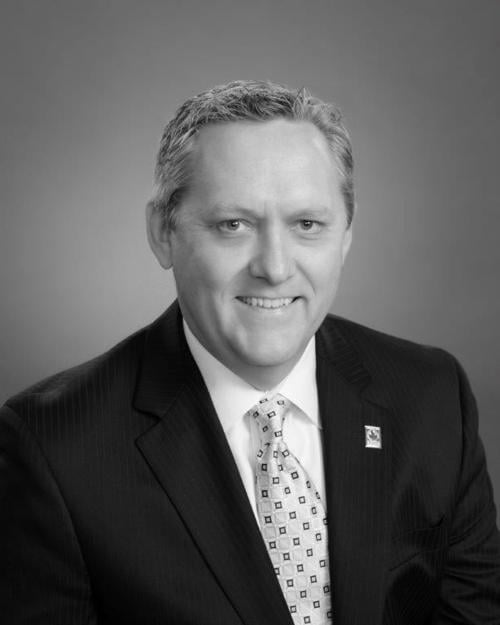 Student athletes lost a great friend Thanksgiving week with the passing of Joni Gray. She devoted her time to recognizing Northern County athletes every week during the sports season by organizing the Northern Santa Barbara County Athletic Round Table (NSBCART).
Joni knew students perform better when they are connected, directed, engaged, focused, nurtured and valued. This commitment to student success is a key reason student athletes at Allan Hancock College have higher GPAs, graduate at higher rates and continue their college educations at higher rates than other students.
Student athletes at Hancock College balance rigorous practice schedules with full-time class loads, and often, part-time jobs. As a member of the California Community College Athletic Association (CCCAA), AHC commits to competing without offering athletic scholarships or providing benefits to student athletes that are not available to the entire student body. This levels the playing field across the 114-member community college system, allowing more than 27,000 athletes to compete every year. It's part of the reason AHC can compete with larger schools from more-populated areas. Last year alone, AHC won seven individual or conference championships, had 78 students earn all-conference recognition and saw more than 20 players sign with four-year schools to continue competing while working toward their degree.
Our athletic programs are a tangible reminder of the power of sports and community. It's always fun to stroll by the baseball field in the spring and see players from the 1972 state championship team in the stands, many of them still wearing their letter jackets and all of them still on the lookout for Coach John Osborne.
Basketball games regularly have players from the days when Joe White strolled the sideline, and the recent Bulldog success in football saw many former players return to witness our first outright conference championship since 1997.
Our women's teams continue to build a reputation for excellence across the state. Recent individual athletes advanced to state in swimming, cross country and track, while the softball team racked up three conference titles in four years, and the basketball team advanced to the playoffs for the first time since 1995.
Athletics gives us a strong interface with our neighbors. This community supports local schools and local athletes. The Hancock Boosters, through the Joe White Memorial Dinner, have now raised more than $700,000 to support infrastructure projects at the college. Thanks to the Boosters and supporters of the Joe White Dinner, we can now play home football games on campus. Having a real home-field advantage led to a bowl game and promises to offer more success in the future.
The investment you are making in our student athletes is paying off. Our athletes are transferring at high rates, even if they aren't going to continue their playing careers. And those who are continuing to play are seeing academic success.
Cameron Artis-Payne is a member of the NFL's Carolina Panthers, but he is also a graduate of Auburn University. Marcellus Garrick ended his AHC career last year by becoming the first Bulldog to transfer to Cal Poly since the Mustangs moved to Division I basketball. Marcellus is now the third leading scorer on the Mustangs.
Softball players Katie Chenault and Jessica Rothanzl just completed their playing careers — and degrees — at Cal State Northridge.
Each of these Bulldog stars, along with dozens more, sat with Joni at the roundtable. Many Bulldogs were recognized and featured in local media as NSBCART athletes of the week. Artis-Payne and Chenault even received NSBCART's Athletes of the Year.
With Joni's help, countless Bulldog athletes lived our motto — Start here. Go anywhere.
Dr. Kevin G. Walthers is superintendent/president of Allan Hancock College.
Catch the latest in Opinion
Get opinion pieces, letters and editorials sent directly to your inbox weekly!