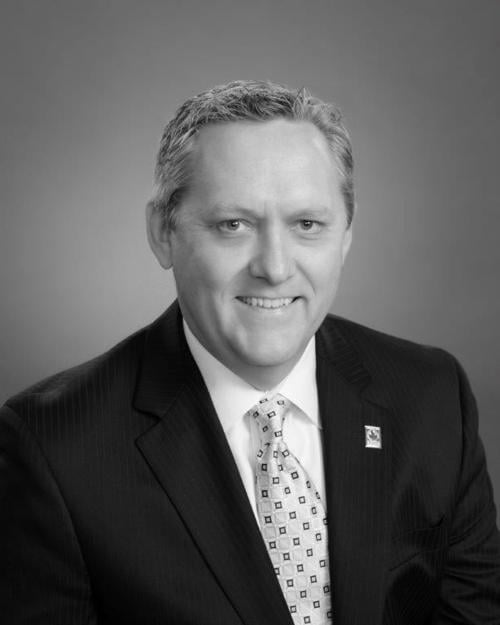 The spring semester is off and running. The start of a new semester brings a special kind of energy, students and faculty anxiously anticipate their coming courses while staff and administrators scramble to ensure that systems are up and running in support of our educational mission.
As we start 2018, Allan Hancock College has a renewed focus on our role in the community. There is no doubt the future progress of North County is directly tied to the work we do at AHC. Our role is more than providing students with educational opportunities that will allow them to gain the skills needed to get a job or pursue a transfer degree. We must be an integral part of the community, and help address systemic issues.
Educational attainment is low in our region. Thus, it is incumbent upon us to create a college-going culture among our youth.
Along with our K-12 partners, we launched Bulldog Bound to provide students in grades five through eight an exposure to college and the careers that are possible, as well as to illustrate that a degree or certificate is absolutely attainable. Already, more than 2,000 fifth and sixth-graders have signed up to participate. These students will be on campus to interact with faculty in an environment that is open and welcoming. Next fall, we'll launch another new program designed specifically for seventh and eighth-graders.
Bulldog Bound students are learning their own educational journey can continue with the Path to Promise, our wrap-around activities and support services provided in conjunction with our high school partners. Once they graduate from high school, they will be part of the First Year Free at AHC program, better known as the Hancock Promise.
The Promise is an investment in our children. The free tuition for students requires them to attend full time and take math and English during their first year. We know following this type of pathway leads to improved outcomes.
The Hancock Promise complements several other Hancock programs dedicated to ensuring student success. The emergency grant program helps students in crisis, the twice-monthly food-share program assists with filling student pantries, and the annual scholarship program provides more than $500,000 per year to support students.
This week, the Allan Hancock College Foundation unveiled a $40,000 textbook program designed to ensure that every course textbook is available to students via our libraries. Purchased via the President's Circle — a foundation organization that includes more than 100 community leaders who have committed $1,000 per year to the college — this important funding allows our college to support unique projects on campus.
Listening to the gratitude of our students when they learned of this purchase makes what we do each day worthwhile. Many of our students take second jobs just so they can purchase the required books.
But now, thanks to the Foundation, they can check out the required book in our libraries at both our main campus in Santa Maria and in Lompoc.
The AHC Foundation is a powerhouse both locally and across the state. With $25 million in assets, it ranks as one of the top foundations in Santa Barbara County and within the California Community College system. I encourage you to take a look at the good work being done by Foundation members.
In its 40-year history, more than 130 community and business leaders have served as foundation board members. You likely know many of them. And because of their commitment to our students, and their support of initiatives like the Hancock Promise, we are able to ensure that our future workforce is ready to compete in the 21st century.
Catch the latest in Opinion
Get opinion pieces, letters and editorials sent directly to your inbox weekly!