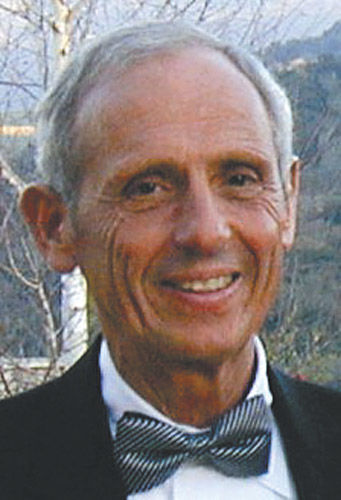 As retired County Superintendent of Schools, one of my greatest honors was to work with the four incumbents on the county school board who are seeking reelection. They have been extremely effective because their background and expertise equipped them to make decisions and take actions with direct positive impacts on students, teachers, families, programs, and school districts countywide.
The position is nonpartisan. Those who fill it run the gamut of political leanings. What they share is an unfailing dedication to students.
Two of the open seats include Lompoc, Guadalupe, Solvang, Buellton, Cuyama, and Santa Maria unincorporated areas.
Roberta (Bert) Heter's seat, in District 4, includes parts of Lompoc, Solvang, Buellton, Santa Ynez, Los Olivos, Guadalupe, Santa Maria, and unincorporated areas nearby. A former teacher and principal of Lompoc High School, she is highly respected by all who know her in the education, philanthropic, and nonprofit communities, and in state professional organizations. She has received many awards for her leadership and service.
Bert is a very involved supporter and volunteer with youth sports in Lompoc and has worked tirelessly with a number of organizations and nonprofits, including the Lompoc Library board. Having served on the SB Foundation Board and the North County Women's Fund, she has a broad understanding of North County needs. She holds a track record of truly impressive accomplishments for students, teachers, and families. On the county school board, she always put kids first, which is why she has been such an effective board member.
Dr. Richard Fulton's seat, in District 3, includes parts of Lompoc, Solvang, Gaviota, Santa Ynez, Goleta and nearby unincorporated areas. Dr. Fulton is a radiologist and a co-founder of Pueblo Radiology. Dick served as president of the Rochester, Minnesota school board when he was a physician at the Mayo Clinic.
On the county school board, Dick has been a driving force in the successful endowment campaign for Computers for Families, and is a strong supporter of vocational education. He serves on the executive committee of the County School Boards Association and is an active member on the Partners in Education Board of Directors, where he has been a leader in the highly acclaimed Internship Program. Dick approaches his role as a board member with one goal: Find the solution that best serves all students. To him, this is not a political role, but a human role. His longtime service enables him to understand the complexities in our education system, which is critical to advancing the changes needed so that all students can be served.
In seeking reelection, Bert and Dick join fellow South County board members Dr. Peter MacDougall, who served as the highly respected president of Santa Barbara City College and an outstanding member of the county board, and Joe Howell, an attorney whose broad-based community achievements have also made him tremendously effective as a county board member.
Marian Wright Edelman, President of the Children's Defense Fund, once said, "If we don't stand for children, then we don't stand for much." Bert Heter, Dick Fulton, Peter MacDougall, and Joe Howell have always stood tall, working tirelessly for children and families, and remaining undistracted by political agendas or side issues. They do not consider the position a steppingstone, but rather a chance to serve, as reflected in their long and respected careers.
These effective leaders have always stood up for children and education first, working for the entire community. Their work represents the effective, calm, nonpartisan leadership our community needs in these divisive times.
Bill Cirone is a retired Santa Barbara County Superintendent of Schools.
Catch the latest in Opinion
Get opinion pieces, letters and editorials sent directly to your inbox weekly!