DAN WALTERS For the past decade, California has been a case study in one-party rule.
KEVIN MERRILL It is hard to believe we already celebrated the Memorial Day holiday weekend, the unofficial beginning of summer. This year is m…
GUEST COMMENTARY On Memorial Day, we honor veterans who gave their lives for our country. Think for a moment about how many others were saved …
GUEST COMMENTARY In his May 17 commentary, ("The Keystone Cops vs. the coronavirus") local conservative radio show host Andy Caldwell takes a …
MARK JAMES MILLER The COVID-19 pandemic has brought its own unique challenges to every facet of society. Everyone has been seriously impacted …
GUEST COMMENTARY Good news: Businesses are reopening and employees are returning to work. But with schools and daycare centers still closed, w…
DAN WALTERS Clem Miller, a congressman from California's North Coast known as Spendin' Clem for his ability to bring home pork-barrel funding,…
One of Lompoc's families recently suffered a great loss with the passing of Bill Graham. The loss experienced by Mary, his wife and partner an…
The coronavirus pandemic is far from over, but it's not too early to take stock of lessons learned, or in one case a lesson affirmed. As if mo…
GUEST COMMENTARY Joe Amon is the director of global health at the Drexel University Dornsife School of Public Health and former director of he…
DAN WALTERS A quarter-century ago — rather suddenly — California began shifting rapidly from a two-party state into what became utter dominanc…
We succeeded in satisfying Gov. Newsom's original directive that included criteria to flatten the curve, create surge capacity in our hospital…
GUEST COMMENTARY One Saturday, when I was in high school, I was riding my "Western Flyer" bicycle through Whitesburg, Kentucky. As I rode down…
GUEST COMMENTARY The COVID-19 pandemic has devastated the California economy, especially public-facing businesses. Entertainment – including m…
GUEST COMMENTARY Mckenzie Petersen found herself in a bind a couple of weeks ago. With in-person instruction suspended at California community…
GUEST COMMENTARY Four and a half months into the year of the killer virus, it is disheartening to realize we are making the same mistakes in d…
GUEST COMMENTARY As public health officials and policymakers grapple with strategies to contain the spread of the COVID-19 in the United State…
Early in his second governorship, Jerry Brown championed a major overhaul of school finance that, he pledged, would close the stubborn "achiev…
KEVIN MERRILL Thanks to the rains in April, wild oats and other grasses growing in our rolling hills have all headed out.
MARK JAMES MILLER Some called it "la grippe." Most referred to it as the "Spanish flu." What no one disputed was its deadliness.

Miracle-Ear Hearing Aid Center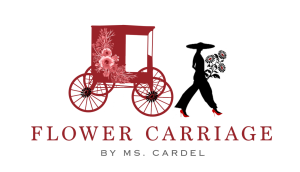 Flower Carriage By Ms. Cardel
GUEST COMMENTARY Protecting our hospitals protects all of us. That starts with making sure they have the resources to do their job.
COMMENTARY It was purely coincidental that state Supreme Court justices heard arguments this week in a landmark case involving public employee…
This week we celebrate National Teacher Appreciation Week.
GUEST COMMENTARY California's public transit agencies deliver a vital service every day, and especially during times of emergency – providing …
When California legislators, decades ago, gave governors the power to declare emergencies and quickly deal with them, they probably had in min…
I love the U.S. Postal Service.
KEVIN WALTHERS If you are nervous about what lies ahead for your rising college freshman, I hope you'll give your local college a second look.…