(BPT) - Whether it's the first day of middle school or the first day away at college, students of all ages are preparing for a new school year…
(NewsUSA) - Going back to school, whether online, in-person, or a combination, is a yearly expense that can be especially challenging for mili…
(NewsUSA) - Older Americans have actually been coping far better than younger ones during the coronavirus pandemic, according to new research.
(Family Features) Pets are not just animals, they're members of the family. While four-legged friends bring joy, it's important to protect the…
(Family Features) Between sheltering-in-place, online learning and time away from friends, many children will need a little extra support as t…
Providing teachers and families tools for in-person and at-home learning
(Family Features) Summer means it's time to check for ticks, especially if you have recently spent time outdoors, taking part in activities su…
(Family Features) Up to 70% of a pet's immune system is contained within his or her digestive system.
(Family Features) One in five U.S. adults experience mental illness each year, according to the National Alliance on Mental Illness, and adult…
(Family Features) If you have a fire escape plan in place for your home, you're steps ahead of many Americans. According to the National Fire …
(Family Features) As people continue to navigate the world of social distancing, animal shelters across the country have seen an increase in p…
(Family Features) Despite progress in treating lung cancer, it is the leading cause of cancer deaths and impacts communities across the United…
(Family Features) As the weather warms up, many people like to take their dogs for long walks or let their cats frolic outside. While you're h…
(Family Features) Many Americans' summer vacation plans have been delayed or canceled due to safety concerns. However, making time for a menta…
(Family Features) Millions of Americans are out of work right now, but even without the pandemic, millions more are sidelined every year by so…
Sorry, but your browser does not support the video tag.
Sorry, but your browser does not support the video tag.
(eLivingtoday.com) Depending on where you live, restrictions on social gatherings may become less strict in the coming weeks and months. Howev…
(Family Features) When temperatures soar this summer, many American families may be seeking a break from the monotony of their everyday routin…
5 ways to fill your home with happiness
(NewsUSA) - Face masks are becoming the "new normal" to help reduce the spread of the Covid-19 virus, but how does yours measure up? Recent st…
(NewsUSA) - Whether we're reading a favorite book, taking in the smell of fresh-cut grass or savoring an old family recipe, we use our senses …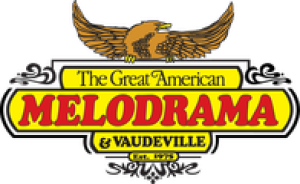 The Great American Melodrama & Vaudeville

Miracle-Ear Hearing Aid Center
(Family Features) While there are many ways to maintain a healthy lifestyle, pet ownership offers a plethora of mental and physical health ben…
(Family Features) If you've ever noticed how thirsty you get when it's hot outside, that's because your body's natural water content evaporate…
(Family Features) If the words "happy little trees" and "almighty mountains" slow your pulse and bring a sense of calm, you're probably alread…
(NewsUSA) - Wind power can be a breath of fresh air for many communities in the form of creating jobs and lowering energy costs.
(Family Features) People living with Graves' disease have a lot to focus on. The disease, an autoimmune disorder that causes an overproduction…
(Family Features) As states ease COVID-19 restrictions and people get out of the house to return to work, pets around the country may see thei…
"The Shadow Girl" by Misty Mount (NAPSI)—"A powerful fantasy that combines a coming of age theme with insights into changing family relationsh…