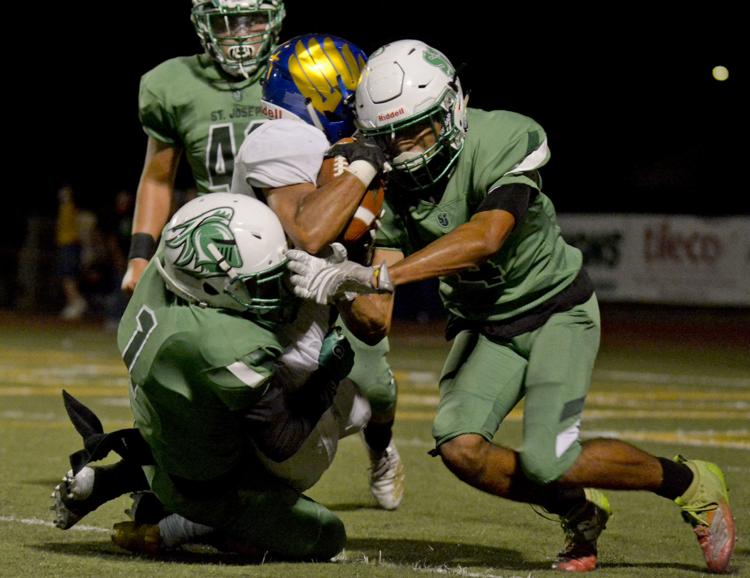 Tyler Williams, DB
High School: St. Joseph
Height: 6-foot
Weight: 170
Class: 2021
Offers (7):
Cal Poly
William & Mary
Fordham
Lehigh
Bucknell
University of San Diego
Yale
The Details
Williams is a very intriguing prospect who is starting to gain some momentum on the recruiting trail. The defensive back, who can also play some receiver, spent his sophomore season at Cabrillo before playing at St. Joseph last season and becoming an All-Area force at DB. Williams has height and a very wiry frame but can play physical with receivers before and after the catch. He's shown an ability to take on ball-carriers despite typically being the smaller man. He's increased his aggressiveness and it appeared that his confidence really started to spike as last season went along. 
Even though his athleticism off the charts, he's shown good instincts, reading plays instead of just relying on his speed or size. He improved at staying in phase in coverage, but is really adept at recovering, though he won't want to rely on that against top-flight competition. Contributes in a big way on special teams. 
Locked down Jalen McMillan in playoff game vs. Fresno Memorial. McMillan will play at Washington this fall.
This kid has a ton of athleticism and was on 'track' to have a big track season before everything came to a halt. Don't be surprised if he eventually picks up some Mountain West/other Group of Five offers.