BEIJING (AP) — A new viral illness being watched with a wary eye around the globe accelerated its spread in China on Sunday with 56 deaths so …
BAGHDAD (AP) — One protester was killed by security forces after hundreds of anti-government protesters flooded the streets of Iraq's capital …
CAIRO (AP) — Officials from Libya's two rival governments said fighting erupted Sunday as the country's east-based forces advanced toward the …
ANKARA, Turkey (AP) — Working against the clock in freezing temperatures, Turkish rescue teams pulled more survivors from collapsed buildings …
PARIS (AP) — Anti-Semitic acts increased in France last year by 27%, acts against Muslims inched higher while anti-Christian acts remained sta…
AMMAN, Jordan (AP) — Three Jordanian men appeared in court Sunday to face charges connected to the stabbing of eight people at a popular archa…
TORONTO (AP) — Venezuela opposition leader Juan Guaidó will visit Canada on Monday as part of an international tour aimed at bolstering suppor…
BAMAKO, Mali (AP) — Gunmen attacked an army camp in Mali near the border with Mauritania, killing 20 soldiers Sunday, the government and armed…
ALGIERS, Algeria (AP) — Turkish President Recep Tayyip Erdogan, greeted to a fanfare arrival Sunday in Algiers, said the North African nation …
PARIS (AP) — Nantes fans paid an emotional tribute to Emiliano Sala before Sunday's home game against Bordeaux, a year after the Argentine str…
NAIROBI, Kenya (AP) — Burundi's ruling party has chosen an army general to be its candidate in the presidential election set for May, signalin…
LIMA, Peru (AP) — Peruvian President Martín Vizcarra urged citizens to "show love" for their country and vote Sunday for a new slate of legisl…
JERUSALEM (AP) — Israeli Prime Minister Benjamin Netanyahu headed to Washington on Sunday vowing to "make history" as he prepared to meet Pres…
LONDON (AP) — Britain officially leaves the European Union on Jan. 31 after a debilitating political period that has bitterly divided the nati…
RAKEK, Slovenia (AP) — For Marija Frlan it's as symbolic as it can get: A survivor of a Nazi concentration camp during World War II, the Slove…
DAMASCUS, Syria (AP) — Syrian government forces reached the outskirts of a key rebel-held town on Sunday, part of a weekslong offensive into t…
AMSTERDAM (AP) — Dutch Prime Minister Mark Rutte apologized Sunday for the failure of officials in the Nazi-occupied country during World War …
TORONTO (AP) — Canadian officials said Sunday that they are tracking down airline passengers and others who were in close contact with the fir…
JERUSALEM (AP) — Israel's Justice Ministry said Sunday that David Bitan, a close confidant of Prime Minister Benjamin Netanyahu, will be charg…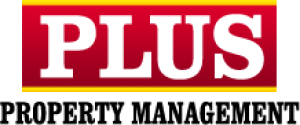 Plus Property Management Santa Maria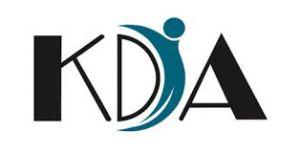 Farmers Insurance - Jaime Flores
MOSCOW (AP) — An Israeli woman jailed in Russia on drug charges has submitted a petition to be pardoned by President Vladimir Putin.
NEW DELHI (AP) — Thousands of Indians converged on a ceremonial boulevard in the capital amid tight security to celebrate the Republic Day on …
BERLIN (AP) — Germany's foreign minister is calling for strengthened efforts against anti-Semitism to ward off the possibility that many Jews …
JERUSALEM (AP) — Israel's Interior Ministry said Sunday that it will now allow Israelis to travel to Saudi Arabia for religious or business visits.
LONDON (AP) — With Brexit just days away, Britons are fighting over the chimes of Big Ben. And the White Cliffs of Dover are a battleground.
MELBOURNE, Australia (AP) — The International Tennis Federation has moved a regional Fed Cup qualifying event out of China because of concerns…