The administration presented the decision as an attempt to curb China's increasing assertiveness in the region with a commitment to recognizin…
LOS ANGELES — California's two largest school districts, Los Angeles and San Diego, will begin the new school year next month but students wil…
Comet Neowise swept within Mercury's orbit a week ago. Its close proximity to the sun caused dust and gas to burn off its surface and create a…
In a change to its previous thinking, WHO noted on Thursday that studies evaluating COVID-19 outbreaks in restaurants, choir practices and fit…
LONDON (AP) — Johnny Depp said Tuesday that ex-wife Amber Heard had made "sick" claims of abuse and falsely branded him a monster, as the acto…
TOKYO (AP) — Soldiers used boats to rescue residents as floodwaters flowed down streets in southern Japanese towns hit by heavy rains that wer…
NEW YORK (AP) — Wall Street joined a worldwide upswell by markets on Monday, as stocks push higher on hopes that the economy can continue its …
PAMPLONA, Spain (AP) — Residents in Spain's northern city of Pamplona dressed up Monday in white clothes and traditional red scarves to mark w…
LOS ANGELES — California Gov. Gavin Newsom is warning local elected officials that they risk losing state funding if they don't enforce health…
CHICAGO — A Nigerian national appeared in federal court in Chicago Friday accused of orchestrating an international cyber fraud scheme that fe…
Indian Prime Minister Narendra Modi made an unannounced visit Friday to a military base in a remote region bordering China where troops from t…
SEOUL, South Korea -- South Korea has reported 63 newly confirmed cases of COVID-19 as health authorities scramble to mobilize public health t…
FORT LAUDERDALE, Fla. (AP) — Four U.S. states — Arizona, California, Florida and Texas — reported a combined 25,000 new confirmed coronavirus …
HPAKANT, Myanmar (AP) — At least 162 people were killed Thursday in a landslide at a jade mine in northern Myanmar, the worst in a series of d…
BELGRADE, Serbia (AP) — Novak Djokovic and his wife have tested negative for the coronavirus, his media team said Thursday, 10 days after anno…
FRANKFURT, Germany (AP) — The unemployment rate in the 19 countries that use the euro currency inched higher to 7.4 % in May from 7.3% in Apri…
SEOUL, South Korea — South Korea says it has confirmed 54 more COVID-19 cases as the coronavirus continues to spread beyond the capital region…
Public health experts on Wednesday criticized the U.S. for securing a large supply of the only drug licensed so far to treat COVID-19.
A majority of voters approved changes to Russia's constitution that would allow President Vladimir Putin to hold power until 2036, but the wee…
TIMBUKTU, Mali (AP) — Harandane Toure started taking malaria pills when he first spiked a fever but as the days passed his illness only worsened.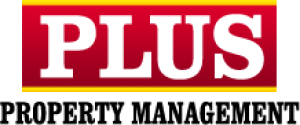 Plus Property Management Santa Maria
SEOUL, South Korea -- South Korea is considering including religious facilities on the same list with nightclubs, hostess bars and karaoke roo…
BRUSSELS (AP) — The European Union will reopen its borders to travelers from 14 countries, and possibly China soon, the bloc announced Tuesday…
The European Continent on Tuesday reopened to visitors from 14 countries but not the U.S., where some of the states that pushed hardest and ea…
BRUSSELS (AP) — European Union to reopen borders to 14 countries, US misses out for now.
NEW DELHI (AP) — Indian Prime Minister Narendra Modi said in a live address Tuesday that the country's coronavirus death rate is under control…
SEOUL, South Korea -- South Korea has reported 43 newly confirmed cases of COVID-19 from across the country as infections begin to spread beyo…
Arizona's Republican governor shut down bars, movie theaters, gyms and water parks Monday and leaders in several states ordered residents to w…