SAN FRANCISCO (AP) — The politically liberal city of Berkeley in Northern California is considering a proposal to shift traffic enforcement fr…
TAHOE CITY, Calif. (AP) — California's popular Squaw Valley Ski Resort is considering changing its name to remove the word "squaw" — a derogat…
SACRAMENTO, Calif. (AP) — The Los Angeles and San Diego school districts, the two largest in California with a combined K-12 student populatio…
AVENAL, Calif. (AP) — Another California state prison inmate has died from what appears to be complications of the coronavirus, corrections of…
FOLSOM, Calif. (AP) — A convicted killer stabbed two guards at a high-security California prison Monday but both were expected to survive, off…
SACRAMENTO, Calif. (AP) — Bars and inside restaurant dining are banned throughout California, while indoor religious services, gyms and hair a…
LOS ANGELES (AP) — Two men and two teens have been charged in the death of rising rapper Pop Smoke, who was killed during a Los Angeles home-i…
SAN DIEGO (AP) — A former San Diego County sheriff's deputy was charged with second-degree murder for shooting an escaping detainee, prosecuto…
SAN DIEGO (AP) — Flames tore through a warship for a second day Monday as a top Navy official revealed that a fire suppression system was inop…
LOS ANGELES (AP) — A Los Angeles company that runs 27 nursing homes has agreed to pay $16.7 million to settle allegations of Medicare fraud, t…
Escalating COVID-19 cases over the last two weeks have landed San Luis Obispo County on the state's monitoring list and potentially subject to…
LOS ANGELES (AP) — "Glee" star Naya Rivera 's 4-year-old son told investigators that his mother, whose body was found in a Southern California…
Santa Barbara County must re-close indoor operations of fitness centers, places of worship, offices in non-critical sectors, personal care ser…
BALTIMORE (AP) — Three immigration courts reopened Monday as the government extended its push to fully restart the clogged system despite risi…
SACRAMENTO, Calif. (AP) — California governor extends closure of bars, indoor dining statewide, orders churches, hair salons closed in most places.
SAN DIEGO (AP) — Navy: Chemical-based fire suppression system was inoperable when warship fire erupted in San Diego.
BOSTON (AP) — More than 200 universities are backing a legal challenge to the Trump administration's new restrictions on international student…
RENO, Nev. (AP) — A federal judge has upheld the U.S. Forest Service's authority to keep a 250-mile (400-kilometer) motorcycle race out of sag…
LOS ANGELES (AP) — Sheriff's official says body found during search for missing "Glee" star Naya Rivera at Southern California lake.
LOS ANGELES (AP) — More than 100,000 mail-in ballots were rejected by California election officials during the March presidential primary, acc…

Farmers Insurance - Jaime Flores
Santa Barbara Family Dentistry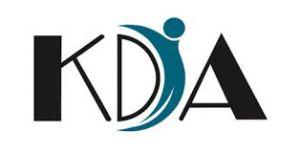 LOS ANGELES (AP) — Kelly Preston, who played dramatic and comic foil to actors ranging from Tom Cruise in "Jerry Maguire" to Arnold Schwarzene…
WASHINGTON (AP) — The posters started blanketing light posts just a few weeks after the city entered what would be a monthslong stay-at-home o…
CAPE CANAVERAL, Fla. (AP) — Mars is about to be invaded by planet Earth — big time.
SAN DIEGO (AP) — Twenty-one people suffered minor injuries in an explosion and fire Sunday on board a ship at Naval Base San Diego, military o…
MARTINEZ, Calif. (AP) — Hundreds of anti-racism protesters demonstrated peacefully Sunday in a San Francisco Bay Area city where two people we…
LOS ANGELES (AP) — The son of Lisa Marie Presley has died. He was 27.
SAN DIEGO (AP) — A 6-month-old boy was found more than six hours after the child was taken from a home where his mother and grandmother were s…