A new name and look for the Santa Maria Raceway is bringing new life and big changes to the arena nestled near highways 101 and 166.
In addition to hosting racing events, owners of Stadium805 plan to hold concerts, beer and wine festivals and other large-venue events -- a first in the history of the 55-year-old track.
"We're thrilled to present Stadium805 as the newest and largest event center on the Central Coast," said Nick Duggan who, along with his wife, Allison, bought the racetrack arena a year ago. The Duggans also own Mustang Waterpark at Lopez Lake.  
Before its official grand opening, the site will play host to Latino bull riding and a concert -- featuring Dueto Voces del Rancho and Banda Yurirense -- at 1 p.m. Sunday. 
"Having this kind of facility, there was so much that really wasn't done," Duggan said. "It's an old facility and people didn't really bring in the comforts to make it more family-friendly and relaxed. Those are the kind of events we want to have here now."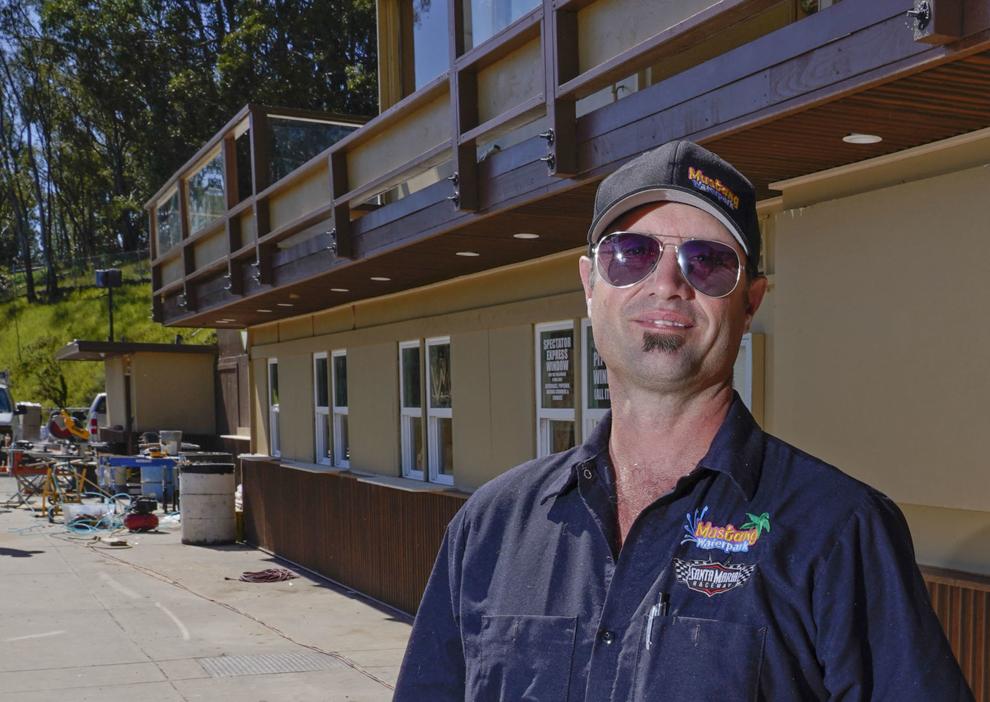 Stadium805 has a seating capacity for approximately 4,000 people but also can bring in up to 12,000 standing guests, making it the largest-capacity venue in the area, according to Duggan. 
As part of the renovations, lights have been installed along the edges of each row of seats, which will illuminate walkways during evening events. Reserved VIP seating, located atop the grass and on both sides of the general admission benches, will give spectators a new seating option. 
The Duggans have partnered with Firestone Walker Brewing Company as the stadium's top sponsor. Duggan said he's energized by the company's willingness to reach out to different musical acts and to enhance the entertainment value.
"They saw that this is in their backyard," Duggan said. "This is their hometown, and they want to showcase that this is their hometown. So they're going to be working with me on big concerts and working with me on different events."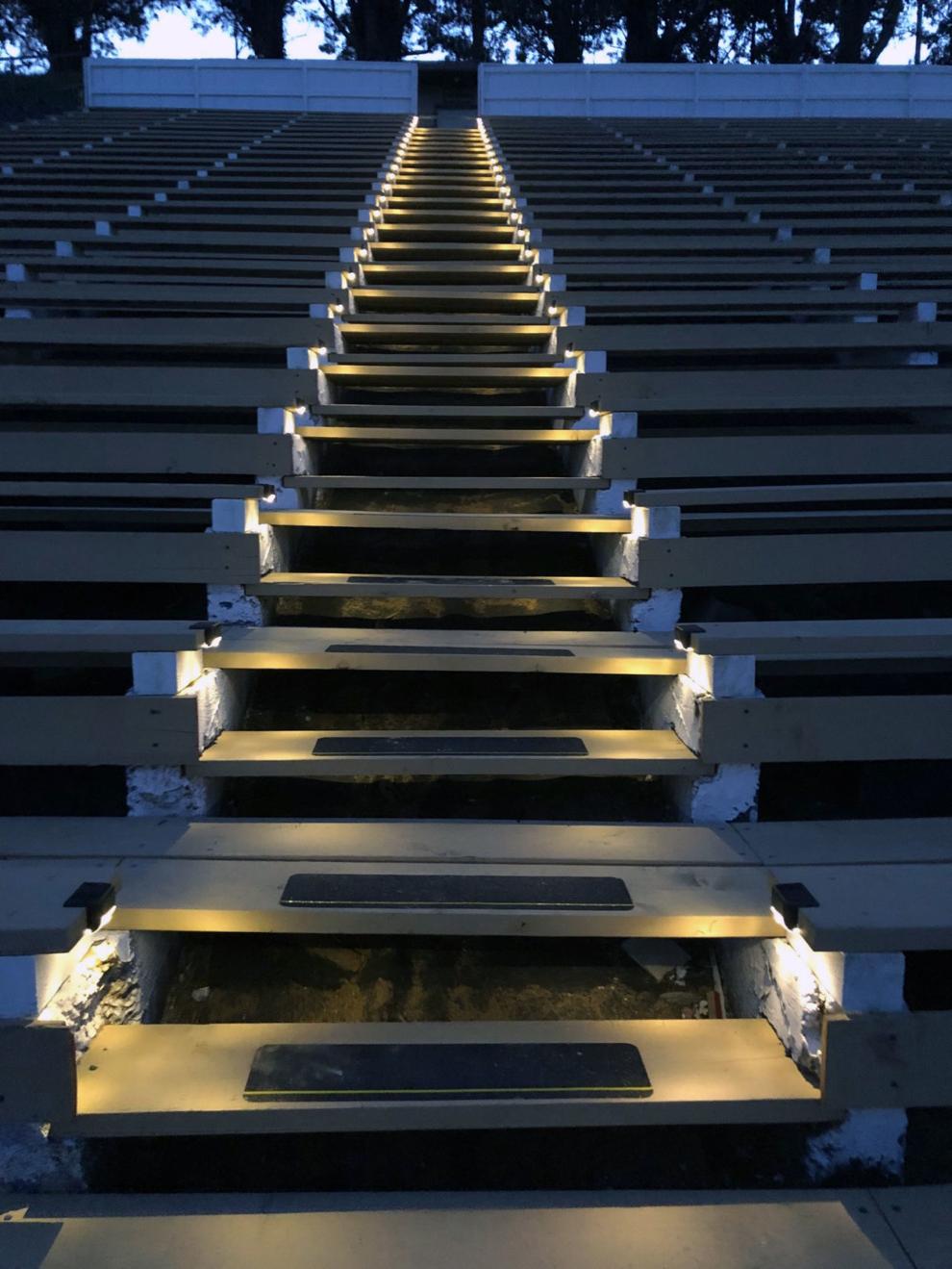 Duggan spent his Thursday afternoon checking on changes being made inside the center. Standing near the press box area, he reflected on how far the project has come since beginning work in early February, noting specifically the clearing of the dirt infield. 
He also pointed out how the facility has struggled with being more attractive to the area, from drivers traveling along Highway 101 to locals living on the Central Coast. 
"The facility was really underutilized," he said. "It struggled as a track, especially for the last 20 to 25 years." 
However, Duggan knew the arena had potential. 
"When you look at the zoning and the position of the property, that zoning shows you what you can do here. You can do concerts and anything entertainment-wise. There are not many locations that have this kind of zoning."
Raceway general manager David Castaneda will continue to serve as the events director for Stadium805. He credits Duggan with bringing a new vision to an old venue.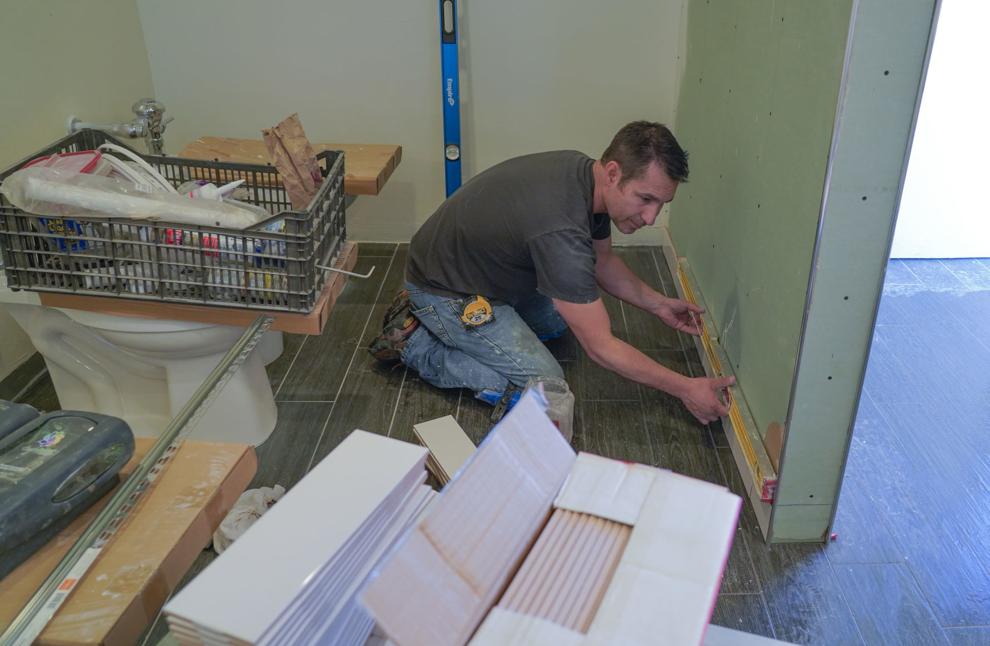 "He can invest in the track and do a lot of things with the infrastructure that we haven't been able to do," Castaneda said. "I've been here 15 years and it's been Band-Aid fixes. So now you can see that it's a pretty major renovation. We haven't done anything like this since I have been around."
The track's first racing event is set for April 5, when Stadium805 will host All-Star Monster Trucks for a two-day run.