To float, or not to float? That was the question more than two dozen Nipomo High School students attempted to answer Wednesday afternoon during a test of engineering and innovation, buoyancy and basic aquatic skills.
Lined up at the edge of the school pool, 10 teams of students unveiled the cardboard and duct tape boats they were certain would lead them to victory in the school's annual cardboard boat regatta. 
Designed and constructed over a two-week period, the boats each carry two students tasked with completing a lap in the pool without getting wet.
"It's an activity that creates connections," said regatta organizer Monica Anderson, the school's activities director. "This year we have more boats than we've had in a long time, which is kind of nice."
It's not easy to waterproof cardboard. Once the boat touches the water, the material loses its rigidity and begins to break down.
If they don't disintegrate, the boats often capsize, spring a leak or overturn due to difficulties maneuvering.
You have free articles remaining.
Register for more free articles
Stay logged in to skip the surveys
Bryson Frank and Jake Edwards spent more time in the water than their red, black and yellow boat, which capsized within seconds of the starting whistle.
Natalya Becerra, Isabella Sparks and Jenna Lane's "Lil Yachty" made it half a lap before taking on water and forcing the crew to swim back to the edge.
But Derek Ouellet and Luis Diego Riquelme's large pentagonal vessel made easy work of the pool. Not only did the two place first in their heat, they remained the last boat floating.
Their secret? Sixteen rolls of duct tape.
052119 NHS regatta 03.jpg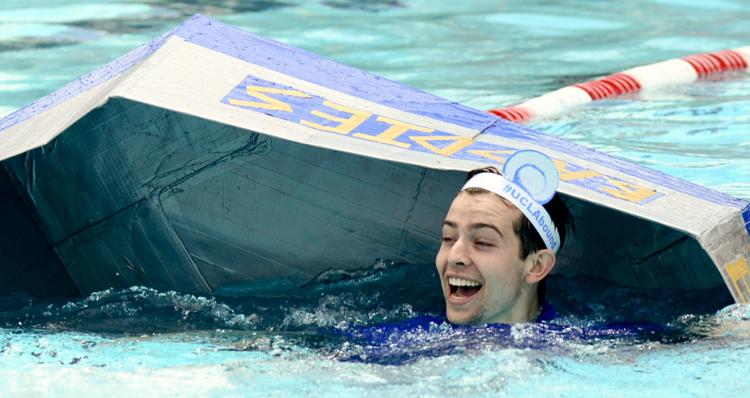 052119 NHS regatta 04.jpg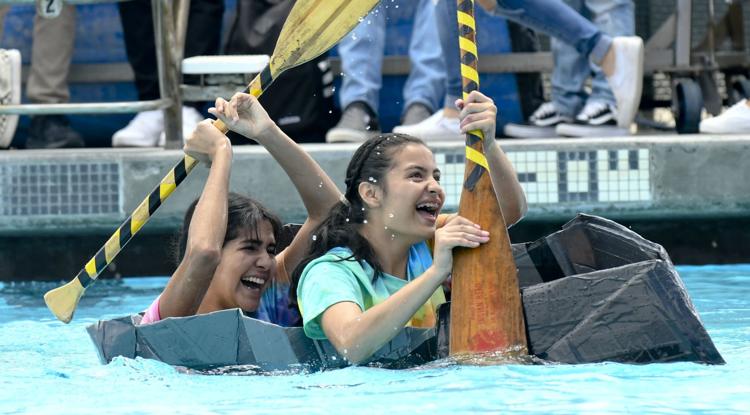 052119 NHS regatta 02.jpg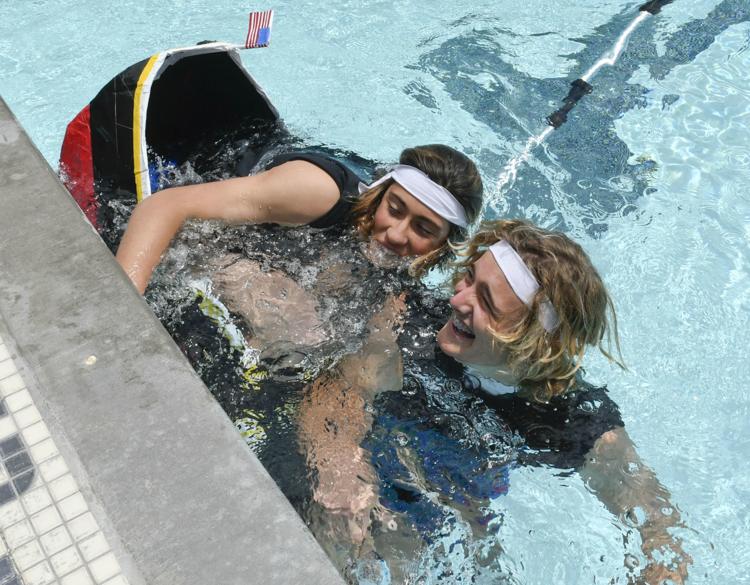 052119 NHS regatta 04.jpg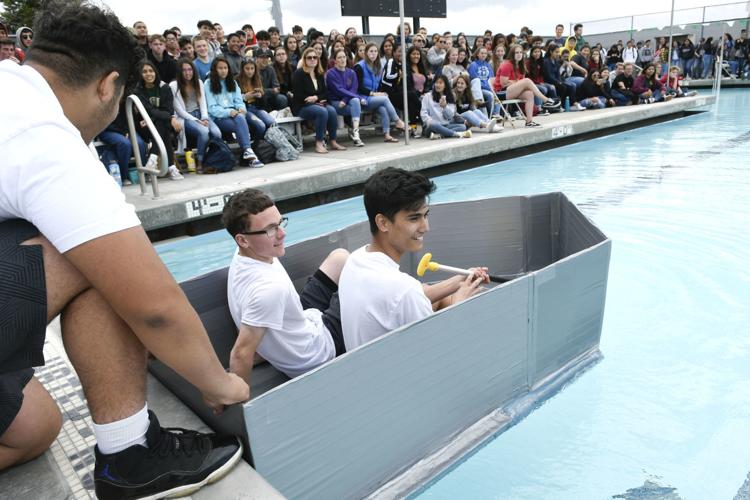 052119 NHS regatta 01.jpg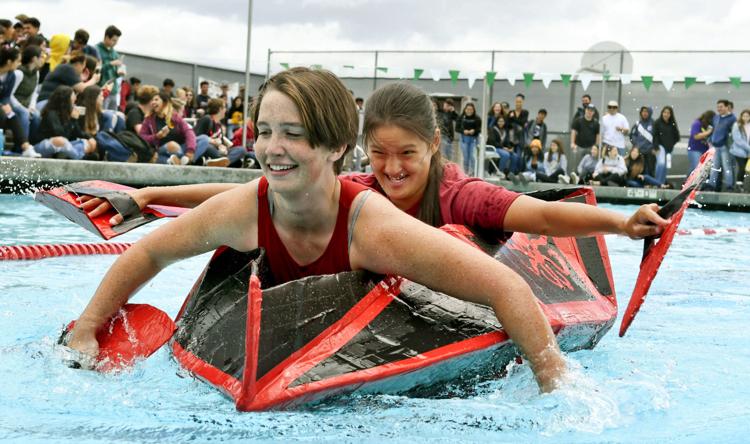 052119 NHS regatta 06.jpg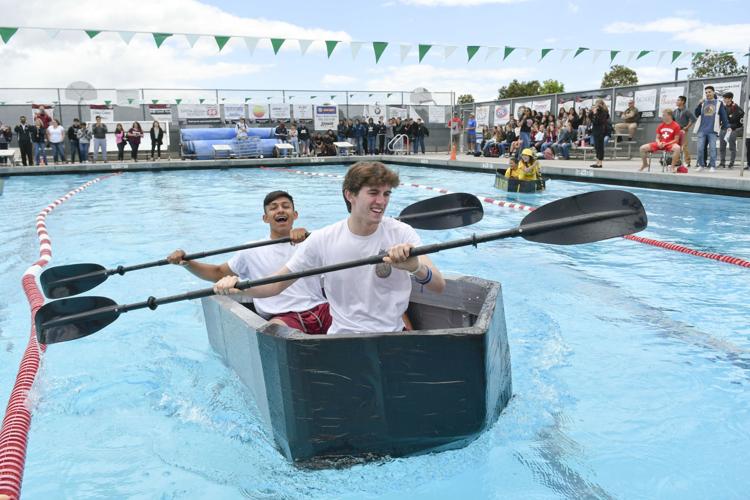 052119 NHS regatta 07.jpg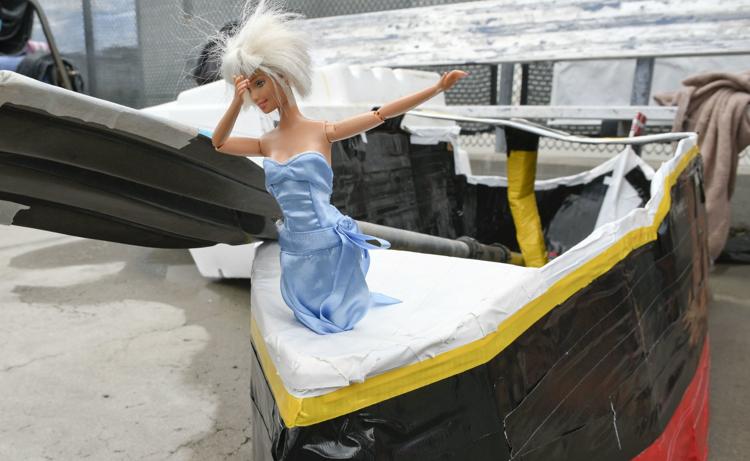 052119 NHS regatta 08.jpg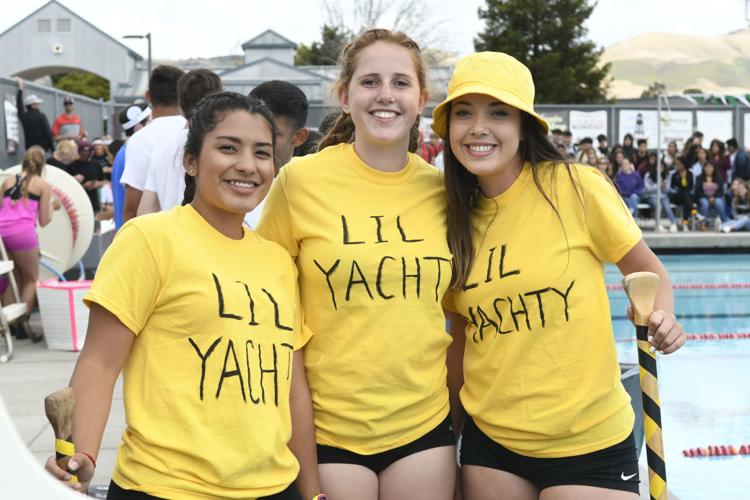 052119 NHS regatta 09.jpg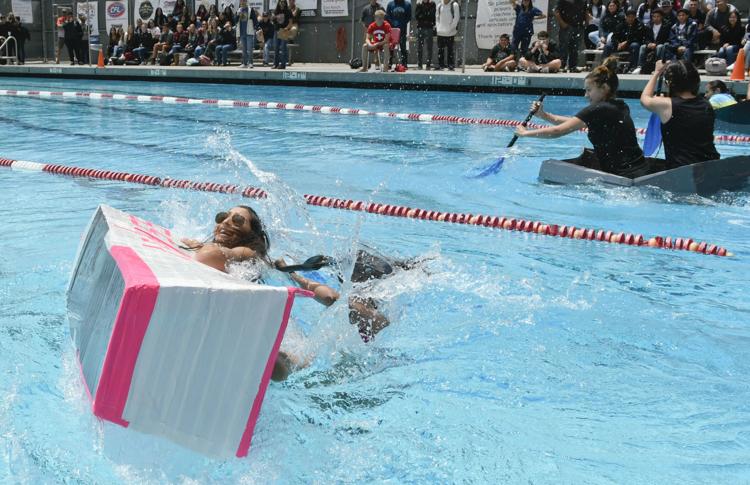 052119 NHS regatta 10.jpg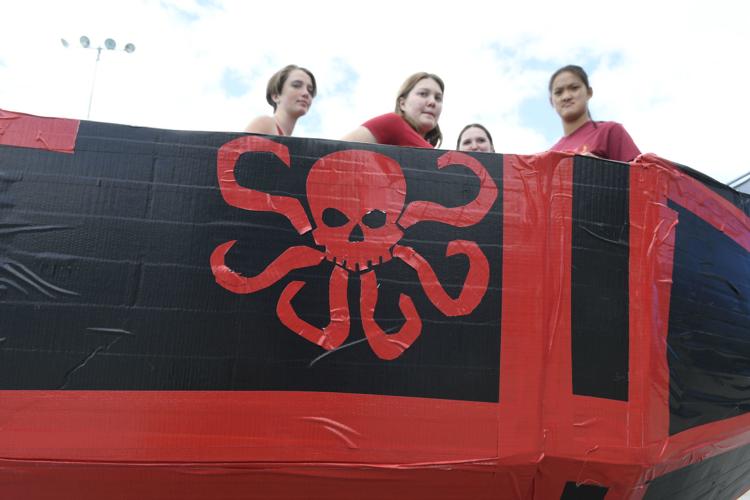 052119 NHS regatta 11.jpg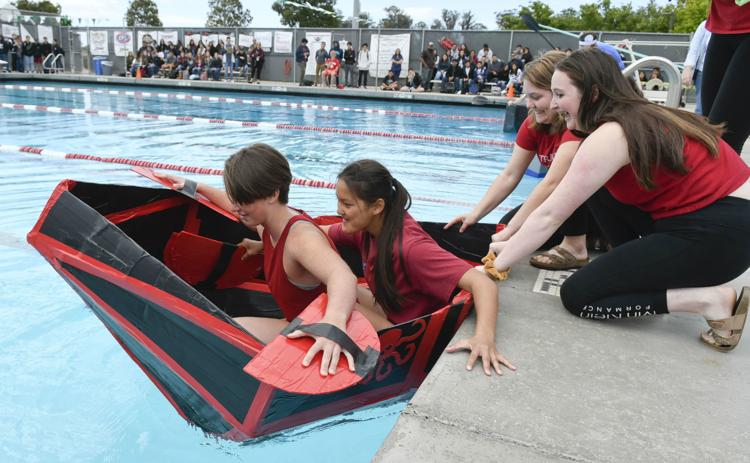 052119 NHS regatta 12.jpg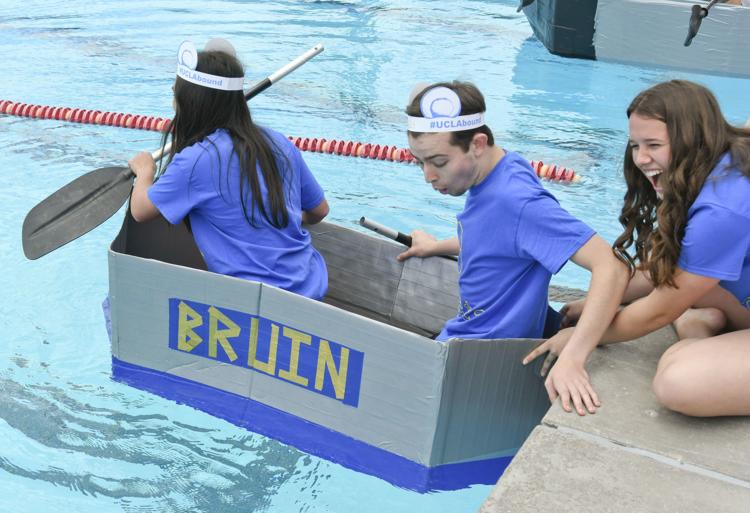 052119 NHS regatta 13.jpg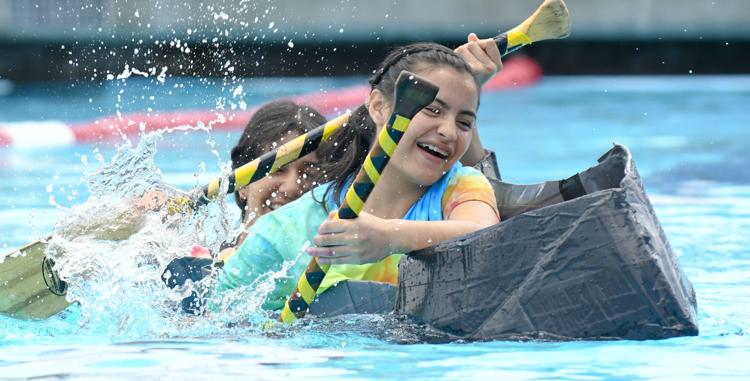 052119 NHS regatta 14