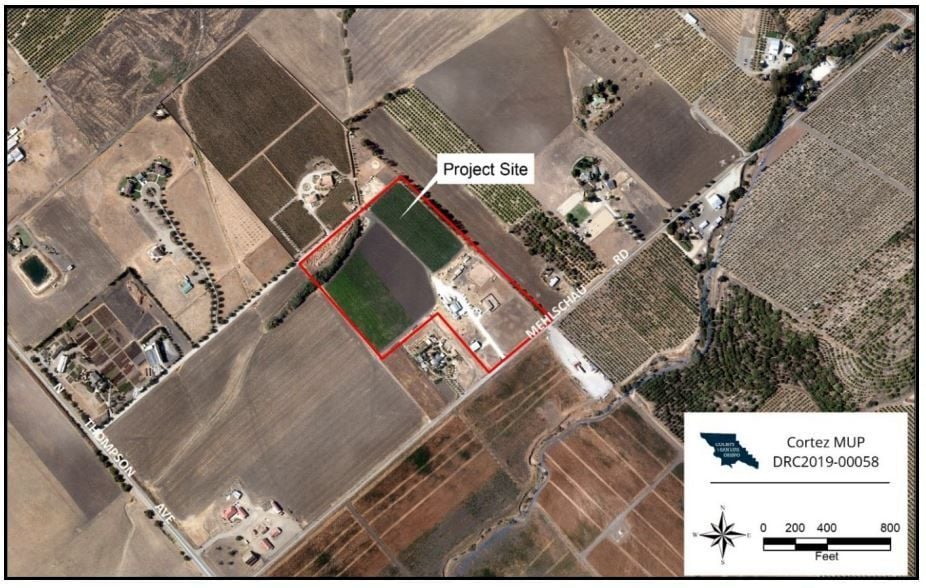 A multilevel cannabis operation proposed for Mehlschau Road in Nipomo has spawned a petition asking the San Luis Obispo County Planning Commission to deny the project that picked up nearly 150 signatures over the first weekend it was circulated, a project opponent said.
Neighbors said they object to the cannabis operation being located about a quarter-mile from Nipomo and Central Coast New Tech high schools and the Community Action Partnership Cielito Migrant and Seasonal Head Start Program on North Thompson Avenue.
Emilio Cortez has applied for a conditional use permit for a cannabis nursery, cultivation, processing, manufacturing and transportation operation at 375 Mehlschau Road, according to San Luis Obispo County Planning and Building Department documents.
The project is scheduled for review Thursday, Dec. 10, by the County Planning Commission, said Erika Schuetze, county communications manager.
Cortez could not be reached and did not return an email seeking comment by press time Wednesday.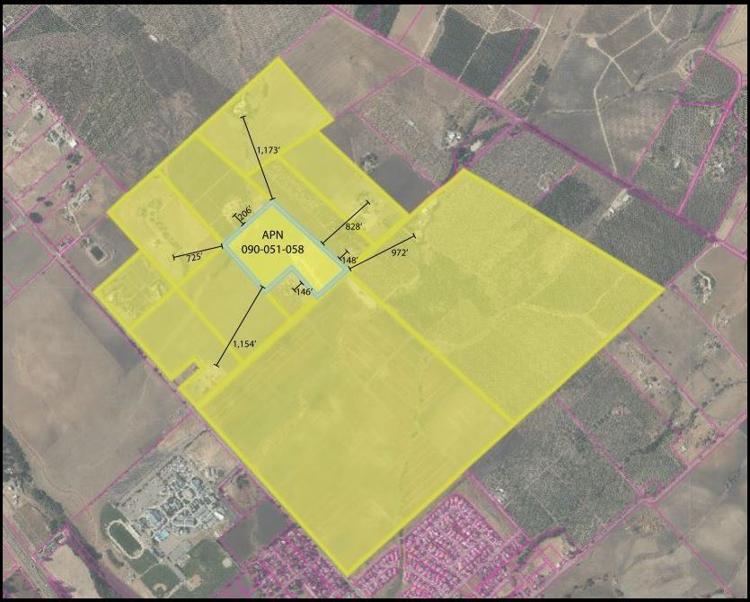 Although the proposed location is almost double the county minimum of 1,000 feet from schools, some neighbors opposed to the project, who declined to go on record, say it is still too close because of all the students who walk along Mehlschau Road.
In addition, they said, the high school's cross country team runs along that road during training.
Last weekend, the opponents began collecting signatures on a petition addressed to planning commissioners that expresses support for the schools at 525 N. Thompson Ave., just south of the intersection with Mehlschau Road.
"Due to the proximity of the proposed Cortez CUP indoor cannabis cultivation, manufacturing and transport project to the … educational facilities, their staff, teachers and especially the children, we are adamantly opposed to the proposed cannabis project," the petition reads.
Cortez is proposing to construct two greenhouses totaling 6,552 square feet for a cannabis nursery and eight greenhouses totaling 27,216 square feet for cannabis cultivation that would result in six harvests per year on a 22.32-acre site, according to the Planning and Building Department documents.
An existing 2,612-square-foot agricultural building would be used for processing, manufacturing and storing products from cannabis grown on-site, but one new 10,000-gallon water tank for fire protection and three new 5,000-gallon water tanks for irrigation would be constructed along with a new 357-square-foot shed for storing pesticides and fertilizers.
Total annual water demand is estimated at 2.95 acre-feet per year, according to the county document. An acre-foot is about 326,000 gallons, roughly the amount of water required to meet the annual needs of four to 10 people in most urban environments.
The operation would employ six to eight people full time, and no seasonal employees would be brought in during harvest periods.
A county negative declaration and notice of determination says the project could have a "potentially significant impact" in the areas of aesthetics, air quality, biological resources, energy, greenhouse gas emissions, hazards and hazardous materials and transportation.
But the document says changes to the project and mitigation measures would reduce those impacts to less than significant.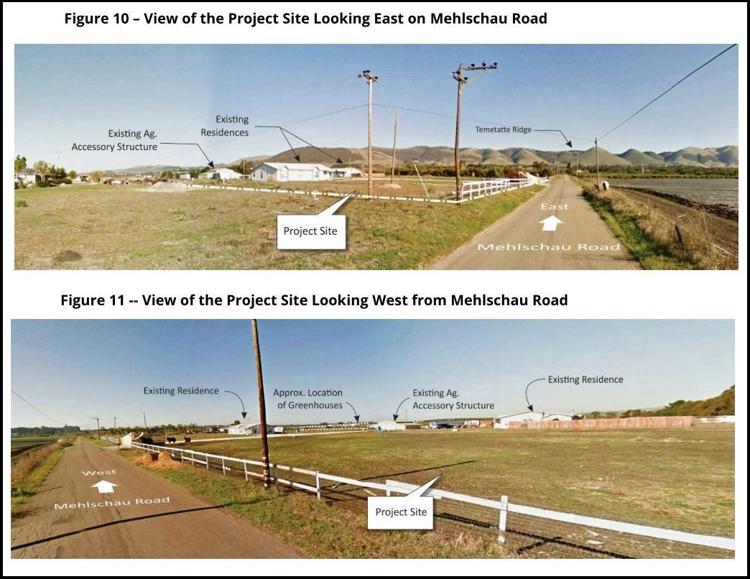 Be the first to know
Get local news delivered to your inbox!