Nurses and doctors at Dignity Health Central Coast hospitals have organized vigils to commemorate those who have lost their lives caring for C…
The window to apply for membership on the Diablo Canyon Decommissioning Engagement Panel has been delayed by the panel and Pacific Gas and Ele…
The San Luis Obispo County Sheriff's Office announced a new feature for its Smart911 system that will improve dispatchers' ability to assess a…
The Santa Maria All-CCAA First Team wrestlers include Erika Sierra at 106 pounds, Jennifer Hernandez at 126, Mariana Tello at 189 and Ana Dura…
Wonsook Kim, who does alterations at her family's Nipomo Cleaners, makes breathing masks on Tuesday.
Santa Barbara County has 99 cases of COVID-19 as of Tuesday, with a case progression that mirrors that of the state and the nation, according …
Santa Barbara County has confirmed 20 new coronavirus cases for a total of 88, following a trend anticipated by public health officials of cas…
"I realized that there were all these groups helping people in all kinds of ways during this emergency but there wasn't one organization that …
Lucia Mar Unified School District campuses will remain closed through the end of April, a district spokesman said Friday afternoon following a…
A local family is spreading joy with signs and costumes, inviting drivers along Highway 1 to smile amid coronavirus concerns. 
Santa Barbara County has confirmed six new cases of the coronavirus for a total of 32 cases, with numbers climbing to 52 in San Luis Obispo Co…
The city of Pismo Beach has closed the Pismo Pier to the public due to the difficulty of ensuring social distancing among visitors.
Sparkie was visiting Tolosa Winery at 4910 Edna Road in San Luis Obispo. It was named after Mission San Luis Obispo de Tolosa.
A Nipomo rose-growing company came close to shutting down this week as the coronavirus response has decimated its business, but it now has dec…
San Luis Obispo County officials on Wednesday ordered residents to stay in their homes around the clock for at least two weeks, with some exce…
Teammates and others roared their approval as Paso Robles pole vaulter Clay Wilshusen cleared 15 feet, 1 inch to win at the Central Coast Athl…
Sparkie was visiting Baileyana Winery at 5828 Orcutt Road in San Luis Obispo.
Eighteen suspects were arrested Friday, including a juvenile, on various charges following a massive parole and probation compliance operation…
A Nipomo man was arrested Friday on a felony charge after allegedly pointing a high-powered laser at a California Highway Patrol airplane crew…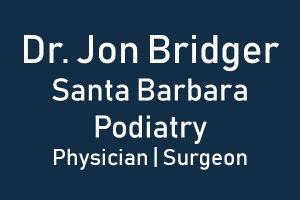 Dr. Jon Bridger - Santa Barbara Podiatry

Santa Maria Valley Discovery Museum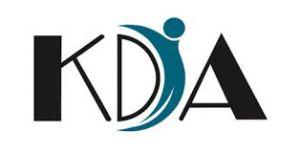 Children ages kindergarten on up were eligible to participate in the Winter Blast chess event that the San Luis Obispo Chess Club sponsored an…
Nearly 75 people of all ages gathered Saturday at Nipomo High School to celebrate the grand opening of the long-awaited all-weather track arou…
WHERE'S SPARKIE? Sparkie enjoys the views at this winery perched on a hill in the Edna Valley in San Luis Obispo County. He can see Islay Hill…
The death of an inmate who died Monday while in custody of the San Luis Obispo County Jail is under investigation by the Sheriff's Office, acc…
The campaign's California Latino Community Engagement Tour is stopping in three California cities this week, with a forum in Bakersfield that …
Executive Director of the Central Coast Film Society Daniel Lahr has launched the new podcast "Take 18" which offers updates on movie news and…