Oceano residents carrying signs urging citizens to vote "yes" on Measure A-20 took to the streets from 10 a.m. to 1 p.m. Saturday in support o…
Santa Maria received less than a half inch of rain on Thursday morning following a weak cold front, although the city is forecasted to receive…
Sparkie was in the pink, literally, at Madonna Inn, 100 Madonna Road in San Luis Obispo. There is pink everywhere.
A semi-truck carrying bleach overturned near the corner of Silver Spur Place and Creek Road in Nipomo, but no leak reported, according to the …
The Santa Maria boys soccer team scored a goal in the 78th minute to beat Arroyo Grande 1-0 in a Mountain League game Tuesday afternoon. 
Where is Sparkie? Sparkie has heard so many wonderful stories from readers who recalled their experiences at the locales he visited. He would …
Sparkie was romping with new friends he met at the Dog Off-Leash Park at Laguna Lake Park, 504 Madonna Road in San Luis Obispo. It is owned an…
Hundreds of hungry people sat down to a traditional holiday meal on Friday during the Central Coast Rescue Mission's annual Community Christma…
Fire crews from Cal Fire/SLO County Fire are fighting a structure fire in the 700 block of Phoebe Street in Nipomo.
Sparkie is visiting a 375-acre park in San Luis Obispo.
Pioneer Valley had the full 14, thus the Panthers went 2-0 in the double dual wrestling meet they hosted at Pioneer Valley Wednesday night.
Cameron Alarcio, 31, is a bladesmith, a hobby he has pursued for at least eight years. Calling it more of a "happy place" than a hobby, Alarci…
Cameron Alarcio, a middle school teacher at Mesa Middle School in Arroyo Grande and avid knife-maker, will appear this Wednesday on History Ch…
A San Luis Obispo County jury on Friday convicted a former Lompoc Lyft driver of sexually assaulting a passenger in Nov. 2018. 
More than 400 fifth and sixth grade students participated in a day of fun and educational hands-on workshops at Hancock College's Santa Maria …
To this day, no matter what my choices are for pairing wines with extravagant holiday meals, I aways find a surprising new favorite that's qui…
The Nipomo girls basketball team stayed unbeaten with a 67-39 win over Atascadero Monday night, improving to 5-0 on the season.
Although SLO Brew originally opened in 1988, I remember it was rarely as popular as it has become today. It's all thanks to longtime friends a…
Joe Dana led a presentation on his great-great grandfather Captain William Goodwin Dana, who came to present-day Nipomo after traveling from M…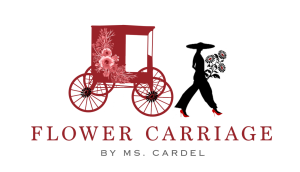 Flower Carriage By Ms. Cardel


Fusion Colors Auto Body Repair
The first of some 800 Thanksgiving turkeys landed Thursday on the Central Coast in the 29th annual Operation Gobble conducted by Golden State …
Sparkie was at Pismo State Beach Monarch Butterfly Grove just off Highway 1 half a mile south of Pismo Beach.
Four people were seriously injured and one was arrested in two separate major vehicle accidents near Highway 166 over the weekend, according t…
Captain William Goodwin Dana, a Yankee who had sailed to China and India on one of his uncle's ships, was born in Boston in 1797.
Sparkie is visiting a site in Pismo Beach where traveling orange and black butterflies like to roost every winter. They fly south hundreds or …
Critter Corner: We have critters, to say the least. Lots of quail, lots of birds, even little mice, but they do not last, as Mama Hawk gets th…
Sparkie was at Rancho Nipomo BBQ & Deli & Gold Rush Cantina at 108 Cuyama Lane in Nipomo. The restaurant was founded in 2006 by Rich Cowell.