Escalating COVID-19 cases over the last two weeks have landed San Luis Obispo County on the state's monitoring list and potentially subject to…
A fourth resident who contracted COVID-19 in San Luis Obispo County has died following an outbreak at a long-term care facility, the county Pu…
Mindbody founder Rick Stollmeyer will leave his role as chief executive officer of the corporation to become the executive chairman and will b…
Cal Poly women's volleyball standout Maia Dvoracek and football wide receiver J.J. Koski have been selected as Cal Poly's female and male athl…
A third San Luis Obispo County resident has died of COVID-19, according to public health officials on Wednesday.
San Luis Obispo County is likely to end up on the state's COVID-19 monitoring list due to elevated disease transmission rates that violate the…
Bars, pubs and breweries will be closed to the public over the Fourth of July weekend in San Luis Obispo County in an effort to limit the spre…
The Nuclear Regulatory Commission will hold a virtual meeting Tuesday, June 30, to discuss the 2019 safety performance of Diablo Canyon Power …
Cal Fire officials have asked the public's help for information on the Avila fire, which is 90% contained as of Thursday and has burned 445 ac…
All lanes of U.S. 101 were reopened early Tuesday after a fast-moving wildfire closed the highway and threatened dozens of homes.
The Avila fire, which was reported near the Avila Beach exit of Highway 101 northbound shortly before 3 p.m., has burned 400 acres with contai…
A pop-up COVID-19 testing site opened outside Nipomo High School on Monday for members of the public who had appointments and, also, those who…
Nipomo High School graduated 209 seniors Friday, sending at least 60% of the students on to higher education from a class unique for including…
At around 12:30 p.m. Thursday, a woman drove her white Ford Explorer into the area of the lake near Heritage Ranch. The vehicle immediately be…
San Luis Obispo County Sheriff's officials have released the name of a Nipomo woman found dead Wednesday in a residence on Tefft Street.
Central Coast New Tech High School in Nipomo celebrated the accomplishments of its 55 graduates Thursday in a ceremony that blended elements o…
The 2020 California Mid-State Fair, scheduled for July 22 through Aug. 2, has been canceled by the 16th District Agricultural Association nine…
San Luis Obispo County Sheriff's detectives have opened a suspicious death investigation after a woman was found dead inside a Nipomo residenc…
A Nipomo man who recently passed away from a sudden heart attack following a surfing incident at Pismo Beach earlier this month is being remem…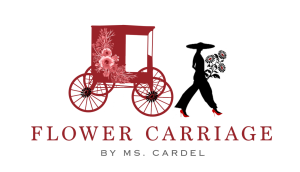 Flower Carriage By Ms. Cardel
A 54-year-old Nipomo man was identified Tuesday as the person killed in a surfing incident at Pismo Beach on Firday morning, according to police. 
A 21-year-old male resident from San Luis Obispo was identified Tuesday as the victim killed Friday in a two-vehicle head-on collision near Ca…
The San Luis Obispo County Sheriff on Thursday released surveillance photos of two suspects wanted in an identity theft investigation involvin…
Paul Fawcett was chosen superintendent of Lucia Mar Unified School District through a unanimous vote of the board of education Tuesday afterno…
Top-ranked Arroyo Grande edged No. 2 Oxnard Rio Mesa 7-6 at the William Woollett Jr. Aquatic Center in Irvine in the 2010 Division 4 title gam…
Members of the Class of 2020 in Lucia Mar Unified School District will receive their diplomas in drive-through events, but just how the proces…
Sitting in her Nipomo home last week, high school junior Jadyn Oates used songwriting to synthesize her reflections on quarantining as a teenager.