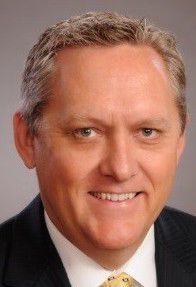 Community colleges serve a unique role in California's education system. We serve as the entry point for most college students, deliver college-level courses to high school students, offer technical education that leads to well-paying jobs, provide basic-skills training to immigrants, and facilitate new opportunities for adults in need of training.
Of course, community colleges are also the primary source for our nurses, fire fighters, EMTs, and law enforcement professionals. When something goes wrong in your life, it is likely a community college graduate is responding to protect your family.
Even with a mission that seems all-encompassing, in recent years the California Legislature has expanded the social safety net role of community colleges. Specific legislation has placed into law many of the things Allan Hancock College was already doing as part of our basic mission — caring for homeless students, supporting foster youth, providing services for students with disabilities, and addressing mental health issues such as depression, anxiety, or suicidal thoughts.
According to a 2016 study by the Wisconsin Hope Lab, these conditions may affect as much as half of all community college students nationwide.
That our students battle anxiety or depression should come as little surprise. Most first-generation college students enroll in a community college and, by definition, have no one at home to provide guidance through the high-stakes process of college success.
Adults taking basic skills classes — English as a second language — and those returning to learn new skills likely face financial pressures that come with being under-employed or laid off from an outsourced job. For these students, who often live on razor-thin financial margins, success means a substantial improvement to their life. Unfortunately, their financial margins leave little room for unexpected expenses.
Allan Hancock College is addressing this issue on multiple fronts. We have expanded our counseling program, provided funding for mental health services, opened a Veteran Success Center, expanded our outreach to foster youth, partnered with the Santa Barbara County FoodBank to provide nutritious food to students, and created emergency loan and grant programs for students who hit a short-term financial bump. Most importantly, our faculty and staff have taken additional training to look for signs of students in distress.
Through our Campus Assessment and Support Team (CAST), faculty and staff can provide referrals for students who are exhibiting behaviors of concern. The CAST program is managed through the student health services division, and includes counselors, faculty, staff, and law enforcement to jointly and confidentially address student behavior in the early stages before it escalates to a crisis.
Even with the additional support provided to assist students in need, we sometimes have to take extraordinary steps to maintain a safe environment. In these cases, it is critical for the college to act quickly to prevent a tense situation from escalating into a life-altering event for a student or employee.
When we are faced with an isolated event that impacts the safety of anyone on campus, erring on the side of safety is paramount. This may mean removal of an individual until professional help can be secured, suspension of a student or disciplinary action for an employee who compromises the safety of faculty, staff or students.
We have been proactive in preparing for the unthinkable, with ongoing campus discussions of policies that impact campus safety. Whether the issue is sexual assault, bullying, weapons on campus or other factors that create an unsafe environment, the administration, faculty and staff of Allan Hancock College will be diligent in supporting policies that maintain a welcoming learning environment that is as safe as possible for our students and community.
Kevin G. Walthers is superintendent/president of Allan Hancock College.
Catch the latest in Opinion
Get opinion pieces, letters and editorials sent directly to your inbox weekly!