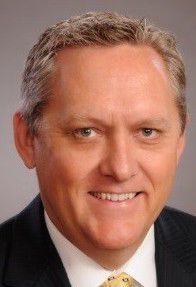 I am fortunate to participate in many community events throughout North County. Easily the question I am most often asked is, when will Hancock offer four-year degrees?
Over the past three years, my answer focused on building a partnership with the California State University (CSU) system. I believe a community our size, with more than 250,000 people in the region, deserves access to affordable higher education.
Allan Hancock College offers 16 associate degrees for transfer (ADT) that guarantee a student admission to a CSU institution. In most parts of California, a CSU is nearby, facilitating completion of a bachelor's degree for transfer students.
Hancock students do not have the same access as other students throughout the state. Cal Poly is part of the CSU system, but our friends in SLO serve a unique mission in the system and do not participate in the ADT program.
Our focus on helping students get into Cal Poly pays dividends. Last year our students ranked first in acceptance rate for transfer for the 15th consecutive year. Even so, that meant just over 100 transfer students from Hancock were able to enroll at Cal Poly.
We are proud of our work with Cal Poly and know how fortunate we are to have a world-class university nearby, but sending 100 students a year is not enough. There must be an affordable option for baccalaureate degrees in our region.
During the past year, we have accelerated our efforts to bring four-year degrees to Santa Maria. Our goal has been to have the CSU system provide a center similar to what is provided to students in Palm Desert, Stockton, El Centro, Antelope Valley, Irvine and San Francisco. In these locations, there is state support for CSU to provide bachelor's level programs.
With no local CSU center, our students essentially live in a higher education desert. The closest CSU that accepts transfer degrees, CSU-Channel Islands, is more than 110 miles away. Only four colleges in the state are further away from a CSU campus. In fact, three of those colleges combined serve only two-thirds of the students served by AHC.
The community's need for affordable higher education is reflected in the efforts of the AHC Board of Trustees, the city of Santa Maria, the North County Econ Alliance and the Chamber of Commerce. We have met directly with staff at the CSU system and with the new president of CSU-Channel Islands to explore possible options. We learned that the CSU system and CSU-Channel Islands face their own struggles to increase capacity and serve their mission. They are not in a position, nor do they possess the sense of urgency needed, to offer high quality programs in our region.
It is clear to me we need to take control of our own destiny. The vehicle to do that is now moving through the Legislature in Senate Bill 769, authored by Sen. Jerry Hill. SB 769 would expand the community college baccalaureate program and allow more colleges to offer multiple baccalaureate degrees in areas where CSU is unable to meet the need. Over the next several months, we will be doing all we can to support this effort.
Our faculty have been discussing this informally for some time. This week I will be asking AHC's faculty leadership to accelerate our conversation and consider the types of degrees we can offer to advance the local economy. Now is the time to bring affordable, accessible bachelor's degrees to the Central Coast and your community college is the best place to do that.
To see a map that depicts community colleges and their distances to a CSU campus, visit www.hancockcollege.edu/CSUdistances
Dr. Kevin Walthers is superintendent of Allan Hancock College.
Catch the latest in Opinion
Get opinion pieces, letters and editorials sent directly to your inbox weekly!