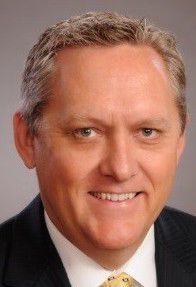 Reflecting on life lessons from his poor decisions as a young man, Texas songwriter Ray Wylie Hubbard now says "the days that I keep my gratitude higher than my expectations … well, I have really good days."
One of our goals at Allan Hancock College this new year will be to embody these words, keeping our gratitude paramount.
AHC has much to be grateful for, particularly our faculty, staff and student leadership who maintain a focus on student success. At all levels our leadership is supporting efforts to increase completion, expand degree attainment and support transfer to four-year institutions.
More students than ever are receiving associate degrees, we continue to have the highest transfer acceptance rate to Cal Poly/SLO, and we have received commendations from accrediting agencies for the college as a whole, along with specialized accrediting for nursing, fire and law enforcement.
None of this is possible without the strong support of our community through individual civic leaders, businesses and organizations.
We are grateful for the Booster Club that is approaching $1 million in donations to support our athletics programs through the annual Joe White Dinner and Auction. We are similarly blessed by the family of Blaine Johnson, whose annual golf tournament and auction has raised a similar amount for the college's automotive and industrial technology programs.
Our gratitude also extends to our friends at the PCPA Foundation who are building an endowment to support the continued viability of one of the most unique community college programs in the nation. This fall, PCPA patrons showed their gratitude for Royce Lewellen, a founder of the PCPA Foundation, with a six-figure commitment to the great training that is the hallmark of the PCPA Conservatory Program.
Through the AHC Foundation, we are blessed to have the support of friends such as Lola Dority, who supports our library programs, and Ted and Cheryl Maddux with their support of STEM programs and Friday Night Science.
The AHC Foundation will be celebrating its 40th anniversary this year. Literally hundreds of community members have stepped up to serve on the foundation board, growing a dream into a thriving organization that, among many other things, provides more than a half-million dollars each year to local students to further their education.
Sadly, we concluded this year without many of our great friends who've been an integral part of our community, among them Stu Bartleson, Dennis Shepard and Robert Ibsen. Their departure leaves a hole in our hearts, but we are grateful for the impact they had on the college and our students.
It's a good time to be part of Allan Hancock College. We are proud to be the leading higher-education institution in our region, and we are committed to continual improvement that will support our community.
As we enter our 97th year of operation as your community college, we'll continue to work on changing the odds for our students.
On behalf of AHC students, staff and faculty, I offer our deepest appreciation for your commitment to the college. In the coming year, we pledge to try to keep our gratitude higher than our expectations — and we plan to have a lot of really good days.
Kevin G. Walthers is superintendent/president of Allan Hancock College.
Catch the latest in Opinion
Get opinion pieces, letters and editorials sent directly to your inbox weekly!