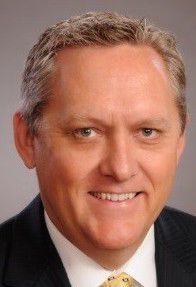 May is always the most exciting month on our campus. There is tremendous energy — and maybe a little panic — as students wrap up their big projects and get ready for the end-of-year celebrations.
May is filled with events for our students to demonstrate their work and be recognized for their success. Earlier this week, the college hosted a reception for students who will transfer in the fall to four-year universities. The month will culminate with the college's 96th annual commencement ceremonies. This year, 997 students will earn a combined 1,410 associate degrees.
But, our celebrations will be somewhat muted this year as we remember our dear friend, Henry Grennan. As a trustee and foundation board member, Henry put his heart and soul into our students. He loved Friday Night Science and seeing thousands of our neighbors on campus, wowed by the presentations of our students, staff and faculty. His pride in the MESA and EOPS programs were well-known. He was a mentor to new trustees and friend to all of us.
Henry was a fixture at sporting events, bringing his original Los Angeles Rams seat cushion with him. For Henry, Hancock never lost a game, even if we did run out of time once in a while. He was also a patron of PCPA, delighting in the immense talent on stage at the Marian Theatre and perhaps even reminiscing about his own time on the stage when he starred in Hancock plays and musicals.
I was fortunate enough to visit with Henry last week. He was losing strength, but smiled as we helped him put on a new AHC baseball cap to match the Bulldog shirt he was wearing. I brought him up to date on the campus happenings, that we were preparing for scholarship day and commencement, and that our women's softball team had just won their third conference championship in four years. He smiled at hearing our students were transferring and graduating, knowing the value their time at Hancock will bring them in the future.
He seemed particularly happy to hear that a former student worker in my office was ready to graduate from California State University-Fullerton and that our former basketball player, Teyvon Meyers, had parlayed his talent into a degree from West Virginia University. As our motto says, "Start here. Go anywhere!"
Henry was the master of helping students get started. As an educator, he saw multiple generations pass through his elementary school. As a trustee, he and his wife, Beverly, also an alum, continued to assist by establishing a scholarship for local students. It's a legacy that will continue to change lives in ways we may not truly understand.
Our college was named after a man, Capt. G. Allan Hancock, who was known to wear many hats. He was an aviator, oilman, farmer, musician and sea captain, just to name a few. His impact was far-reaching and his love for education well-known.
Henry Grennan embodies many of these same attributes. He lived a life of public service as a Marine, a trustee and educator, community leader and philanthropist. His legacy is spread across our valley, but we like to think that it may have sprung to life here at Allan Hancock College.
We are a better college today because Henry Grennan was here. And I think Capt. Hancock would agree.
Kevin G. Walthers is superintendent/president of Allan Hancock College. To read more about the life of Henry Grennan and to find out when his services will be, please visit www.tinyurl.com/HenryGrennan
Catch the latest in Opinion
Get opinion pieces, letters and editorials sent directly to your inbox weekly!