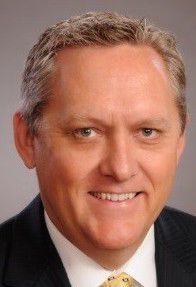 A couple of years ago I was at the Santa Barbara Foundation's Partnership for Excellence meeting when USC Professor Manuel Pastor spoke about how society celebrates those who overcome the odds, but we don't spend much time talking about how we change the odds.
Pastor's comments left me with a profound question — how do we structure our work at Allan Hancock College to ensure that we can change the odds for our community?
After that meeting I returned to campus to share this new idea with our faculty, students and staff. Like most ideas that support students at AHC, it didn't take long for the idea of changing the odds to spread across campus. Our faculty and staff have signed on to a pledge to support student success and change the odds.
The results can be seen daily in our Veteran Center where student veterans receive mentoring, tutoring, counseling and career advice under the watchful eye of Veronica West. We also see results through Alpha Gamma Sigma (AGS), the student honors club led by Kathy Headtke and Mary Alice Majoue.
In each of the past three years, AGS students have been named to the All-California Academic Team. This year's First Team All-California member, Victor DeAlba, also earned the Coca-Cola Gold Medal for community college students.
We change the odds by developing unique opportunities for our students. Over spring break, faculty members Pat McGuire and Christine Reed teamed with Holly Nolan Chavez and Emmanuel Guerrero to take 20 students to the Lawrence Livermore National Laboratory. They were given a VIP tour of the National Ignition Facility, home of the world's largest laser.
At the end of this week, Saad Sadig, Hancock's energetic architecture professor, will once again have multiple teams at the Cal Poly Design Village Competition. Students build temporary living structures onsite in Poly Canyon and invite the public to come test them out.
Our focus on changing the odds includes a commitment to reach out to local students, reinforcing that if they start here, they truly can go anywhere.
This week José Hernández spoke to hundreds of students in the Joe White Gymnasium. He offered an inspiring, yet humble account of his educational journey from field worker to NASA astronaut.
At the end of April, Hancock hosts the YELL Conference for young women. Offered in conjunction with our STEM Conference for Girls, this is an opportunity for middle and high school students to see how higher education can propel them to great careers.
Our community is a key player in changing the odds for students. You are supporting our students through the Measure I bond program that has transformed the Santa Maria campus and developed an unparalleled Public Safety Training Complex in Lompoc.
You are also changing the odds through your donations to the AHC Foundation. Celebrating its 40th anniversary this year, the foundation will once again provide more than a half-million dollars in scholarships to local students, and another half-million dollars to support unique and innovative programs across the college. Our foundation is more vibrant than ever and you will soon be hearing about the amazing plans they have to build on their legacy.
We invite you to join us in celebrating 40 years of the AHC Foundation and preparing for the college's 100th anniversary. Your investment in Allan Hancock College pays dividends today and lays the groundwork for an even better future.
With your help, we are changing the odds for our community.
Catch the latest in Opinion
Get opinion pieces, letters and editorials sent directly to your inbox weekly!