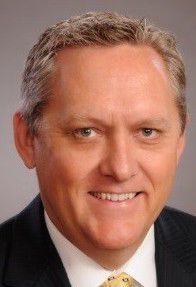 This month, the Allan Hancock College Board of Trustees will consider action to reaffirm our vision statement of being "the recognized leader in student success through excellence in teaching, learning and services in an environment of mutual respect."
Over the past two months, our college has been engaged in a conversation similar to those reported at other colleges, but with a unique AHC twist — our student and faculty leaders are expressing a desire to tone down the rhetoric and build an environment in which all opinions are valued and welcome.
Without doubt, our student leaders, faculty and staff have spoken out in support of our students who may be affected by the changing immigration landscape. All of our students have privacy rights under federal law. Under AB 540, students who graduate from a California high school with three years of attendance are also considered residents for the purposes of tuition and have access to the same services and support as any other California student.
But there is a bigger picture to consider. If we are to change the odds for our community, we must build an educational system that allows students to learn without fear of retribution or restraint. Some of our students were brought to the United States as small children and have been diligent in pursuing their education. Others have relatives in that position, and I would guess the majority of us in this county know someone who is studying as an undocumented student.
AHC's commitment to our community is to live up to the obligation cited by our faculty to "ensure that the greatest variety of viewpoints is brought to bear on the issues before us as scholars and citizens." We saw this exemplified by our students in December when they created and implemented Unity week.
Unity week provided students an opportunity to discuss issues of immigration, DACA and the election in a safe space. Many stood to tell stories of friends or family who were fearful of what might happen under a Trump administration. Others stood to explain why they or their family members voted for President Trump. While there were many trembling voices that day, no one resorted to shouting, name-calling or demeaning those with differing viewpoints.
Our students modeled what we should all aspire to — conversation without caustic sarcasm and insults. In this unprecedented time, it's an example to emulate and a reminder that learning comes in many forms.
As we continue our focus on gratitude, we are grateful for AHC students and faculty and the leadership they've displayed to foster unity through civil discourse. Because of their commitment to excellence in teaching and learning, our college undoubtedly provides our community with an environment of mutual respect.
Kevin G. Walthers is superintendent/president of Allan Hancock College. Marla Allegre, Allan Hancock College's Academic Senate president, contributed to this column. Full text of the resolutions can be accessed at www.hancockcollege.edu/UnityResolution
Catch the latest in Opinion
Get opinion pieces, letters and editorials sent directly to your inbox weekly!