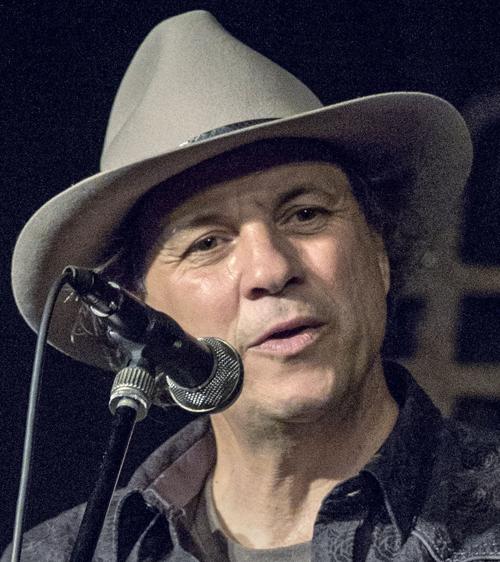 Steve Bannon told President Trump to "throw some haymakers." As a boxing and hockey fan, I knew what he meant.
A haymaker is a powerful punch thrown with a wide swinging motion. My gal asked, "What's a haymaker?" I explained it to her, and then I considered the word and its origin, which I figured had to have come from the actual process of making hay.
I was right. In centuries past, when hay was harvested by hand, the tool used for cutting alfalfa, clover, etc., was a scythe, a tool with a long, curved blade attached at an angle to a long crooked handle.
The combination of the tool, the motion and the person performing the swinging motion are what came to define the term "haymaker," before it was used to describe a powerful punch.
I started thinking about other such words that have taken on new meanings.
One that came to mind is "wheelhouse." My friend used it earlier in the day when he called me with an opportunity, which he said was "right in my wheelhouse." By that, he meant something that I'm good at and am qualified to do.
A "wheelhouse" is literally a small enclosure with walls and a roof on a boat or a ship that houses the steering wheel. It's the place on the boat from which the skipper is in control. Somewhere around the late 1950s or early '60s, baseball commentators started using it to describe the place in the hitting zone where a hitter best likes his pitches, such as belt high or on the inside corner, and where he has his best chances of getting a hit.
More recently, it refers to anything that matches a person's skills or expertise. The opportunity presented to me by my friend had to do with producing a concert, which is in my wheelhouse. But just because it means something else now doesn't mean that it also, and still, doesn't mean what it used to mean.
Linguists call this "broadening," which is a process by which a word takes on additional meaning, as opposed to "narrowing," which is when a word becomes less inclusive in its meaning. For example, an Old English dictionary tells us that the word "deer" once meant "animal," as in any animal.
We can all, I'm sure, think of words whose meanings have been "broadened" over time. Today, digital technology is one of the main drivers steering the language, changing the meaning of words like "wall," "cloud," "text," "troll," "tweet," "pin" and "platform."
Some people think it corrupts the language to casually alter the meaning of words, that it is dangerous using a few recently broadened words to think that someone who "follows" your "feed" is your "friend."
People in my parents' generation had these same concerns 50 years ago, when words and phrases like "dig" it, "groovy," "far out," "uptight" and "out of sight" became "all the rage." As the slang of the day, they emerged out of a specialized community, which was the earlier generation of jazz musicians, as opposed to today's changes that stem from a specialized community of computer geeks, a word which now is a compliment in mainstream circles instead of a put-down.
Some people fret that we won't be able to communicate if we don't know what words mean, but we survived "bad" becoming "good," "queer" becoming "gay," and "awesome" becoming meaningless.
Besides, if you really want to communicate, then you'll communicate. It's as simple as that.
Catch the latest in Opinion
Get opinion pieces, letters and editorials sent directly to your inbox weekly!