LOS ANGELES (AP) — Two "Bad Boys" were too good for one "Dolittle" at the box office.
BERLIN (AP) — Countries with interests in Libya's long-running civil war agreed Sunday to respect a much-violated arms embargo, hold off on mi…
WASHINGTON (AP) — The chairman of the House Intelligence Committee is accusing U.S. intelligence agencies of withholding documents from Congre…
TOKSOOK BAY, Alaska (AP) — There are no restaurants in Toksook Bay, Alaska. No motels or movie theater, either. There also aren't any factorie…
BERLIN (AP) — Merkel: Participants at Libya summit agreed much-violated arms embargo should be respected and more strongly controlled.
BERLIN (AP) — German leader Angela Merkel says summit in Berlin made 'important contribution' to efforts toward peace in Libya.
LOS ANGELES (AP) — If the Producers Guild Awards are a true predictor of the Oscars' best film category, then the World War I film "1917" is p…
WASHINGTON (AP) — Advocates for and against President Donald Trump gave no ground Sunday on his Senate impeachment trial, digging in on whethe…
WEST PALM BEACH, Fla. (AP) — President Donald Trump is expected to discuss new U.S. trade agreements with its North American neighbors and wit…
YARMOUTH, Maine (AP) — A massive elm tree nicknamed Herbie is long gone, but it is going to live on, thanks to cloned trees that are being mad…
NEW YORK (AP) — Zachariah Mohammed's living room is filled with stuff he doesn't own.
COLUMBIA, S.C. (AP) — South Carolina Gov. Henry McMaster is set to give his State of the State speech on Wednesday.
NEW YORK (AP) — When Amber Atherton hit celebrity status as the co-creator and star of of British reality TV show "Made in Chelsea" in 2012, c…
TULSA, Okla. (AP) — Democratic presidential candidate Michael Bloomberg made a pitch to African American voters the day before the national ho…
NICOSIA, Cyprus (AP) — Cyprus on Sunday denounced Turkey as a "pirate state" that flouts international law as Turkey's bid to drill for natura…
LAS VEGAS (AP) — Gun companies are gathering for their annual conference and trade show this week in Las Vegas at a pivotal moment for the ind…
An 18-year-old who was shot during a high school basketball game in Dallas died from his injuries, police say.
YUMA, Ariz. (AP) — Adolfo Cardenas smiles faintly at the memory of traveling with his 14-year-old son from Honduras to the U.S.-Mexico border …
BOGOTA, Colombia (AP) — Colombian Sen. Antonio Sanguino moves around town in a bullet-proof vehicle, with three pistol-packing bodyguards watc…
LINCOLN, Neb. (AP) — A state lawmaker who has fought for years to restrict human trafficking in Nebraska is now trying to hit traffickers in t…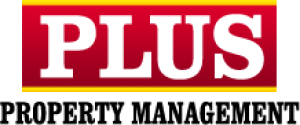 Plus Property Management Santa Maria
KYIV, Ukraine (AP) — The bodies of the 11 Ukrainians who died when an Iranian missile shot down a passenger plane have arrived in Ukraine on S…
DAVOS, Switzerland (AP) — The head of the World Economic Forum says it's "reassuring" that U.S. President Donald Trump and climate activist Gr…
DETROIT (AP) — To commemorate the Rev. Martin Luther King Jr., Nicholas Thomas and more than 100 other volunteers will board up vacant houses,…
ANCHORAGE, Alaska (AP) — The 2020 Census kicks off Tuesday in remote Alaska. U.S. Census Bureau Director Steven Dillingham will be there to co…
WASHINGTON (AP) — President Donald Trump's trade deal with China last week opened up export opportunities for American farmers, manufacturers …
CAPE CANAVERAL, Fla. (AP) — SpaceX completed the last big test of its crew capsule before launching astronauts in as little as two months, mim…
RICHMOND, Va. (AP) — State officials and U.S. hate-monitoring groups are warning about the potential for violence ahead of a gun-rights rally …