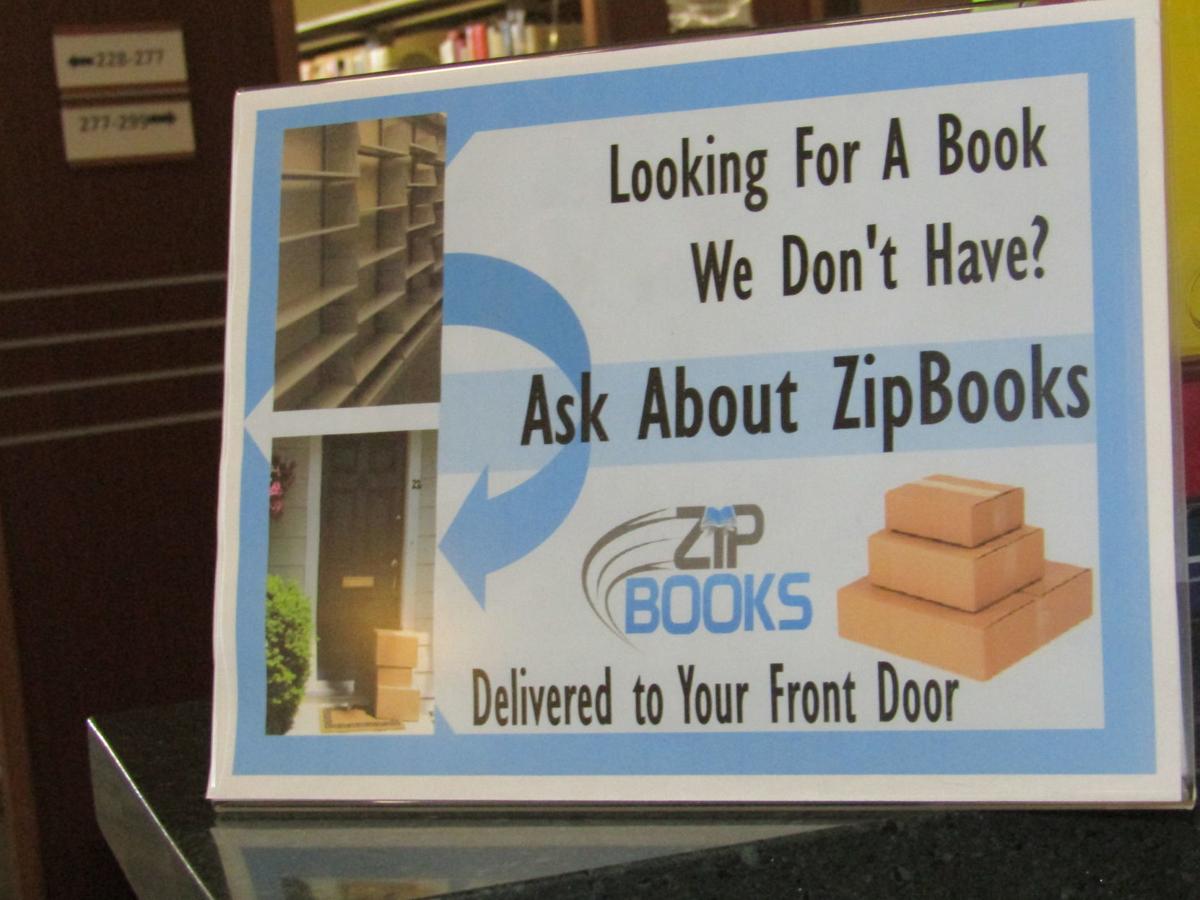 One year after introducing Zip Books — a grant-funded program that brings books directly to community members' homes — the Santa Maria Public Library is hoping to expand its use among readers.
The program — which is supported by California Library Services Act (CLSA) funds — allows residents interested in books or audiobooks not held by the library to have the items purchased and shipped to their door, said Joanne Britton, a city librarian who oversees adult reference services and circulation.
"The way it works is when people want a book that we do not have in our library or jurisdiction — meaning Santa Maria or one of the branches — we can use Amazon to order the book to ship directly to their house," Britton said. "When they're done using it, they return it to us."
The library — which has branch locations in Santa Maria, Orcutt, Los Alamos, Guadalupe and Cuyama — then decides whether to add it to the collection, offer it to another library or to put it on the shelves of its library bookstore.
Library director Mary Housel said she had realized many regular library attendees were unaware of the service.
"Since Zip Books are funded by a generous California state library grant, we want to be sure we get word out about it," she added.
From November 2017 through October 2018 — the first year of the grant — the library used around $9,500 of an $11,000 grant to purchase 528 titles. For the second year, the library's spending cap will be $13,000.
Library staff are working to make sure the program is well-promoted at each of the library's five branch locations to expand the use of the program, Britton said.
"It's a decent size amount of money and a good way to get books we wouldn't have otherwise gotten," she said. "It's a form of what we call patron-driven acquisition, meaning our patrons have some say in the content that comes to the library. There might be a title in a series, for example, that we missed and that would be a good way for us to get a copy of that book."
Britton said that while acquisitions from the program form a small portion of the library's acquisitions, it helps fill gaps in the collection and can help to guide its purchasing by signaling the types of books community members are interested in.
"It really is directly from the horse's mouth what they want. They're specifically saying, 'I want to read this.'"
Readers can request any book or audiobook costing up to $35, although they are limited to one book at a time.
"Most people that use it or learn about it are super happy. Usually titles will be delivered straight to their house within a couple days," Britton said. "Once people know about it, they're very much repeat customers."
For more information or to place an order request, visit the library's youth services desk, the second-floor information desk or call 805-925-0994.
The library, located at 421 South McClelland St., is open 10 a.m. to 8 p.m. Monday through Thursday, 10 a.m. to 6 p.m. Friday and Saturday and closed Sunday.
Razi Syed covers Santa Maria City Government for Lee Central Coast Newspapers.  Follow him on Twitter @razisyed
Get local news delivered to your inbox!
Subscribe to our Daily Headlines newsletter.