A Santa Maria woman who exhibited strength and courage in the wake of her husband's murder was honored by law enforcement personnel and members of the Santa Barbara County District Attorney's Office who gathered near the Santa Barbara Courthouse on Friday. 
In commemoration of National Crime Victims' Rights Week, District Attorney Joyce Dudley recognized four individuals, including Sara San Juan, who either survived acts of violent crime or have become advocates of those who did.
"Our office is dedicated to the pursuit of truth and justice by employing the highest ethical standards in vigorously prosecuting the guilty as well as protecting the innocent," Dudley said. "This we do by seeking to ensure that all crime victims are treated with fairness, dignity and respect."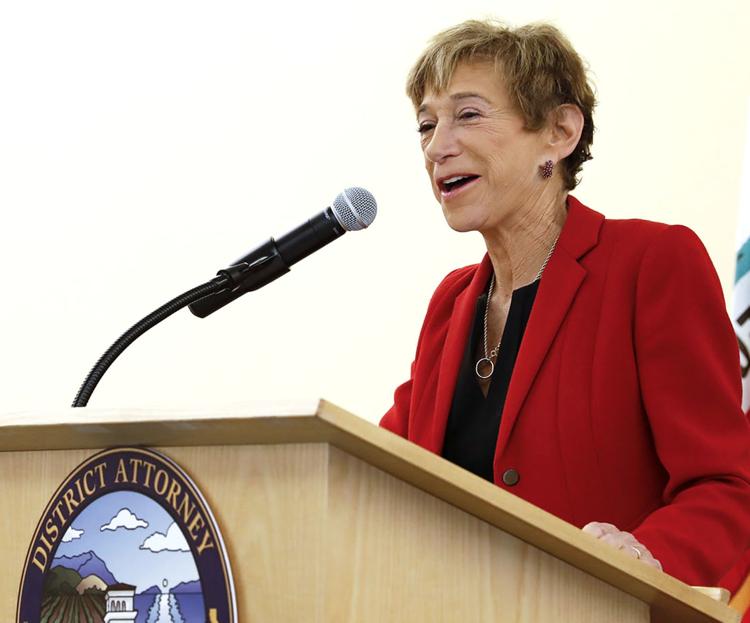 Dudley presented San Juan with a Citizen of Courage Award for the strength she exhibited after her husband, Anthony, was shot and killed outside an Orcutt bar in March 2017.
His killer, Jonathan Highley, was sentenced to 54 years to life in prison earlier this year. Mayra Perez, Highley's wife, received one year in County Jail and a five-year probation after pleading no contest to accessory charges.
"I felt incredibly overwhelmed for a good amount of time," San Juan recalled. "When your entire world is overturned in one night, and there is no indication of it coming, you don't know what to do."
San Juan and Anthony had two children (Noah and Shiloh, now 13 and 8, respectively) with whom she credits as the main motivation for moving forward. Maintaining a sense of normalcy — largely through school and sports, play dates and family trips — has played a key part in their healing process. 
Despite the trauma and pain, San Juan felt it was her duty and responsibility to fight for justice on Anthony's behalf. She was present at every one of Highley's court appearances, each day of the four-week trial and even spoke on behalf of the family to help the community understand the impact Anthony's death had.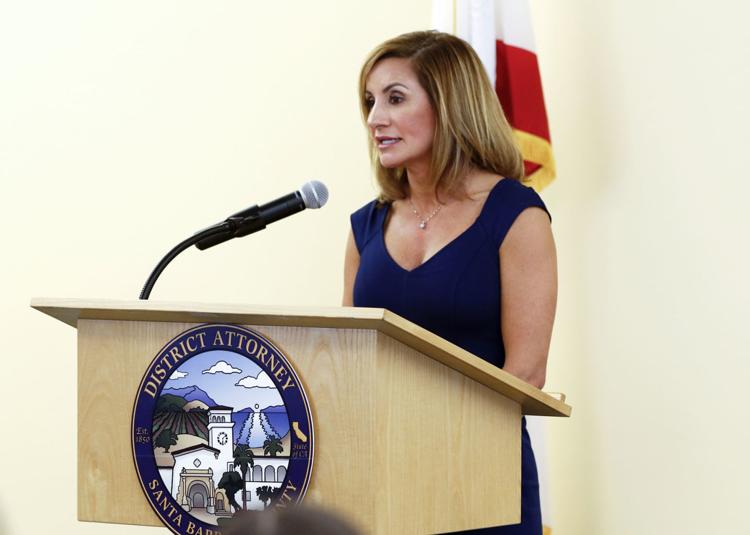 "I wanted to support the remarkable team that worked to secure the arrests and ultimately the verdict," she said. "I wanted Jonathan Highley and Mayra Perez to feel my presence each day and have a sense for the family that they so carelessly tore apart."
Though she recognizes that every situation is different and that every person addresses loss and hardships in different ways, San Juan encouraged other survivors to accept and accept the help of those willing to offer it.
"We had hundreds of visits, letters, calls, well-wishes, meals and more," she said. "It was through that support, and the support of very close family and friends, that I was able to see all of the good that existed."
Also honored during Friday's ceremony were:
Serenity Lopez, of Santa Barbara, who has managed to "reclaim her life" after learning her husband had sexually abused their daughter, Dudley said. In the aftermath of the crime and to protect her children, Lopez left her husband and lived in a shelter with her three children;
Former Lompoc Police Chief Pat Walsh for his commitment to the community of Lompoc and outstanding service to victims of crime;
Former Santa Maria Sun Editor Joe Payne for what Dudley described as "outstanding reporting on domestic violence."