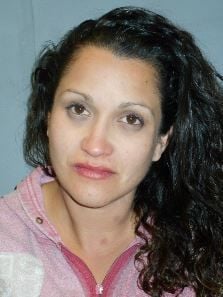 A first-degree murder charge has been filed against the Lompoc woman arrested in connection with Sunday night's fatal stabbing, the District Attorney's Office announced Thursday.
Darlene Rachelle Ybarra, 35, is charged with murder in connection with the March 24 stabbing of 55-year-old Eric Larsson, also of Lompoc. Prosecutors allege the murder was willful, deliberate and premeditated, and Ybarra faces a sentencing enhancement for personal use of a deadly weapon.
Lompoc Police officers responded around 8:50 p.m. Sunday to a report of a stabbing at a residence in the 400 block of South J Street. A male victim, later identified as Larsson, was treated at the scene by personnel from the Lompoc Fire Department and American Medical Response before being transported to the emergency room at Lompoc Valley Medical Center. He later died from his injuries.
Police identified Ybarra, who was allegedly at home during the time of the stabbing, as a potential suspect. She was later arrested after making incriminating statements during an interview with Lompoc detectives.
Ybarra did not enter a plea during her Thursday afternoon court appearance. Her arraignment was continued until April 4 at 8:30 a.m.
She is currently held in Santa Barbara County Jail with bail set at $2 million.
Mathew Burciaga covers education in Santa Maria and the surrounding area for Lee Central Coast Newspapers. Follow him on Twitter @math_burciaga
Get local news delivered to your inbox!
Subscribe to our Daily Headlines newsletter.