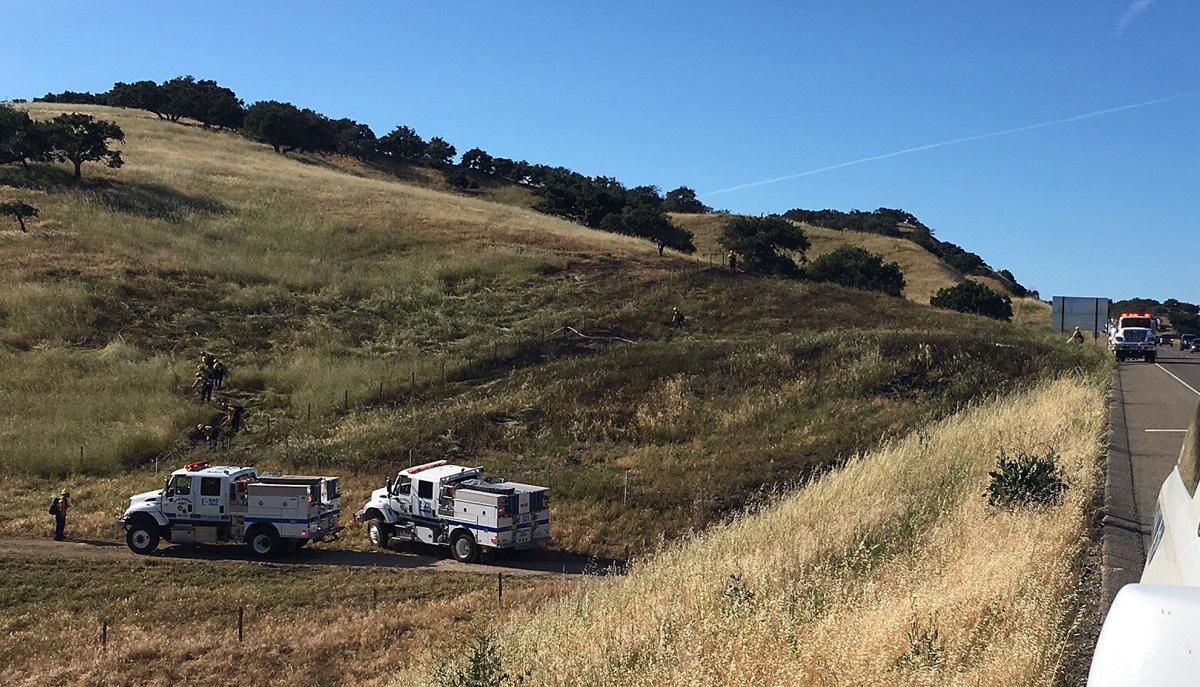 Multiple brush fires that sparked within minutes of each other just after 4 p.m. Wednesday on Highways 101 and 135 are believed to have been caused by passing vehicles, officials said Thursday afternoon.
"Investigators believe the cause of the fire was accidental," said Mike Eliason, public information officer for the Santa Barbara County Fire Department. "The fire by the 101 Highway was caused by a tire tread coming off, and parts were found at the scene."
"For [the fire] at Highway 135 and Highway 1, parts of a catalytic converter were found at the scene," Eliason added. 
One of the fires began near Highway 101 northbound in Los Alamos and a second was on Highway 135 near Solomon Grade. All blazes were contained around 5 p.m. 
You have free articles remaining.
The first fire, dubbed the "Solomon incident," was knocked down within half an hour, with the help of four engines. 
The second brush fire, dubbed "The Graciosa Incident," grew to 3 acres at a slow to moderate rate of spread, due to the wind. Crews on scene and a helicopter made water drops to help knock down the blaze. 
Another brush fire was reported just before 4:30 p.m. along northbound Highway 1 near Firefighter Road, just outside Vandenberg Air Force Base. Personnel from the base responded to help battle the blaze, and the fire was contained around 5 p.m., according to emergency radio scanner reports. 
The cause of the fire near Vandenberg was not available.
There were no injuries, and no structures were threatened, according to the County Fire Department. 
Gina Kim covers crime and courts for Santa Maria Times. Follow her on Twitter @gina_k210