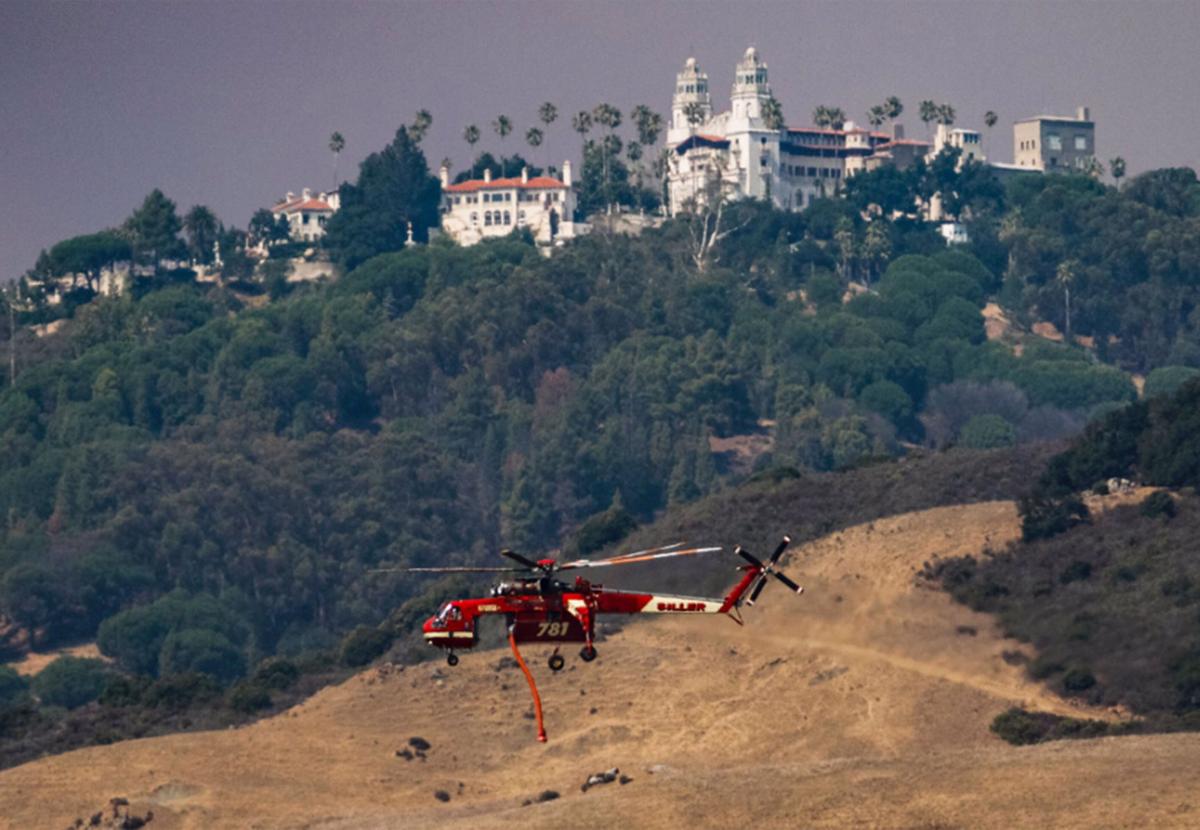 Despite the continued spread of the Chimney fire, some evacuation orders were lifted Friday in northern San Luis Obispo County.
The blaze has charred 45,008 acres and is at 47-percent containment, fire officials said Friday morning.
The evacuation order has been lifted for San Luis Obispo County, north of Lake Nacimiento, south of the San Luis Obispo/Monterey County line. This includes the communities of Christmas Cove, Oak Shore and Bee Rock. 
Evacuation warnings were lifted Thursday for north of San Simeon Creek Road; including Van Gordon Creek Road, Keystone Mine Road and Red Mountain Road. 
The evacuation order remains in effect from Bryson-Hesperia area of Monterey County. 
The road closure located at Nacimiento Lake Drive and Interlake Drive has been removed, while the road closure located at Interlake Road and Bryson Hesperia Road will remain closed. 
You have free articles remaining.
As such, Running Deer road is not open to the general public. Traffic control points are being manned by the California Highway Patrol at Interlake Road at Bryson Hesperia Road as well as Interlake Road at Lake Nacimiento. Las Tablas arm on the lake remains closed, and all boating activity is closed west of the Las Tablas arm, as well as all vessel launching west of the arm on the lake.
Members of the general public are asked to avoid the Tri-County, Cal-Shasta, Rancho Del Lago and South Shore Village area due to large numbers of fire resources in the area and to respect the private property rights of the communities. 
Total fire personnel battling the Chimney fire is at 4,028. There are 328 total fire engines, 106 fire crews, 16 helicopters, 46 dozers, 69 water tenders and seven air tankers on scene. 
County fire officials hope to have the Chimney fire contained by Aug. 29. 
From late Wednesday into early Thursday, the fire behavior was active with winds driving the fire into the northwestern region. Winds were west to northwest with temperatures in the mid-50s and higher relative humidity, which helped firefighters reinforce containment lines. Hearst Castle and the castle's infrastructure remain threatened. 
The number of structures threatened remain at 1,898. Forty-nine residences and 21 other structures have been destroyed as a result of the Chimney fire, with eight damaged. 
The cause of the fire, which began Aug. 13, still is under investigation, but county officials noted Wednesday that it was determined that the blaze was not intentionally set.
Gina Kim covers crime and courts for Santa Maria Times. Follow her on Twitter @gina_k210