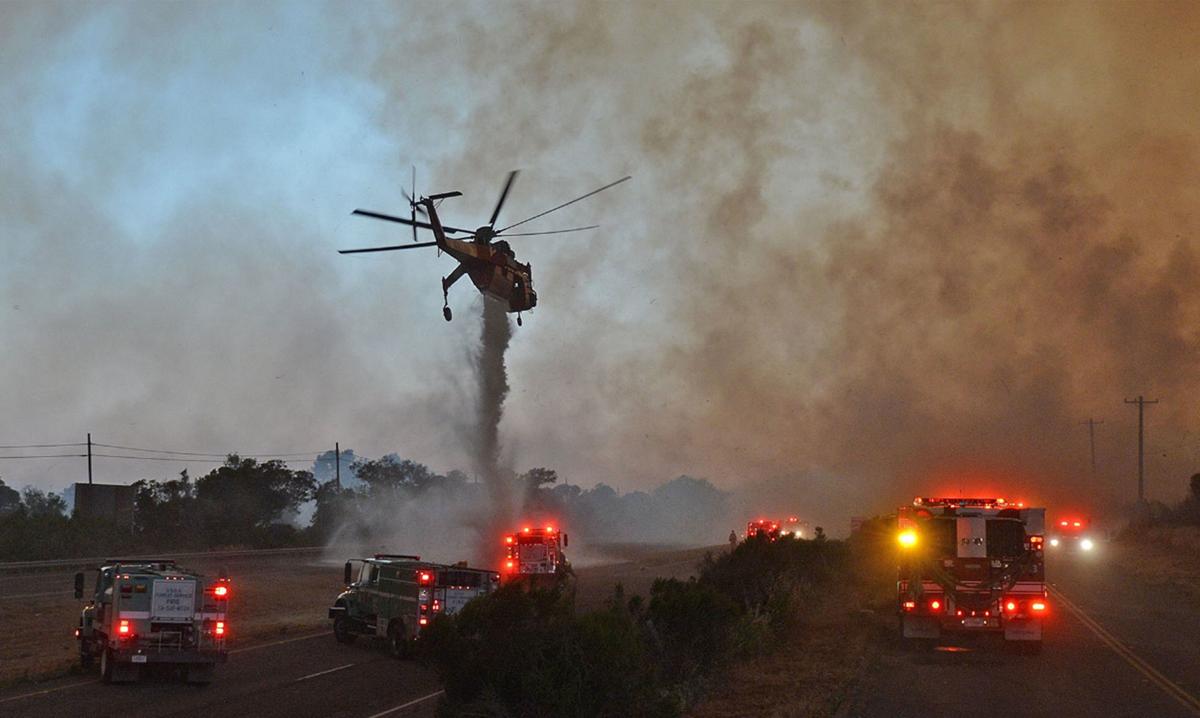 Last summer's Sherpa fire was accidentally caused by a La Scherpa Ranch resident who was trying to extinguish a burning log outdoors, according to the Santa Barbara County Fire Department. The blaze, which took over a month to extinguish, charred over 7,400 acres.
Officials said that the resident was burning a log in his indoor fireplace when the wind picked up, causing smoke to fill the residence. The resident then carried the burning log to an outside water faucet in order to extinguish the fire, dropping hot embers on the ground, which ignited the vegetation fire.
You have free articles remaining.
The Sherpa fire started shortly after 3:15 p.m. June 15, 2016, and burned over 7,400 acres before it was fully contained July 12. 
As the fire grew in size, it resulted in several evacuation orders issued for Refugio Canyon, Venadito Canyon, Las Flores Canyon, El Capitan Canyon, El Capitan State Beach, El Capitan Ranch and Canada de la Destiladera, east of the Refugio burn area up to Calle Lippizana, near the equestrian center. 
Shortly after the Sherpa fire was successfully contained, county agencies battled more fires later that summer and fall, with the Chimney fire up near Lake Nacimiento in San Luis Obispo County that broke out in mid-August and the Rey fire that followed just a few days later on Aug. 18. As the Rey fire was fully contained in mid-September, the Canyon fire exploded near Vandenberg Air Force base in Lompoc.
Gina Kim covers crime and courts for Santa Maria Times. Follow her on Twitter @gina_k210