Your daily look at late-breaking news, upcoming events and the stories that will be talked about today.
Probation Department launches new program that pays former inmates
Updated
A new program designed to provide job-related services to former inmates and keep them out of jail or prison was launched by the Santa Barbara County Probation Department last week.
The Prison to Employment program is a partnership between the Probation Department and Goodwill Industries that will provide services such as job placement and work skills to 38 individuals in the hopes it will reduce recidivism and help them become self-sufficient, according to Kim Shean, a deputy chief probation officer who oversees all adult supervision.
The program was launched on the same day the County Board of Supervisors approved a $346,848 contract with Goodwill that lasts from Oct. 6, 2020, to June, 30, 2022. Funding came in the form of a grant from the state and pays for services that include matching individuals with employers, or even providing them with food, clothes or transportation.
But what's different about this program is that it provides "subsidized employment," or will pay individuals who are transitioning back into the community.
It's the first time the county has offered such a program. There are currently no disqualifying factors, but the person must demonstrate a desire to improve, according to Shean. Once they commit, individuals will have access to resources.
"They are showing readiness to change and expressing that to us," Shean said. "We want to capitalize on when people get out of custody and want to make changes in their lives."
Shean compared it to a school work-study program and hopes employers will see the benefits of hiring former inmates, adding that it's meant to wean the individual off the system.
The program provides former inmates 170 hours of paid work experience and up to $450 in support services, according to Laura Kistner, director of workforce services for Goodwill in Ventura County.
"Most of the money is going to the participants, which is how they want it to be," Kistner said.
A similar Ventura County program, Second Chance, benefited LaToya, a 39-year-old former inmate convicted of involuntary manslaughter who received a position at Goodwill. 
LaToya, who didn't provide her last name because of her past conviction, graduated from firefighting school in Corona and served two years on an inmate crew with the Los Angeles County Fire Department in Malibu.
A retired Santa Barbara County probation officer accused of bilking his union out of several hundred thousand dollars, pleaded not guilty on M…
She planned to continue the career path and enroll in a Camarillo program following her release in 2018 but said she was told it was available only to men. Interviews landed her jobs elsewhere, although she was let go after background checks revealed her conviction.
The job at Goodwill not only gave LaToya valid work experience but confidence. She earned a forklift certification and is now a supervisor.
"The support that I've gotten here is passed down," LaToya said. "The people here helped me and pushed me to get where I need to be. Never give up."
Such programs have shown to be successful among "hard-to-employ" groups, such as ex-offenders, although they come with drawbacks, according to the Manpower Demonstration Research Corp., a New York-based nonprofit with offices in Oakland and Los Angeles.
"Evaluations of subsidized employment programs suggest that they are effective at providing jobs in the short term but are less successful at helping participants transition to unsubsidized employment," according to the MDRC's Dan Bloom, who added that ancillary benefits include reduced welfare receipt and decreased recidivism.
Retention is a key component of the program, which includes case management services that help individuals develop communication and social skills to handle everyday workplace problems, according to Shean.
Shean added this is especially crucial for younger people in the 18-25 age group who usually do not have long periods of steady employment, which also serves as an employment barrier.
The program's timing couldn't be more useful in the era of COVID-19, which has prompted the early release of thousands of inmates, according to Shean.
Since March 1, County Probation has experienced a 73% increase in early releases due to the coronavirus, accounting for an additional 72 individuals on top of the 99 the department would normally receive during this period, Shean added. 
'World changer': Solvang elementary student goes national with crayon fundraiser
Updated
Since early June, when 8-year-old Madison Wilson discovered that Crayola would debut skin tone crayon colors, she has been busy trying to fill orders. 
After enlisting her mom's help to raise money for the purchase and distribution of multicultural crayon boxes — and books — to her school and others in the Santa Ynez Valley, Madison's efforts quickly gained national attention, which enabled her to raise over $40,000 within six weeks via GoFundMe, according to a spokeswoman for the family.
Madison's mom, Vashti Wilson, said what had began as a longing to provide crayons that represent all skin colors for children to more accurately draw themselves now has become an initiative, "Madi's Treasure Box," that will so far furnish 14 national schools and a nonprofit, Children's Bureau Inc., with multicultural books and crayons — all created by Madison.
After trying unsuccessfully to purchase thousands of multicultural crayons needed to fulfill her promise to schools, according to the spokeswoman, Madison again approached her mother. This time, she wanted to create her own line of crayons.
"We call them 'World Changer' crayons because in Madison's interview with CBS Evening News, she was asked what she wants to be when she grows up," Wilson said. "Madi's response: 'a world changer.'"
Each 24-pack of Madison's crayons consists of 16 skin colors, four hair colors and four eye colors.
Andra Martinez, vice president of communications and development at Children's Bureau Inc., a nonprofit that serves underprivileged children and families, said that when children can draw themselves more accurately or read a book with characters that more closely resemble them, it offers them a sense of belonging.
"Madi's gift of crayons and books will serve as tools to help make uncomfortable conversations easier [and provide] a common denominator to promote cultural appreciation and understanding," Martinez said.
The mother/daughter duo more recently filed for nonprofit status of Madi's Treasure Box, which carries a mission to provide multicultural tools to schools across the United States for the purpose of fostering a more diverse and inclusive environment.
Madison said that her goal moving forward is to donate a box of crayons to inner-city schools with each purchase of Madi's Treasure Box crayons, which are set to be released in November.
"I think it can happen," she said. "I want to change the world one crayon at a time."
To donate to Madi's Treasure Box, visit www.MadisTreasureBox.com
Santa Barbara County Planning Commission amends Orcutt plan to connect UVP to Rodeo Drive
Updated
Amendments to the Orcutt Community Plan that will allow Union Valley Parkway to be connected to Rodeo Drive at the Elks Unocal Event Center were approved Wednesday by a unanimous vote of the Santa Barbara County Planning Commission.
Approval of the amendments marks the first step in what county staff called a "multistep, multiyear process," and a Caltrans District 5 spokeswoman said it could take three years or more to complete the necessary steps before construction could even begin.
Currently, the concept is to improve the roadway commonly called Rodeo Drive southward from Founder Avenue at the Event Center's Gate 1 past Gate 3 to near where it becomes a private road known as Morningside Drive.
The roadway would then turn eastward in a wide "S" curve to connect with Union Valley Parkway about 400 feet east of where it currently dead-ends at the Highway 101 on- and offramps.
The total distance of new and improved roadways would be about 2,500 feet.
The project is widely supported by residents in Orcutt and Santa Maria as well as Santa Maria Elks Recreation Inc. and Santa Maria Joint Union High School District trustees.
"This is a community project and it is supported by many," Laurie Tamura of Planning Concepts and a 35-year resident of Orcutt told the commission Wednesday.
Tamura said the Union Valley Parkway project has been on maps since 1963, but when the Orcutt Community Plan was completed in 1997, it was inadvertently not included.
So the plan's Transportation Element had to be amended to add the connection, and Tamura said it will also have to be added to Santa Barbara County Association of Governments' Regional Transportation Plan and Caltrans' maps.
Although Union Valley Parkway, often referred to as UVP, was connected to Highway 135 in October 2013 and its interchange at Highway 101 was opened in May 2014, there was no plan in place to connect UVP to the roadway known locally as Rodeo Drive.
But 4th District County Supervisor Peter Adam repeatedly pushed to make the connecting roadway a priority in the Planning and Development Department's long-range work plan.
Allen Bell, supervising planner for the Planning and Development Department Long Range Planning Division, said connecting UVP to Rodeo Drive would provide alternate access to the Elks Unocal Event Center and relieve congestion at the Highway 101 on- and offramps at Santa Maria Way during the annual rodeo.
It also will provide alternate access and improve safety for students who will attend the new Agricultural Education and Career Technical Education Center under construction just north of the rodeo grounds.
Gary Wuitschick, director of support services for Santa Maria Joint Union High School District, said the board of education unanimously approved a resolution supporting the project Tuesday night to improve safety and access to the center.
Wuitschick said the Agricultural Education and Career Technical Education Center is scheduled for completion by the end of this year and could be occupied as soon as January, with classes scheduled to start there in August 2021.
It's expected to serve 504 students per day, starting with 84 students resulting in 18 bus trips to and from the center, in addition to traffic from teachers, support personnel and vendors.
But students also will be driving their own cars to the center, especially in mornings and evenings as well as weekends, to care for livestock and conduct other farm activities.
"It is an educational facility, but it is also going to be a working farm," Wuitschick said
Russell Park rehabilitation project completed; opening expected in winter
Updated
Renovations to Russell Park that include a new playground, upgraded restrooms and walking paths now are complete, with a reopening planned for the winter, according to city officials. 
The renovation of the 2-acre park, located at 1000 W. Church St., began in June and also included energy-efficient lighting and upgraded landscaping with a new irrigation system. The new paths include a decomposed granite trail and concrete paths with improved accessibility, said city spokesman Mark van de Kamp.
In order to allow reseeded grass at the park to grow properly, the park will remain closed until either December or January, depending on the speed with which the grass grows, according to van de Kamp. 
"Recreation and Parks Department staffs will establish the opening day as soon as they are confident the grass can withstand foot traffic," he said. 
Funding for the project included $625,142 from the U.S. Department of Housing and Urban Development's Community Development Block Grant and $232,414 from the state's Housing-Related Parks Program.
Photos: Teens glove up, mask up, and swing away at pop-up event in Santa Maria
072920-smt-photos-sm-teen-popup-baseball-1
Updated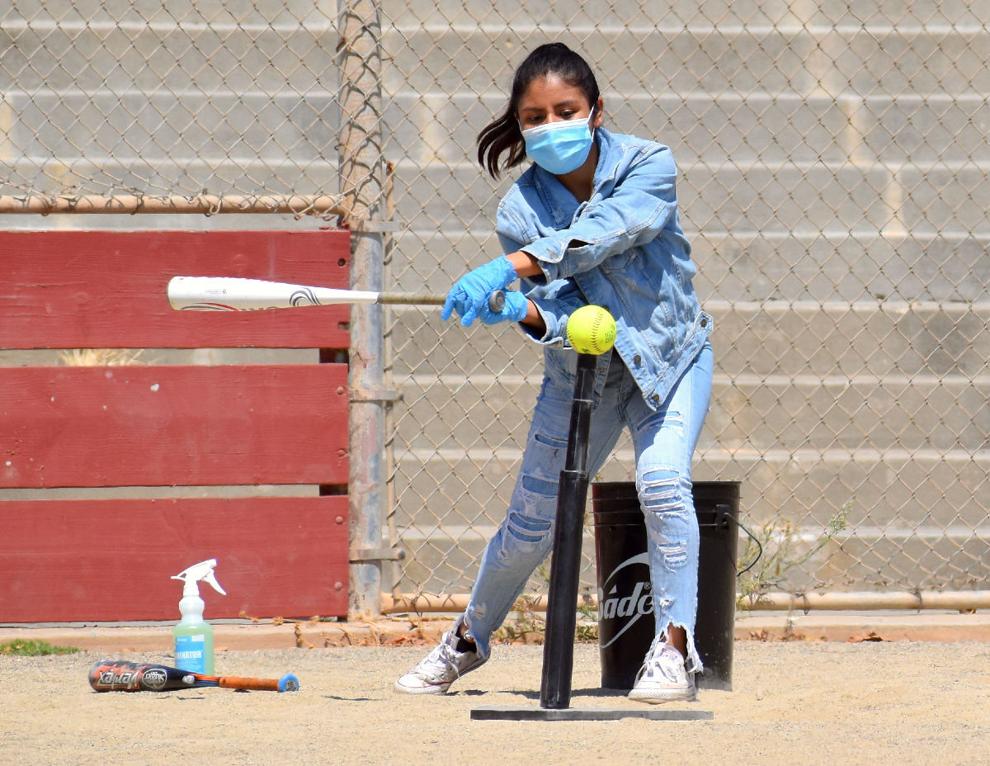 072920-smt-photos-sm-teen-popup-baseball-2
Updated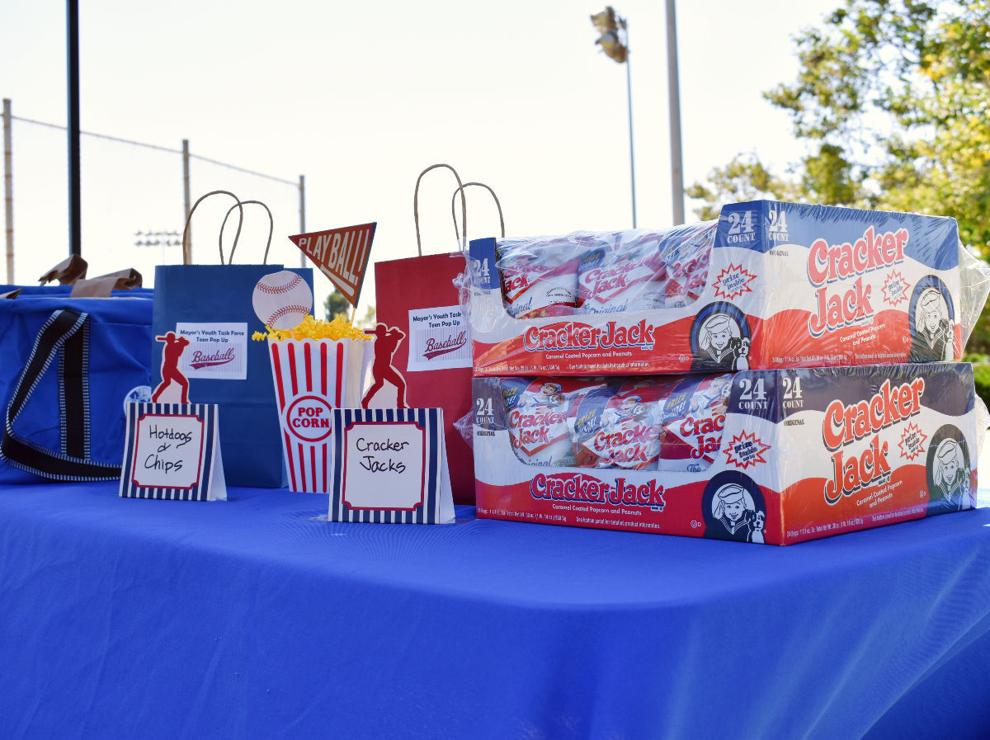 072920-smt-photos-sm-teen-popup-baseball-3
Updated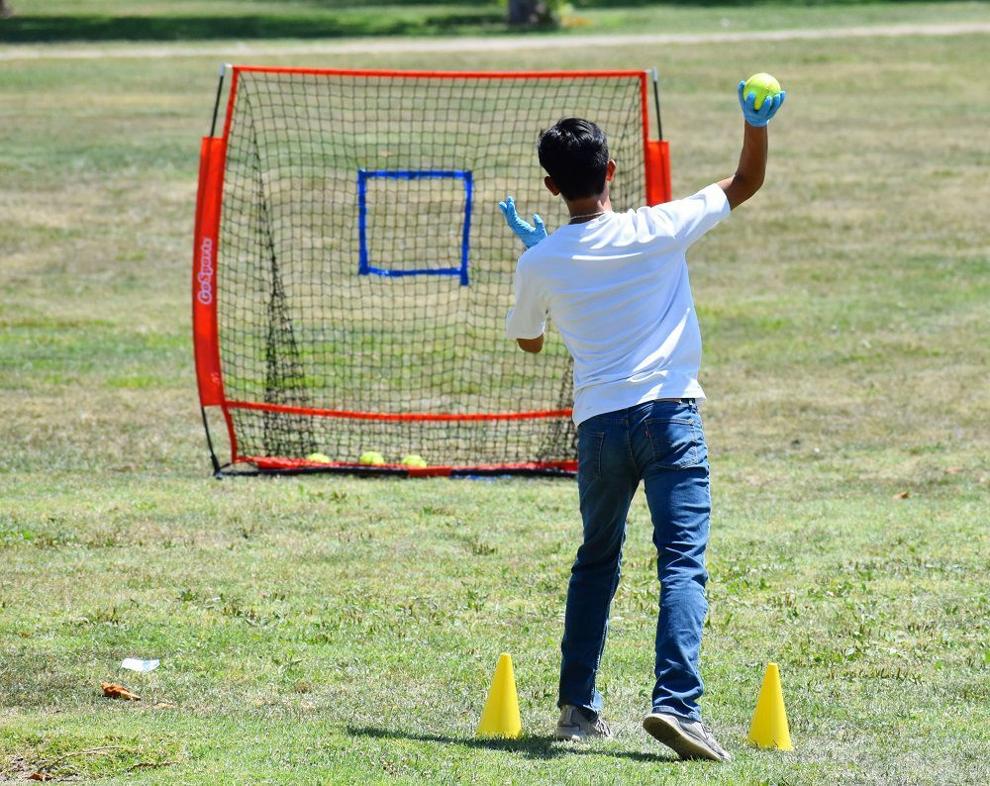 072920-smt-photos-sm-teen-popup-baseball-4
Updated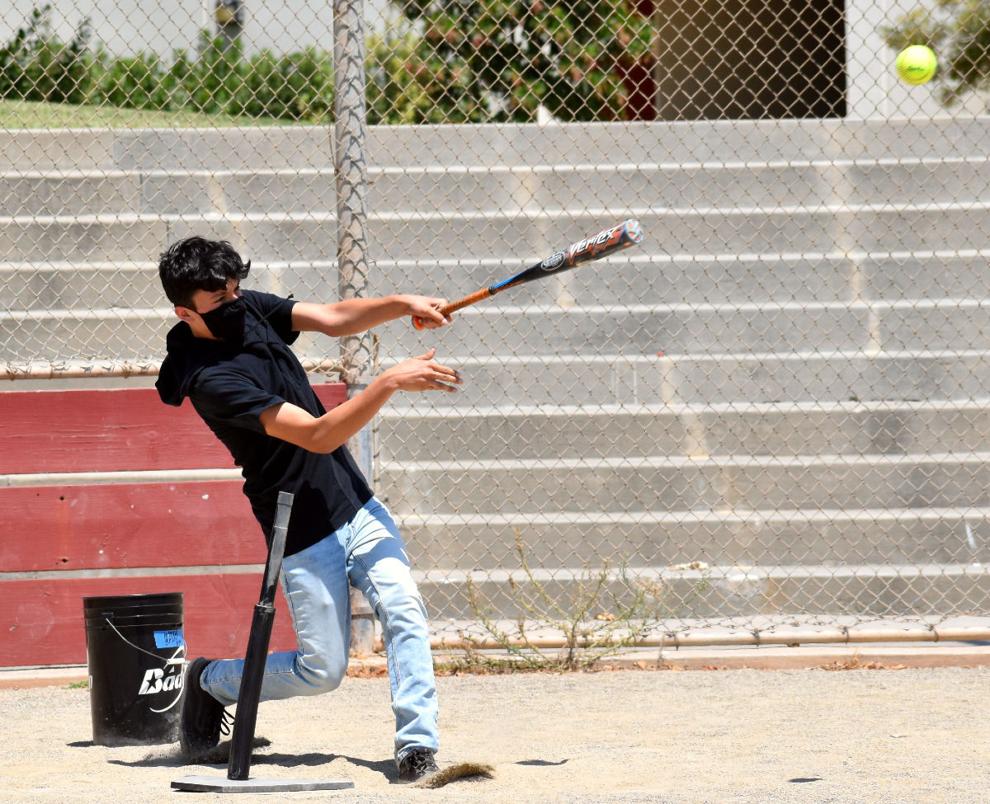 072920-smt-photos-sm-teen-popup-baseball-5
Updated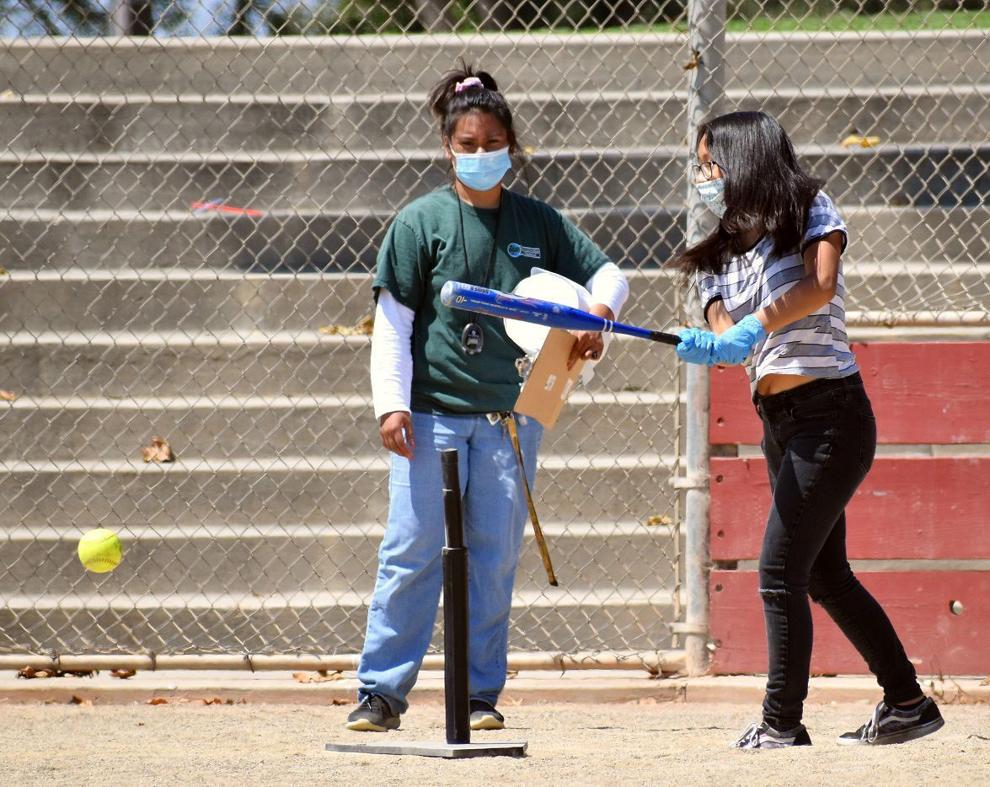 072920-smt-photos-sm-teen-popup-baseball-6
Updated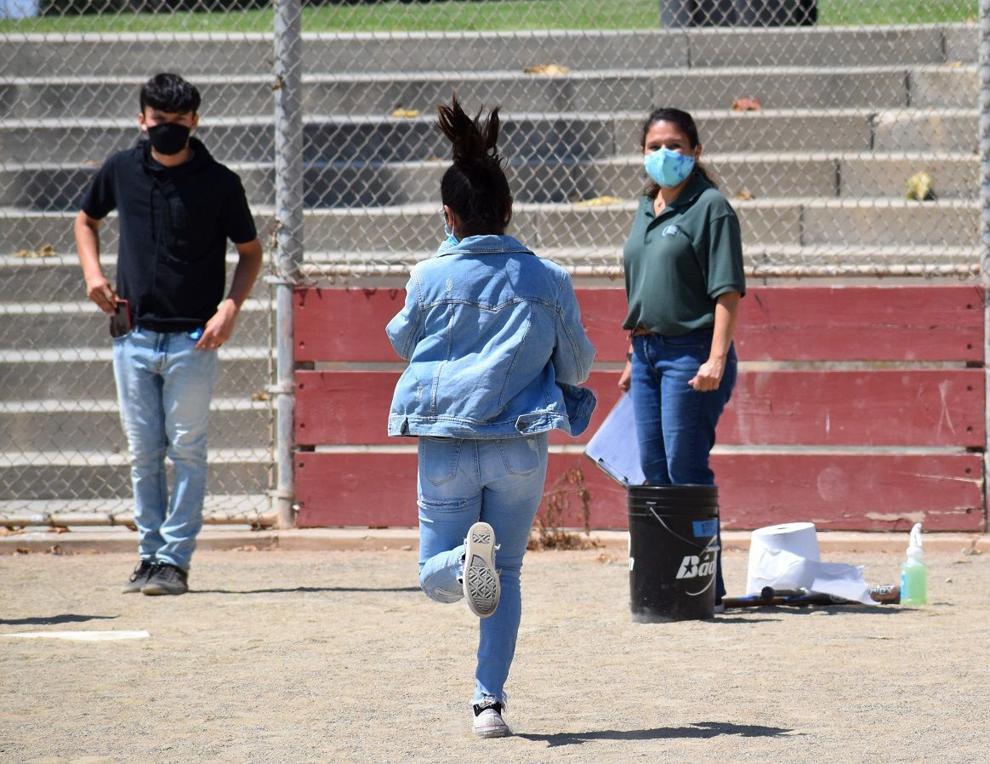 Santa Maria Teen Pop Up Events
Updated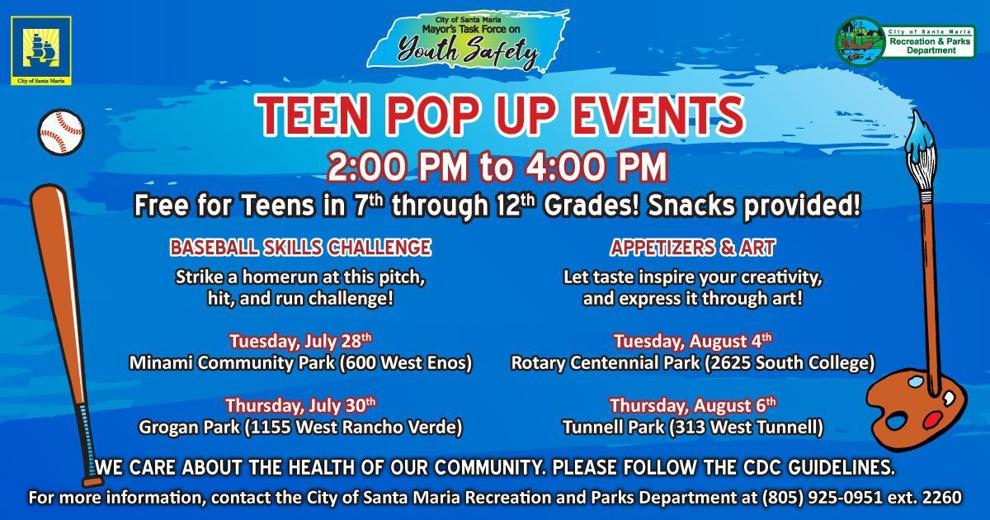 Santa Maria, Lompoc both break heat records set in 1961
Updated
Santa Maria and Lompoc both broke heat records set in 1961 on Wednesday, with the temperature at the Santa Maria Public Airport reaching 102 degrees and Lompoc Airport hitting 100.
The old records for the date were 101 for Santa Maria and 96 for Lompoc, said John Lindsey, Pacific Gas and Electric Co. meteorologist at Diablo Canyon Power Plant.
Although there are no temperature records for Santa Ynez Valley, the high there Wednesday was 100 degrees, Lindsey said.
He said Santa Maria's high temperature of 91 degrees Tuesday cooled to about 60 degrees that evening and held there until about 2 a.m. Wednesday, then climbed to 74 by 4 a.m. and hit 84 by 9 a.m.
Lindsey said equally amazing was that the low at 7:15 a.m. Wednesday in Santa Ynez Valley was 46 degrees, but just seven hours later, at 2 p.m., the temperature had jumped to 100.
Lindsey said the high temperatures are the result of northeast Santa Lucia winds.
The National Weather Service extended its heat advisory and locally elevated critical fire weather conditions through 5 p.m. Friday.
Meteorologists advised individuals to avoid strenuous outdoor activity, drink plenty of water and seek shade or air-conditioned indoor areas during peak temperatures.
Santa Barbara County confirms 19 new COVID-19 cases, 1 death; metrics meet red tier requirements
Updated
The Santa Barbara County Public Health Department confirmed an additional 19 COVID-19 cases on Wednesday along with one death as a result of the illness. 
In total, the number of confirmed cases in the county is now 9,520, with 130 cases still considered active and contagious, according to county public health data. 
The deceased individual reported Wednesday was a Santa Maria resident between the ages of 50-69 living with underlying health conditions, according to county data. The individual did not die in association with a COVID-19 outbreak at a congregate living facility. 
The death is the 117th in the county overall and the 64th in Santa Maria. 
A total of 21 individuals are hospitalized for COVID-19, including seven in the ICU, according to county data. 
In the city of Santa Maria, 45 out of 4,064 cases remain active. 
In the community of Orcutt, eight out of 347 cases remain active. Three individuals have died.
In the city of Lompoc, 15 out of 896 cases remain active. Eight individuals have died.
In the Santa Ynez Valley, which includes the areas of Solvang, Buellton, Los Olivos, Los Alamos, Santa Ynez and Ballard, 10 out of 172 cases remain active. Seven individuals have died. 
COVID-19 metrics
Santa Barbara County continues to meet metrics necessary to remain in the red tier, the current reopening phase, according to Tuesday COVID-19 data from the state.
In order to meet metrics for the upcoming orange tier, the county needs to lower its overall case positivity rate, which can be achieved partially by increasing testing. The county can advance after two weeks of meeting these metrics.
Santa Barbara County's case rate per 100,000 people as of Tuesday is 4.3, which was adjusted down to 4.2 as a result of the county's high testing rate.
The county's overall positivity rate, which measures the percentage of total tests that yield positive results, is 2.4%, and the equity metric, or the positivity rate specifically among neighborhoods in the lowest quartile of the Healthy Places Index, is 5%. 
Under the state's equity metrics requirement, counties must designate resources towards lowering COVID-19 positivity rates among their most underserved neighborhoods in order to advance between tiers.
In Santa Barbara County, the lowest quartile includes 11 neighborhoods in Santa Maria, one in Guadalupe, four in Lompoc, two in Santa Barbara and three in Isla Vista, according to county officials. 
Meanwhile, high case rates have neighboring San Luis Obispo County in danger of being moved back into the more restrictive purple tier, officials warned Wednesday. 
Recent large daily increases in cases have brought the county's case rate per 100,000 up to 7.1, violating the requirements of the red tier. However, high testing rates have brought the figure down to 6.1, keeping the county safe for the time being. 
"If we exceed a case count of 7 per 100,000 per day ... and our number gets high enough that even with our testing volume adjustment, we land on that metric, then we would revert to purple after two weeks of that situation," said Dr. Penny Borenstein, San Luis Obispo County Health Officer. 
If the county were to revert to the previous phase, business sectors including theaters, gyms, restaurants and tattoo parlors would have to cease indoor operations once more. 
"What we want is for everyone to do their part with all the protection measures that will allow us to drive our number down," Borenstein said. 
After seven months, Orcutt Branch Library will reopen Monday
Updated
Following seven months of closure with services mostly limited to online, community members once again will be able to browse books on the shelves of the Orcutt Branch Library when it reopens Monday. 
The Orcutt branch will be the first of the five Santa Maria Public Library locations to reopen, with the library's new mobile library service, the Bookmobile, also starting service next week.
The Orcutt branch will be open for grab-and-go services, with visitors required to wear masks, maintain social distancing and limit their visit to 20 minutes, library officials said. 
"It'll be grab and go, so they'll be able to browse and then have to head out after 20 minutes," said librarian Joanne Britton. "We're just excited to be able to get open again. It's gonna be great to let people back in."
While reopening plans were approved by the city for the Orcutt branch, the Santa Maria main library and its branches in Guadalupe, Los Alamos and Cuyama will remain closed except for curbside pickup service for the time being, city spokesman Mark van de Kamp said. 
Per state guidelines for the red tier, Santa Barbara County's current reopening phase, libraries are permitted to operate indoors at 50% capacity. However, Britton said the Orcutt branch will start out at 25%, allowing 12 people inside at a time. 
For the Bookmobile, which brings mobile library services to underserved areas of Santa Maria, one person will be allowed inside at a time for a 10-minute period, Britton said. 
Sneeze guards also have been installed at both sites to separate visitors from library staff, and regular sanitation of high-touch surfaces such as computers will be in place. 
Although libraries in Santa Barbara County were permitted to reopen at limited capacity in late August, frequently-changing COVID-19 guidelines and delays on safety supplies such as sneeze guards delayed the process, van de Kamp said.
Across the five branch locations, eight of the 22 limited-service library staff who were furloughed in March have been brought back on city payroll to staff services like the curbside pickup, according to van de Kamp. 
The Orcutt Branch Library is located at 175 S. Broadway and will be open from 1 to 5 p.m. Monday through Friday and from 10 a.m. to 2 p.m. Saturday, starting next week. 
Fitness facilities at Abel Maldonado center to reopen Nov. 2
Updated
The city of Santa Maria is planning to reopen fitness facilities at Abel Maldonado Community Youth Center to the public on Nov. 2, with modifications, according to city officials. 
In order to provide more space for social distancing, the fitness equipment will be moved into the building's larger events center, and patrons will be required to reserve a spot beforehand for $5, said city spokesman Mark van de Kamp. 
"We want to get our facilities reopened in a safe and orderly manner," city Recreation Services Manager Dennis Smitherman said. "This move will provide opportunities for many of our longtime patrons to get back to their fitness routines."
The center, located at 600 S. McClelland St., has been closed to the public since the initial COVID-19 shutdown in mid-March, along with the majority of regular recreation programs.
In the meantime, the Santa Maria Recreation and Parks Department has continued to provide COVID-safe activities in the form of virtual and drive-through events, take-home activities for families and socially distanced outdoor youth sports programs. 
Reservation information will be available on the Recreation and Parks Department webpage at cityofsantamaria.org/city-government/departments/recreation-and-parks.
For more information, contact the Recreation and Parks administrative office at 805-925-0951, ext. 2260.
Photos: First day of free flu shot clinic at Allan Hancock College
101320-smt-photos-AHC-Flu-Shot-4
Updated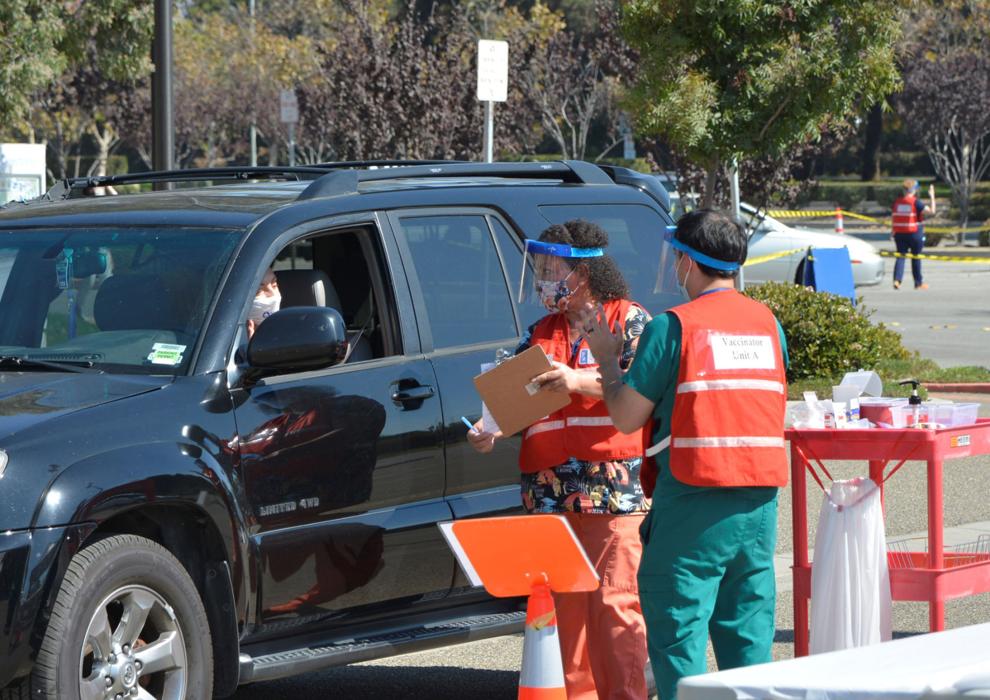 101320-smt-photos-AHC-Flu-Shot-2
Updated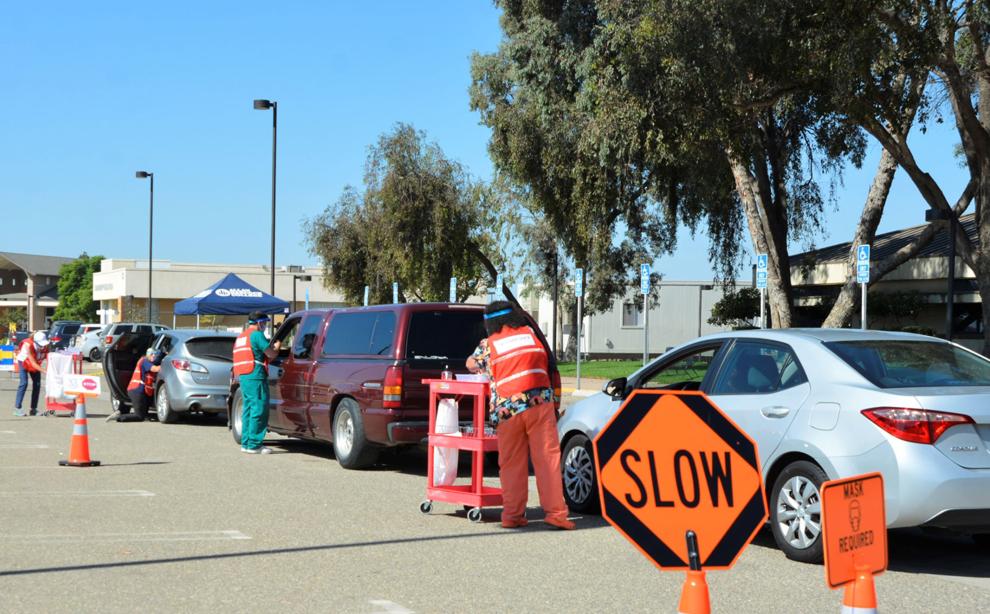 101320-smt-photos-AHC-Flu-Shot-3
Updated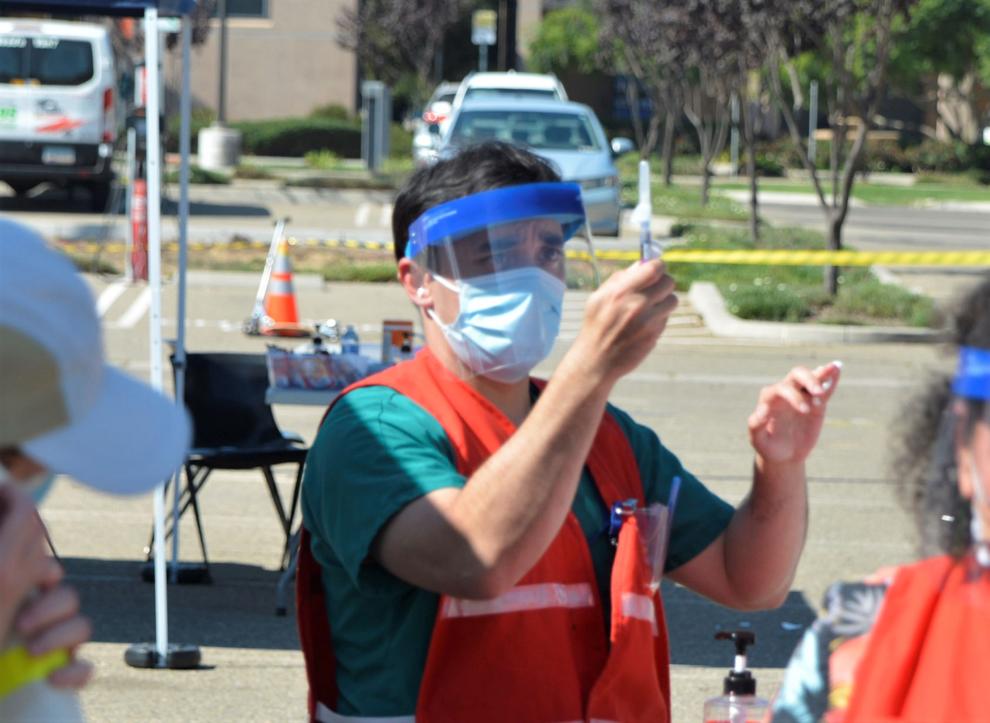 101320-smt-photos-AHC-Flu-Shot-5
Updated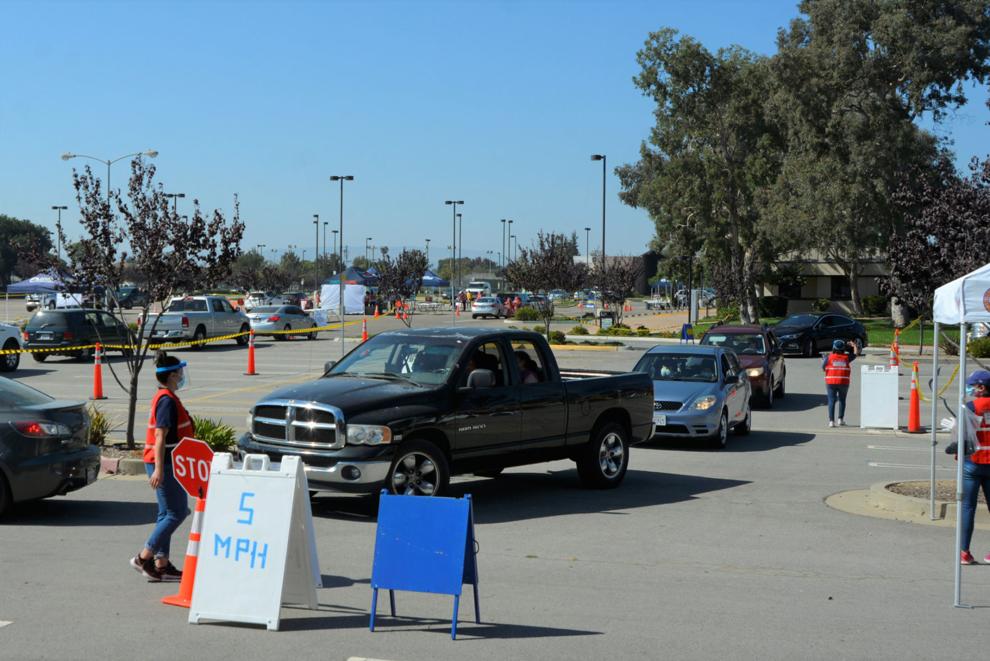 101320-smt-photos-AHC-Flu-Shot-6
Updated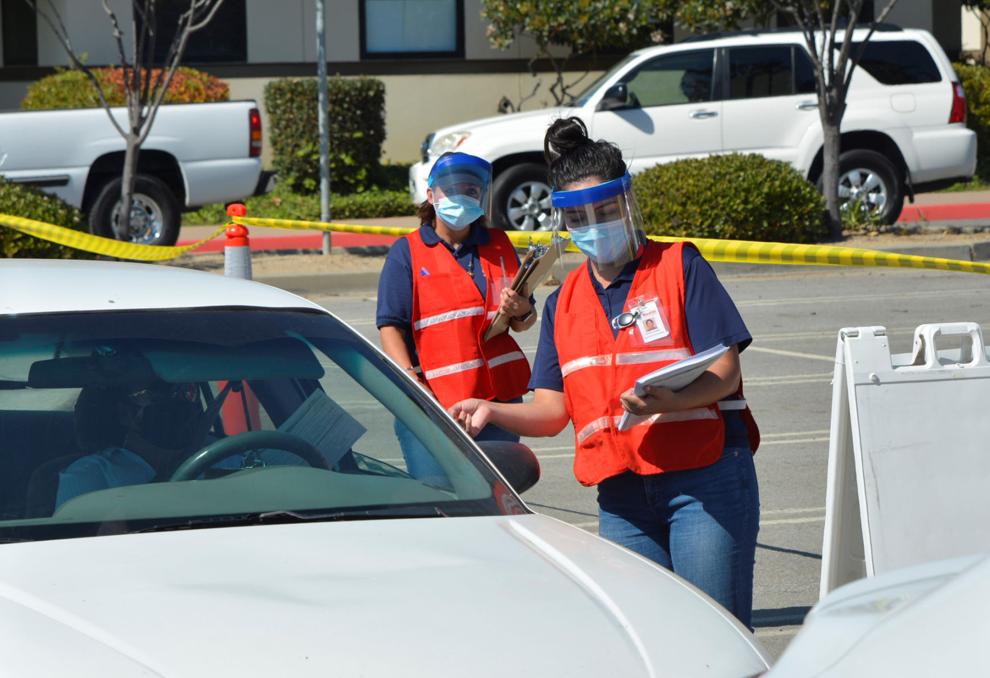 101320-smt-photos-AHC-Flu-Shot-1
Updated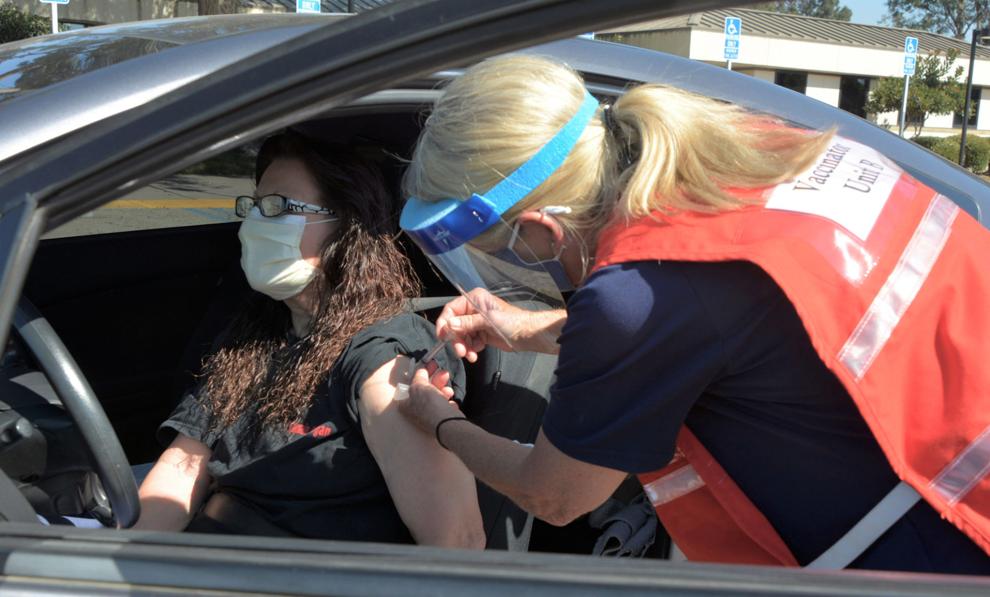 Congressman Salud Carbajal says he's recovering from 'mild' COVID-19 symptoms
Updated
Congressman Salud Carbajal, D-Santa Barbara, said Wednesday he's recovering from the COVID-19 he was diagnosed with last week and expects to soon complete his quarantine and isolation.
"For the most part, my symptoms have been mild — I've had fatigue, body aches, fever, loss of appetite and chills," Carbajal said. "Oftentimes, the symptoms would come and go.
"For the most part, they've dissipated, and the doctor's told me that as soon as they completely dissipate I should be able to complete my quarantine and isolation," he added.
Carbajal said he's lost weight as a result of not having any appetite.
"I'm lucky I've had more mild symptoms, but others have had real challenges with this virus," he said, advising constituents to make sure they are social distancing and wearing a face mask.
Carbajal is facing a challenge from Republican Andy Caldwell of Santa Maria for his 24th Congressional District seat, and both are slated to respond to questions about the issues in a virtual forum, prompted by Carbajal's COVID-19 diagnosis, to be presented by KEYT-TV at 4 p.m. Saturday.
Solving the farm labor shortage, bringing in renewable energy projects that provide jobs and creating more affordable housing are among the Central Coast issues Salud Carbajal plans to focus on if he's re-elected to the 24th Congressional District seat in the Nov. 3 general election.
Editor's note: This is one in a series of two profiles on the candidates running for the 24th Congressional District seat in the Nov. 3 election. 
Fall gardening kits offered through Saturday at Santa Maria Public Library
Updated
Fall gardening kit complete with pots, seeds, plant markers and soil are available for pickup at the Santa Maria Public Library from now until Saturday, according to city spokesman Mark van de Kamp.
The kits are available for pickup during regular curbside service hours at the Santa Maria main branch, from 10:30 a.m. to 5:30 p.m. on weekdays and from 10 a.m. to 2 p.m. on Saturdays. 
To register for a kit, visit the events calendar at cityofsantamaria.org/city-government/departments/library. Kits are in limited supply and those interested may be placed on a waiting list. 
The Santa Maria Public Library's main branch is located at 421 S. McClelland St. and is open only for curbside pickup of materials reserved through the Black Gold system.
For more information, call the Santa Maria Public Library at 805-925-0994. 
Photos: Succulent Saturday at the Santa Maria Public Library
Elaine Revelle: Family fun with Halloween pumpkin bars
Updated
Do you know what time of the year it is?
Do you realize we are nearly a month into fall and it's still in the 90s?
Is anyone besides me ready for the frost to be on the pumpkin?
Here we are, a month past Labor Day and still wearing our summer whites (metaphorically, that is).
If the weatherman is right and they do seem to be more accurate these days, we should drop around 12 degrees in the next week. We'll see.
Meanwhile, my mental clock is resetting and getting ready for Halloween.
As everything has been, this year will be different. For one thing, it won't be a battle to get the kids into masks.
Maybe the streets won't be as full of trick-or-treaters this year, but that's no reason not to have fun.
I'm calling for some homemade Halloween fun.
Got a special family treat? Craft? Activity? Please share.
Centuries ago (when I was a kid) there was no such thing as a store-bought costume. It was a family activity. Old jeans, scroungy vest, plaid shirt, cowboy hat and cap pistol for a cowboy. Sheet with eyeholes, a ghost. Boys liked to be tramps. Many a little lad would wander around with a candy cigarette or bubble gum cigar in his bewhiskered mouth.
Long skirt, loose blouse, head scarf, bracelets and lots of bead necklaces transformed many a girl into a Gypsy. That was always one of my favorites; I got to wear lipstick for that one. Lots of girls were brides, too. My, how times have changed.
I made my girls' costumes. Wendy was the inventive one. Everything from flower to harem girl. My favorite was the year I took an old bathrobe, cut it in half (front and back) and stitched it onto an old floor-length formal. We put half her hair in curlers; makeup, fancy hairdo on the dressy side. She wore one high-heeled shoe paired with a slipper. It was a riot. We had a limping (one high heel, remember), sleepyhead when you saw her from one side and a glamor girl on the other.
Tina, on the other hand, was easy. After the year she, too, was a flower it was nothing but cats, gray ones. We went through all sizes of gray sweats, sleepers, leotards, etc.
I made a wired tail, put ears on a headband and she, literally, wore them out! Year after year, we'd shop for new gray clothes, drag out the ears and tail, eyebrow pencil for whiskers and cat's eyes. Then, off she'd go, happy as a cat with cream, so to speak.
I miss those days. Half the fun of giving out candy was the "what/who are you?" guessing game.
But back to the kitchen.
To kick things off here's an old favorite, my mother's quick and easy, pantry ingredient staple, pumpkin bars.
Don't forget, please share a family favorite treat or activity. Let's make Halloween a family happening.
PUMPKIN BARS
1 15 ounce canned (2 cups fresh) pumpkin pulp
1 12 ounce can evaporated milk
2/3 cup brown sugar
2 tablespoons white sugar
3 eggs, well beaten
1 teaspoon ground cinnamon
1/2 teaspoon ground ginger
1 teaspoon vanilla
1 box yellow cake mix*
1-1/2 cubes butter
1 cup chopped chopped walnuts
Using a large bowl, mix pumpkin, evaporated milk, both sugars, eggs, spices and vanilla until well blended. Pour mixture into a greased 9-by-13 inch baking dish and sprinkle cake mix evenly over top. Cut butter into small squares, scatter over cake mix, covering as completely as possible. Sprinkle nuts over top and bake in a 325 degree oven. Check for doneness after 60 minutes. If a toothpick inserted into center comes out clean, remove from oven. If not, bake for another 5 minutes and check again. (Better if not overcooked.) Cool completely and cut into bars.
*Don't use "butter" recipe.
Today in History: Martin Luther King Jr. named winner of the Nobel Peace Prize
Updated
Today is Wednesday, Oct. 14, the 288th day of 2020. There are 78 days left in the year.
Highlight in History:
On Oct. 14, 1964, civil rights leader Martin Luther King Jr. was named winner of the Nobel Peace Prize.
On this date:
In 1890, Dwight D. Eisenhower, 34th president of the United States, was born in Denison, Texas.
In 1933, Nazi Germany announced it was withdrawing from the League of Nations.
In 1939, a German U-boat torpedoed and sank the HMS Royal Oak, a British battleship anchored at Scapa Flow in Scotland's Orkney Islands; 833 of the more than 1,200 men aboard were killed.
In 1944, German Field Marshal Erwin Rommel took his own life rather than face trial and certain execution for allegedly conspiring against Adolf Hitler.
In 1947, U.S. Air Force Capt. Charles E. ("Chuck") Yeager (YAY'-gur) became the first test pilot to break the sound barrier as he flew the experimental Bell XS-1 (later X-1) rocket plane over Muroc Dry Lake in California.
In 1960, the idea of a Peace Corps was suggested by Democratic presidential candidate John F. Kennedy to an audience of students at the University of Michigan in Ann Arbor.
In 1964, Soviet leader Nikita S. Khrushchev was toppled from power; he was succeeded by Leonid Brezhnev as First Secretary and by Alexei Kosygin as Premier.
In 1968, the first successful live telecast from a manned U.S. spacecraft was transmitted from Apollo 7.
In 1981, the new president of Egypt, Hosni Mubarak (HOHS'-nee moo-BAH'-rahk), was sworn in to succeed the assassinated Anwar Sadat. Mubarak pledged loyalty to Sadat's policies.
In 2001, as U.S. jets opened a second week of raids in Afghanistan, President George W. Bush sternly rejected a Taliban offer to discuss handing over Osama bin Laden to a third country.
In 2014, a second nurse at Texas Health Presbyterian Hospital Dallas came down with Ebola after contracting it from a dying patient. (The nurse, Amber Joy Vinson, was later declared free of the disease.)
In 2017, a truck bombing in Somalia's capital killed more than 500 people in one of the world's deadliest attacks in years; officials blamed the attack on the extremist group al-Shabab and said it was meant to target Mogadishu's international airport, but the bomb detonated in a crowded street after soldiers opened fire. 
Ten years ago: Chile's 33 rescued miners posed with President Sebastian Pinera and were examined by doctors a day after they were freed from their underground prison. 
Five years ago: Hundreds of soldiers fanned out in cities across Israel and authorities erected concrete barriers outside some Arab neighborhoods of east Jerusalem in a stepped-up effort to counter a monthlong wave of Palestinian violence. 
One year ago: Two researchers from MIT and one from Harvard won the Nobel Prize in economics for research into what works and what doesn't in the fight to reduce global poverty. 
Today's Birthdays: Classical pianist Gary Graffman is 92. Movie director Carroll Ballard is 83. Country singer Melba Montgomery is 83. Actor Steve Coogan is 55. Singer Karyn White is 55. Actor Edward Kerr is 54. Actor Jon Seda is 50. Country musician Doug Virden is 50. Country singer Natalie Maines (The Chicks) is 46. 
Foodbank Emergency Food distribution sites for northern Santa Barbara County
Updated
When COVID-19 safety measures took effect, the Foodbank of Santa Barbara County initiated the SAFE (Safe Access to Food For Everyone), Food Net and the SAFE home delivery program for seniors. Seniors can dial 211 for home delivery. For more information, visit foodbanksbc.org
A list of northern Santa Barbara County and San Luis Obispo County distribution sites is provided.
Buellton
Buellton Senior Center, 164 W. Highway 246 (behind post office); Monday through Friday from 9 a.m. to 3 p.m.; Walk-in and deliveries for seniors available by calling 805-688-4571
Solvang and Santa Ynez
People Helping People, Old Mission Santa Inés; Every Thursday from 12 to 4 p.m., Walk-In (All PHP distributions at this location)
Bethania Lutheran Church, 603 Atterdag Road; Tuesdays from 5:15 to 6:45 p.m.; Drive-Thru and Walk-In
Golden Inn Village Family, 890 Refugio Road; Fourth Monday each month, from 2:30 to 4 p.m.; Walk-In
Los Alamos
Los Alamos Senior Center, 690 Bell St.; Every Saturday from 10 to 11:30 a.m.; Walk-In only
Los Alamos Senior Center, 690 Bell St.; Second Wednesday at 3 p.m. (Produce Only)
People Helping People (S), 260 Gonzales Drive; Every other Thursday from 10 to 11 a.m.; Walk-In
Lompoc
FSA Dorothy Jackson Resource Center, 646 N.H Street; Every Friday 10 a.m. to 12 p.m.; Walk-In
Catholic Charities, 352 N. 2nd Street; Monday through Friday, 10 to 11:45 a.m. and 12:30 to 2 p.m.; Walk-In
Lompoc High School, 515 W. College Ave; Last Saturday each month, 8:30 a.m.; Drive-thru
Santa Rita Village, 926 W. Apricot Avenue; Fourth Wednesday each month; 10:30 a.m.
New Cuyama
Cuyama Family Resource Center (S), 4689 Highway 166; Third Wednesday at 12 p.m.; Walk-In
Guadalupe
Guadalupe Senior Center, 4545 10th St.; Thursdays, 11:30 a.m. to 2 p.m.; Walk-In
Family Service Center, 4981 11th St.; Last Thursday of month at 12 p.m.; Walk-In
Beatitude House, 267 Campodonico Ave.; Tuesdays from 11:30 a.m. to 12:45 p.m.; Walk-In
Ranch Acres, 1050 Escalante Drive; Fourth Tuesday at 3 p.m.; Walk-In
Nipomo
Nipomo Food Basket, 197 W. Teft St.; Monday, Tuesday, Thursday, 10 a.m. to 1 p.m.; Walk-In
Santa Maria
Allan Hancock College, 800 S. College Dr.; Tuesday and Thursday at 11 a.m.; Drive-Thru and Walk-In
Orcutt Presbyterian Church, 993 Patterson Road; Fridays from 2 to 4 p.m.; Drive-Thru
Catholic Charities, 607 W. Main St.; Tuesday and Friday, 12 to 2 p.m.; Walk-In
Oasis Orcutt Senior Center, 420 Soares Ave.; Third Thursday each month from 9:30 a.m. to 11: a.m.
St. John Neumann Church, 966 W. Orchard St.; Second Wednesday from 9 to 10 a.m.; Walk-In
Coast Valley Worship Center, 2548 S. Broadway; Tuesdays from 10 to 11 a.m.; Walk-In
Angel Food/Pacific Christian, 1217D S. Blosser Road; Saturdays from 9 a.m. to 12 p.m.; Drive-Thru
Salvation Army, 200 W. Cook Ave.; Monday, Wednesday, Friday from 9 a.m. to 4 p.m.; Walk-In
Evans Park, 200 W. Williams Street; Third Friday from 1 to 3 p.m.; Walk-In and Drive-Thru
Rancho Hermosa, 235 E. Inger; First Friday at 3 p.m.; Walk-In
San Luis Obispo
St. Patrick's Church, 501 Fair Oaks; Tuesday through Thursday from 4 to 5 p.m.; Drive-Thru