On a night in which Lucy Thoms-Harrington was presented with one of the Lompoc Valley's top honors, the longtime community volunteer used her time in the spotlight to do more of what helped get her there in the first place: Advocate on behalf of the city's youth.
Thoms-Harrington was announced as the 2019 Lompoc Valley woman of the year on Wednesday night during a banquet put on by the Lompoc Valley Chamber of Commerce. The ceremony, held at the Dick DeWees Community and Senior Center, also included honors for Don Ramirez, who was chosen as the man of the year; Tina Mercer, who was named the Chamber's volunteer of the year; and South Side Coffee Co., which was presented with the Chamber's Small Business Excellence Award.
Perhaps no recipient was as emotional as Thoms-Harrington, who fought back tears after her name was called and struggled at times to keep her voice from cracking as she thanked the many "heroes" whom she said make Lompoc the community it is. Still, it didn't take long for her to turn her attention to the ballroom's packed audience and issue a challenge of her own.
"If you're happy for Lompoc, I am, too, but I think we can do better for our youth and I think we can do better for our town," she said.
"If you like what you see and you think we can do better," she added, "it's up to all of us to call [the mayor and City Council members] and tell them … 'We can do better. We need to do better. And we will do better. Put the revenue in the right spot, value safety and give our youth a positive trajectory in our community.'"
Thoms-Harrington, who was also a nominee for the 2018 Valley of Flowers Peace Prize, received a rousing round of applause for her call to action during an event that featured standing ovations for each of the honorees.
Thoms-Harrington, Ramirez, Mercer and Stacy Lowthorp, a co-owner of South Side Coffee Co., were each presented with certificates from Lompoc Mayor Jenelle Osborne and Congressman Salud Carbajal, who attended the event after participating in a veterans breakfast Wednesday morning at the Lompoc Veterans Memorial Building. They were each also presented with recognitions from representatives of Assemblyman Jordan Cunningham and County Supervisor Peter Adam.
The Man of the Year Award marked the near-end of a long day for Ramirez, who helped organize the aforementioned veterans breakfast and was lauded for his many contributions to the community. Among Ramirez's highlighted efforts was his volunteer work with the American Legion and the city's Fallen Warriors and Vietnam memorials, his service on various veterans committees and projects, and his exhaustive volunteer work to help renovate the Vets Building, which recently had its kitchen dedicated in Ramirez's honor.
Ramirez, who was introduced by longtime friend and 1997 Lompoc Valley woman of the year, Alice Milligan, said he was proud to do his part.
You have free articles remaining.
"I've enjoyed it," he said.
The Lompoc City Council agreed Tuesday to have staff explore the formation of a nonprofit organization to help fund city projects, and the governing body also approved a change to the city's code-enforcement complaint process that will strip away anonymity for certain complainants.
He then made a pitch for the community to utilize the new-look Vets Building, which he described as one of the most beautiful county buildings in the area.
"If you have a function, please keep us in mind," he said. "Come see us and see what we can do for you."
Thoms-Harrington, who was introduced by 2018 woman of the year, Ann McCarty, was recognized for her decades of involvement with various organizations, including the Lompoc Family YMCA, the Lompoc High School STARS Academy, the local chapter of the American Association of University Women, the Santa Barbara County Veterans Stand Down event, the United Boys and Girls Club, the Lompoc Community Education Foundation, and the North County Rape Crisis and Child Protection Center.
McCarty said that multiple nomination letters compared Thoms-Harrington's energy level to that of the Energizer Bunny, and McCarty concluded her introduction by reading a brief passage from a nomination letter that she said she felt perfectly described Thoms-Harrington.
"She is an incredible champion for youth and families in the Lompoc community," McCarty said.
All of the speakers at the reception professed their affections for the Lompoc Valley, with Lowthorp stating outright: "I love Lompoc."
New Lompoc Chamber Chair Jeremy Ball, who took the reins from outgoing Chair Michael Carroll to start the ceremony, encouraged everyone in attendance to do their part to try to limit negativity toward the city.
"Instead of us getting used to saying Lompoc can't … let's celebrate the things we have," he said.
082119 Lompoc Chamber Awards 03.jpg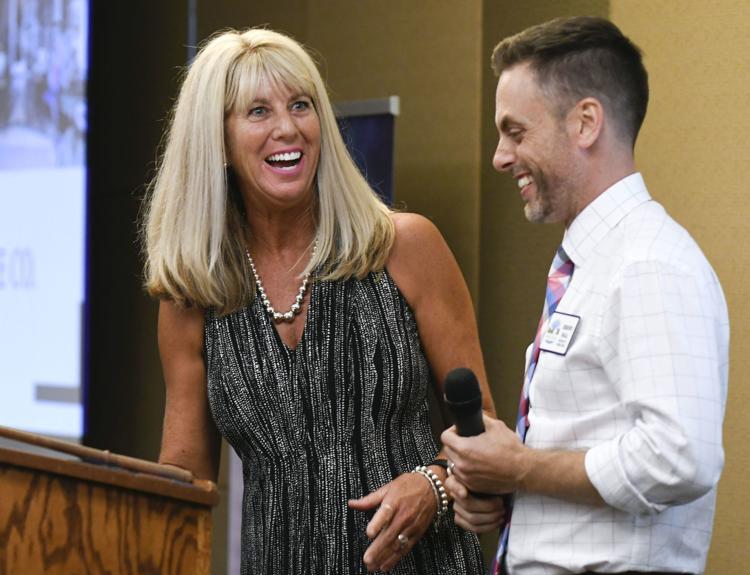 082119 Lompoc Chamber Awards 04.jpg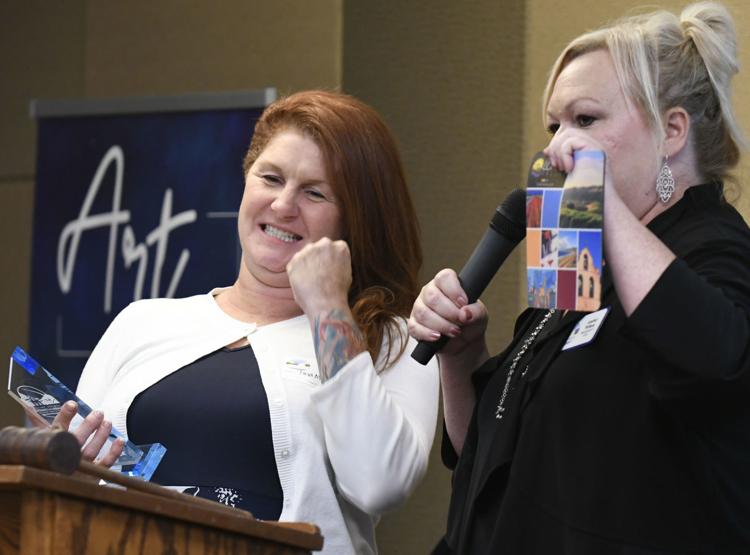 082119 Lompoc Chamber Awards 01.jpg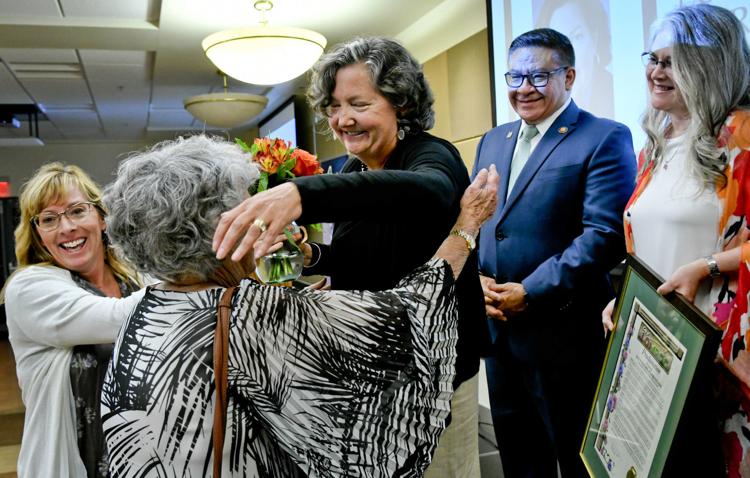 082119 Lompoc Chamber Awards 02.jpg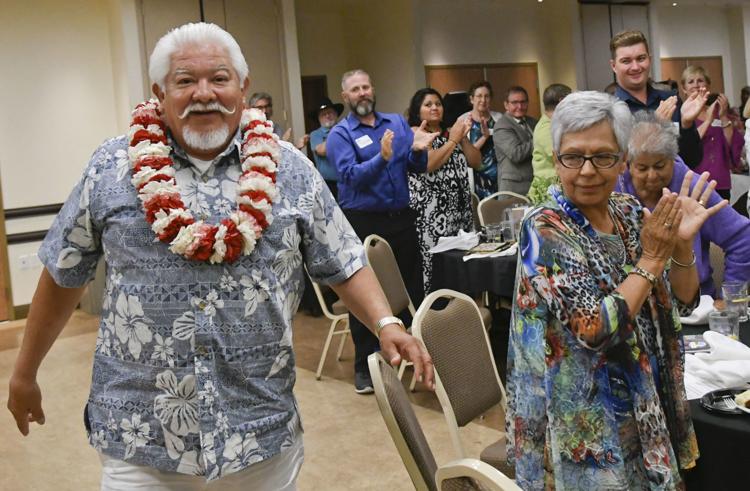 082119 Lompoc Chamber Awards 05.jpg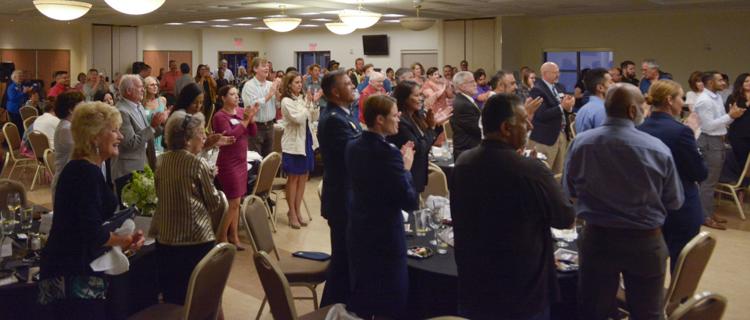 082119 Lompoc Chamber Awards 06.jpg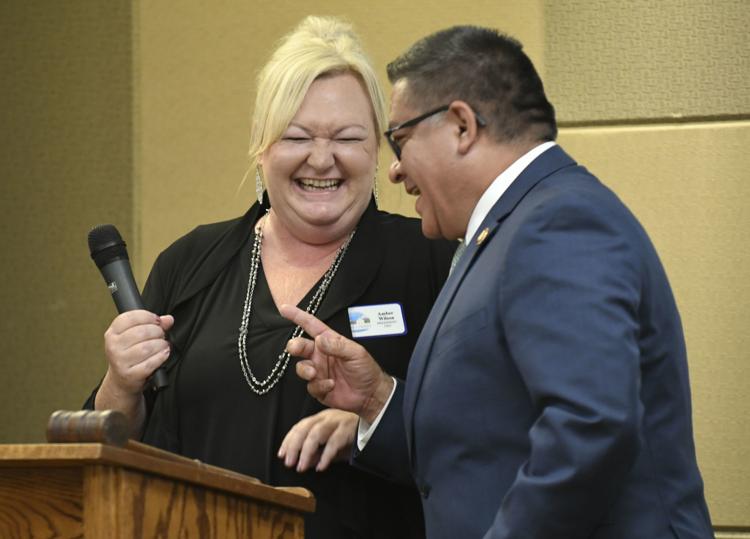 082119 Lompoc Chamber Awards 07.jpg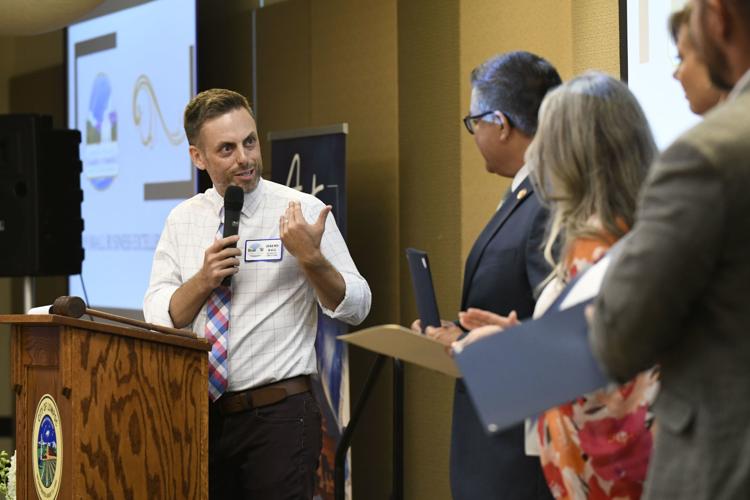 082119 Lompoc Chamber Awards 08.jpg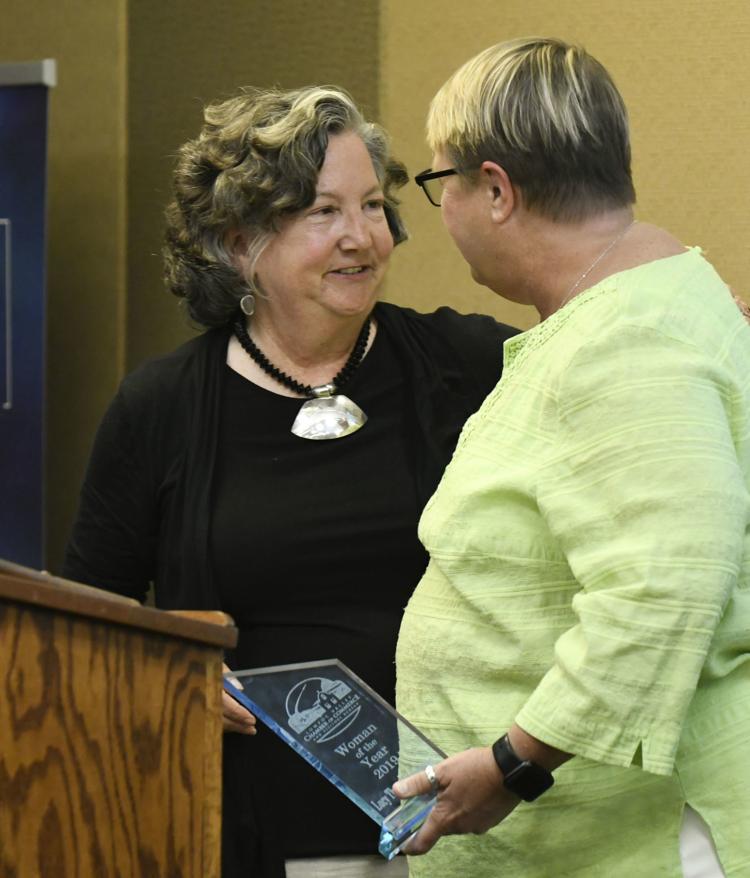 082119 Lompoc Chamber Awards 09.jpg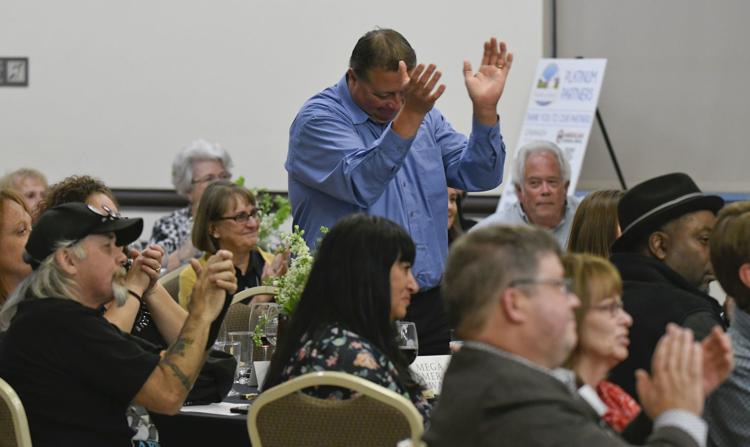 082119 Lompoc Chamber Awards 10.jpg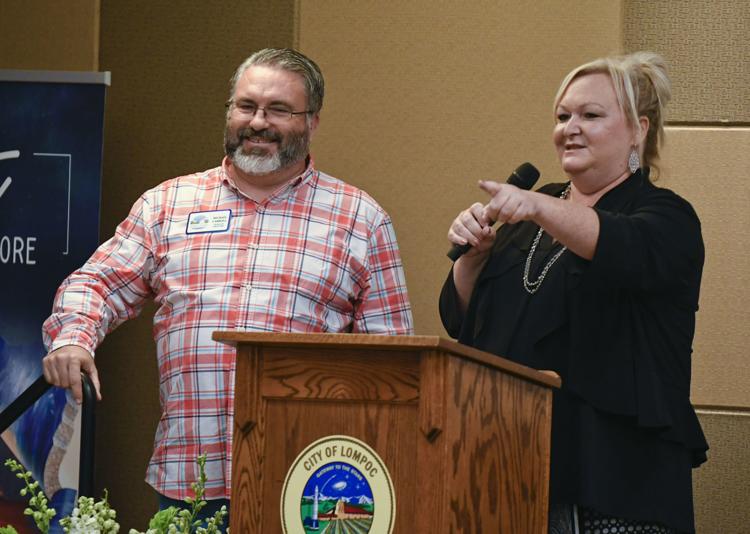 082119 Lompoc Chamber Awards 11.jpg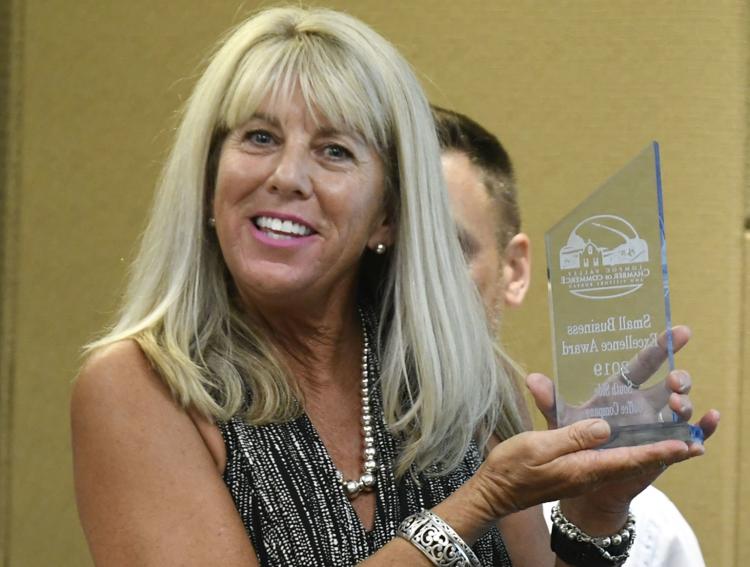 082119 Lompoc Chamber Awards 12.jpg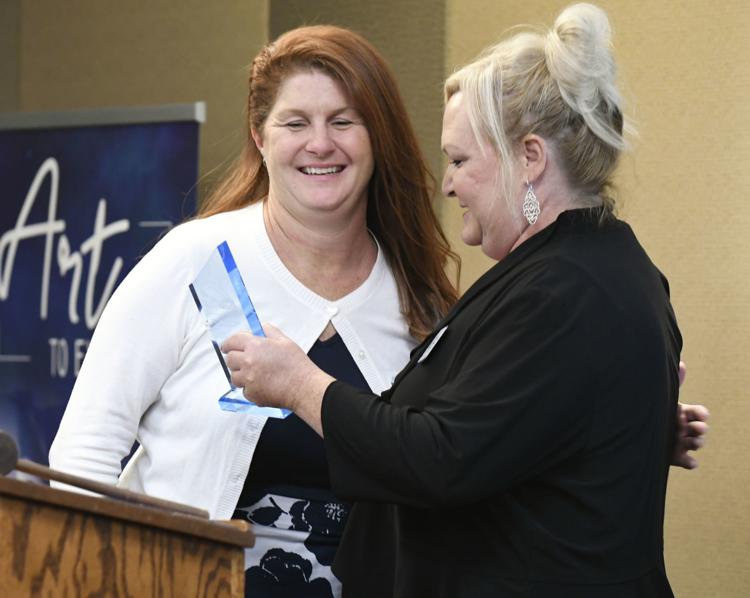 082119 Lompoc Chamber Awards 13.jpg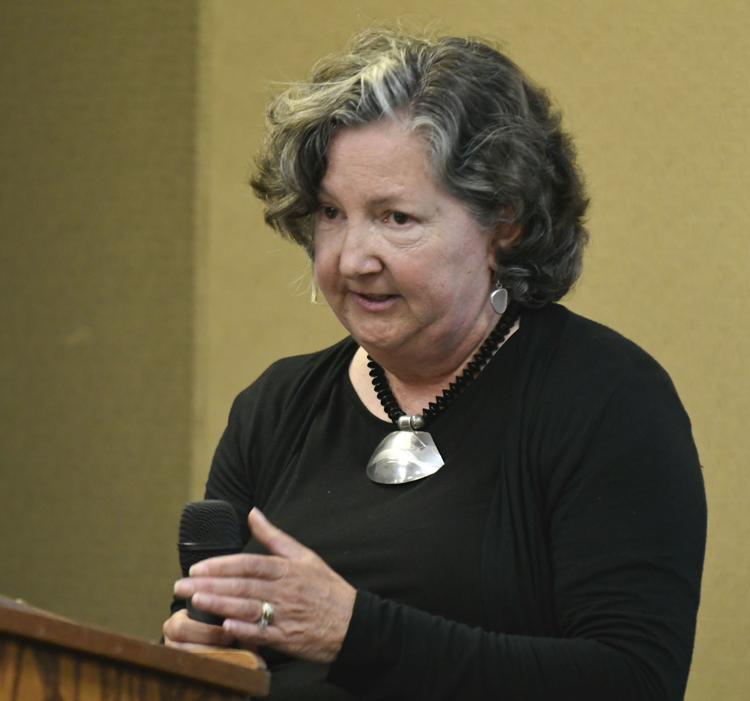 082119 Lompoc Chamber Awards 14.jpg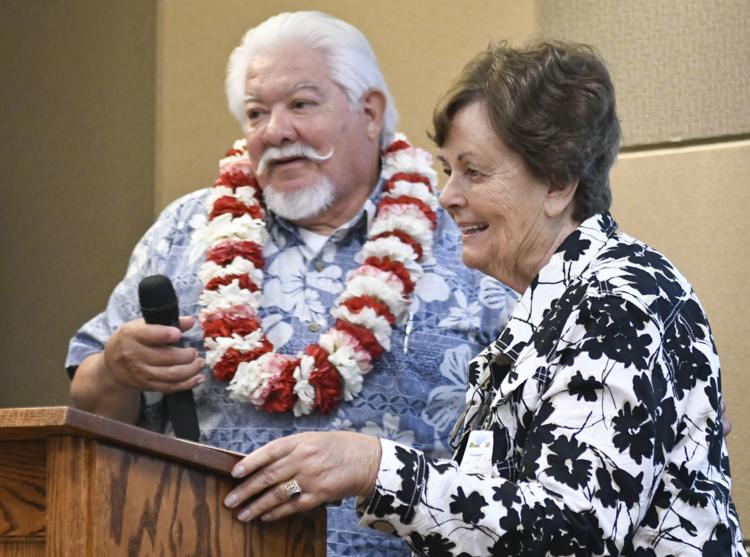 082119 Lompoc Chamber Awards 15.jpg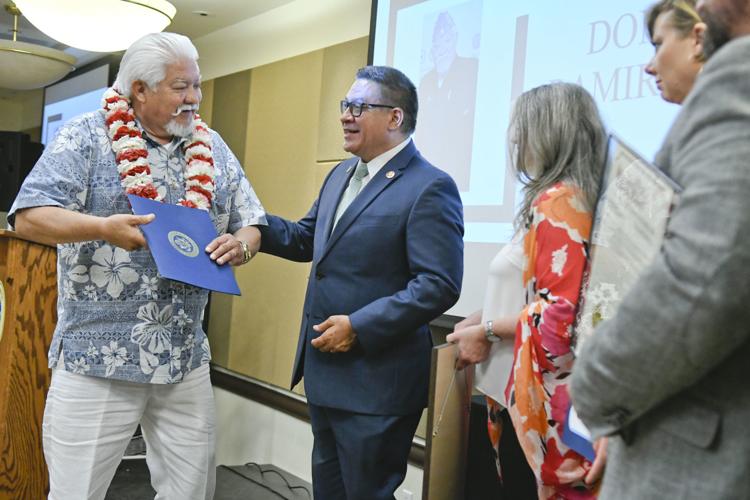 082119 Lompoc Chamber Awards 16.jpg