A tank trailer spilled about 4,200 gallons of crude oil into the Cuyama River early Saturday morning when it separated from the semitruck towing it and plunged down an embankment into the riverbed, according to reports from the California Highway Patrol and Santa Barbara County Fire Department.
The estimated amount of oil spilled was about 1,800 gallons less than initially thought, officials said.
Jesse Villasana, 32, of Wasco was driving a 2012 Western three-axle semitruck-and-trailer loaded with 6,000 gallons of crude oil westbound on Highway 166 when the incident took place about 4:30 a.m., according to the CHP report.
East of Aliso Creek, the tank trailer began to sway from side to side as Villasana's rig entered a left-hand bend in the roadway, the CHP said.
As the tractor drove onto the right shoulder, Villasana attempted to correct its path with a hard turn to the left, causing the trailer to separate from the tractor and roll down the embankment, according to the report.
Santa Barbara County Fire Department and CHP units were dispatched to the site about 6 a.m., and a CHP unit from Santa Maria arrived about 6:40 a.m. and began notifying various agencies.
The CHP said Villasana was not injured, and drugs and alcohol were ruled out as factors in the incident.
Although the tanker was carrying 6,000 gallons of crude oil, Santa Barbara County Fire Capt. Daniel Bertucelli said an estimated 4,200 gallons spilled into the river.
County Fire and U.S. Fish and Wildlife personnel were able to stop the forward progress of the spilled oil by 3 p.m. by building a dirt berm across the river, Bertucelli said.
Two pipes were installed beneath the berm to keep clean water flowing while absorbent pads were used to soak up the oil, while an oil-spill cleanup company pumped the remaining oil from the tanker.
County Fire and state Fish and Wildlife personnel worked through the night and were able to make good progress on cleaning up the oil before the rains struck early Sunday morning, Bertucelli said.
A Unified Command that was established to oversee cleanup operations includes officials from the California Department of Fish and Wildlife's Office of Spill Prevention and Response, the U.S. Environmental Protection Agency, the Santa Barbara County Fire Department and Petrol Transport Inc.
The Oiled Wildlife Care Network has also been activated to support the response, according to officials. Reports of oiled wildlife are being investigated.
Photos: Cleanup of Cuyama River after tanker spills 4,200 barrels of oil
032320 166 oil spill 02.jpg
Updated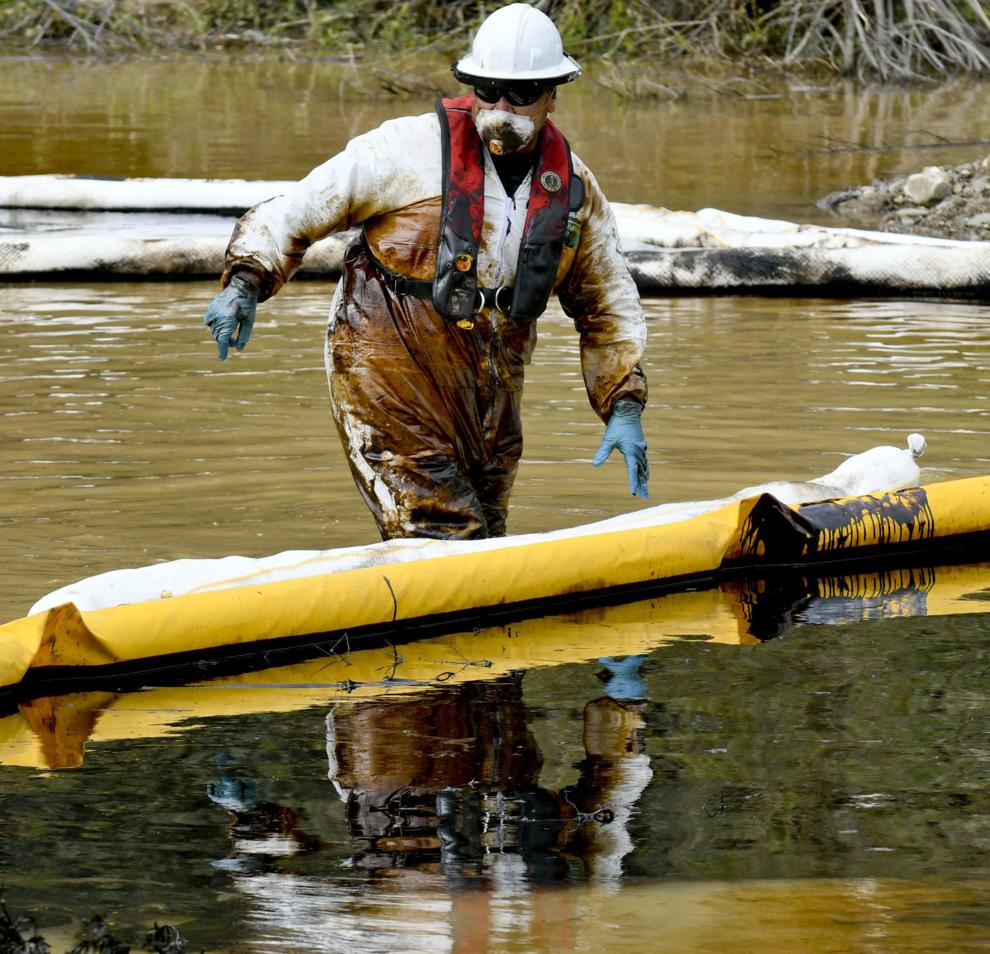 032320 166 oil spill 03.jpg
Updated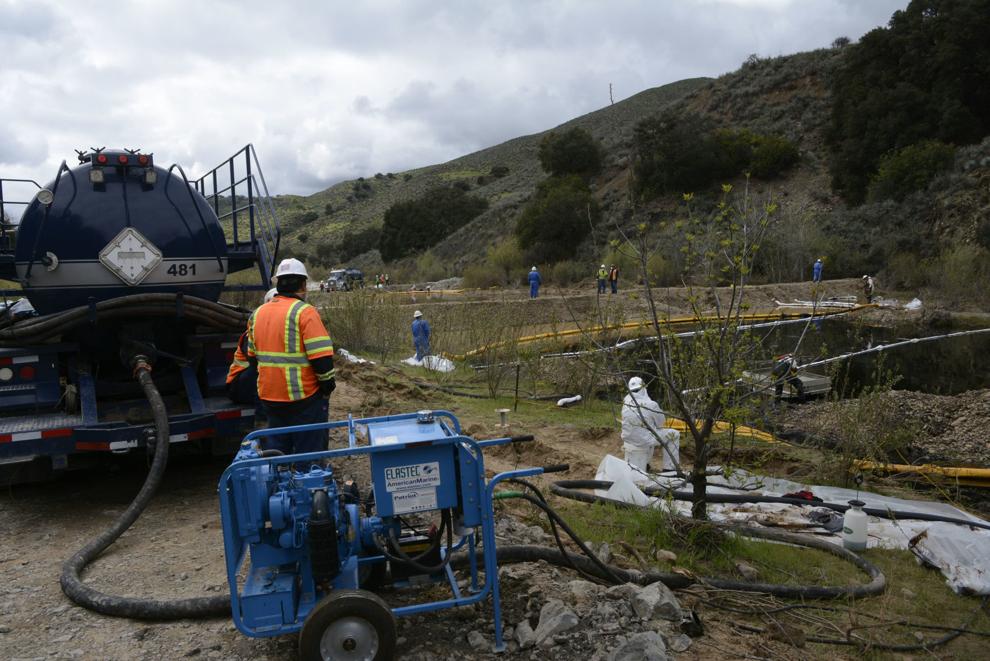 032320 166 oil spill 04.jpg
Updated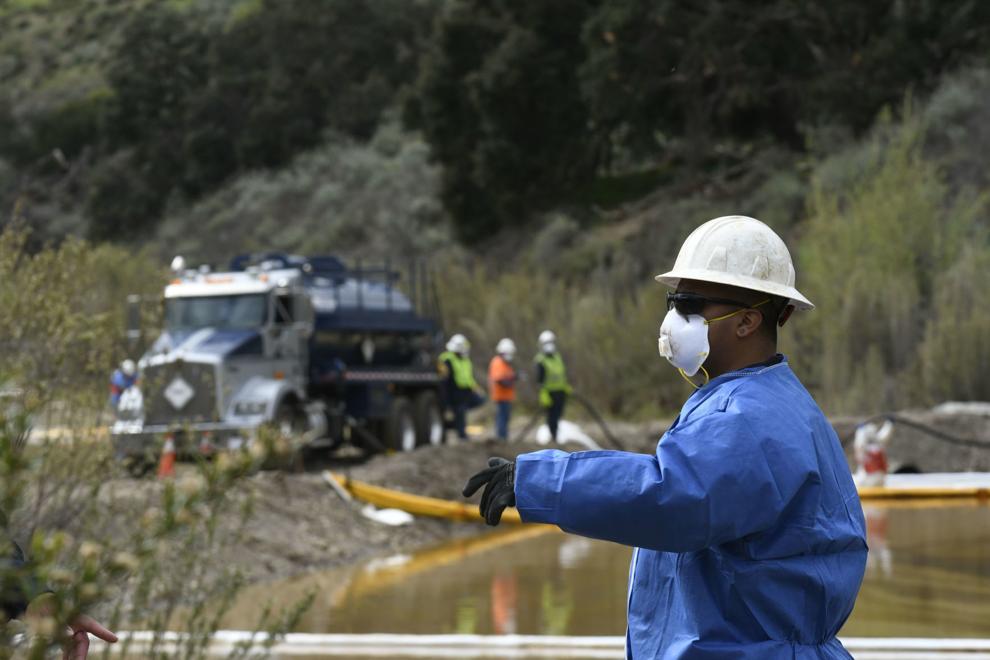 032320 166 oil spill 05.jpg
Updated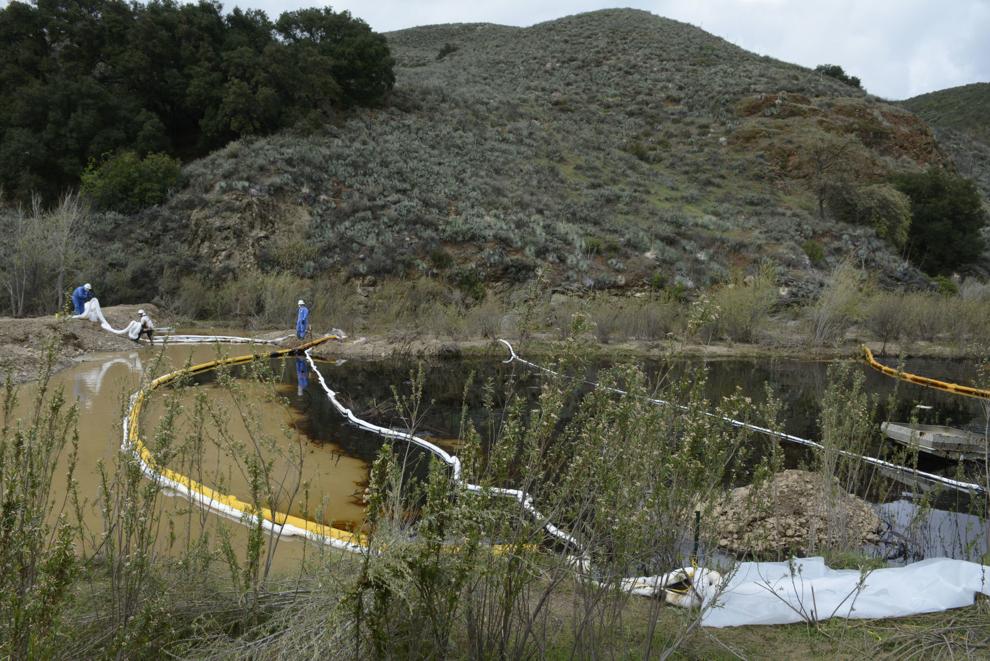 032320 166 oil spill 01.jpg
Updated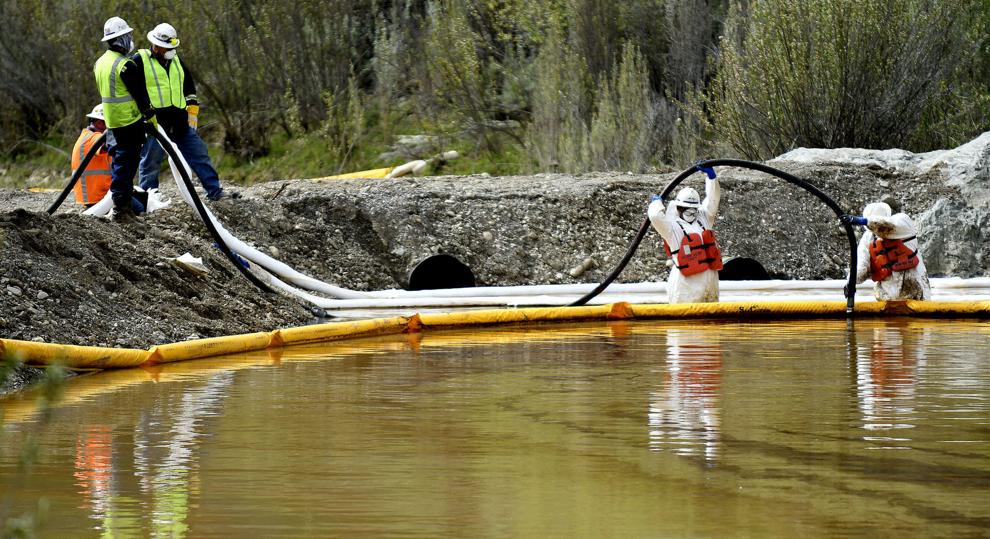 032320 166 oil spill 06.jpg
Updated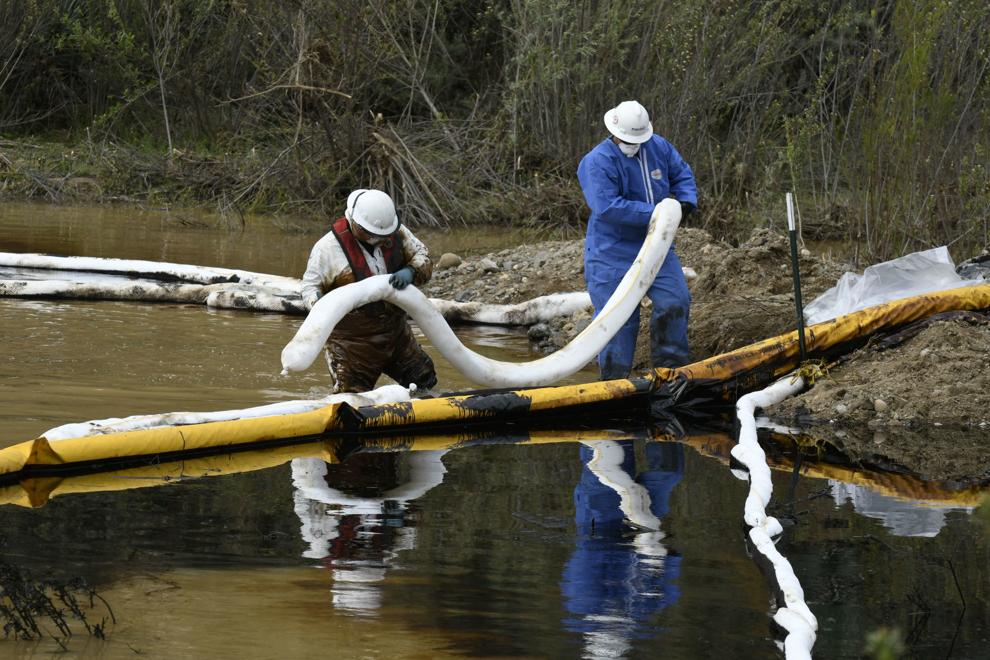 032320 166 oil spill 07.jpg
Updated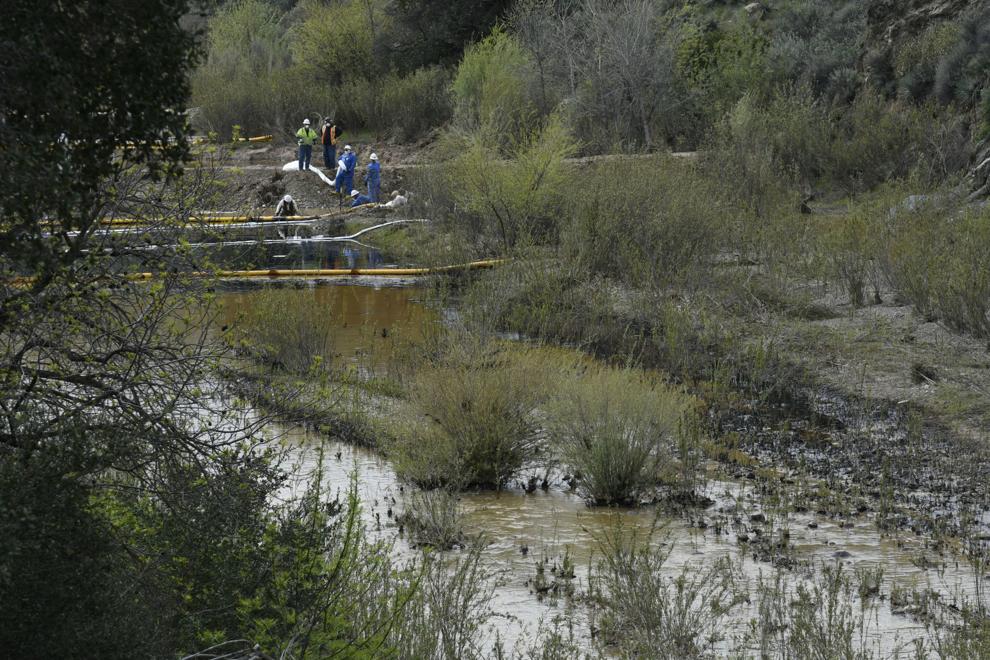 032320 166 oil spill 08.jpg
Updated