After two years on hold, the Obon Festival returned to Santa Maria with drumming, dancing, martial arts demonstrations, traditional crafts and food Sunday afternoon, restarting a 75-year local tradition.
Guadalupe Buddhist Church presented the Obon Festival that has become a favorite local celebration held every year since Japanese Americans returned to the area from internment following the end of World War II.
Staged at the Veterans Memorial Cultural Center on West Tunnell Street, the festival was still impacted by the COVID-19 pandemic, as dancing, drumming and martial arts demonstrations took place outdoors.
Esther Trejo, chair of the church's Obon Committee, didn't have an estimate on the number of people who attended the free event.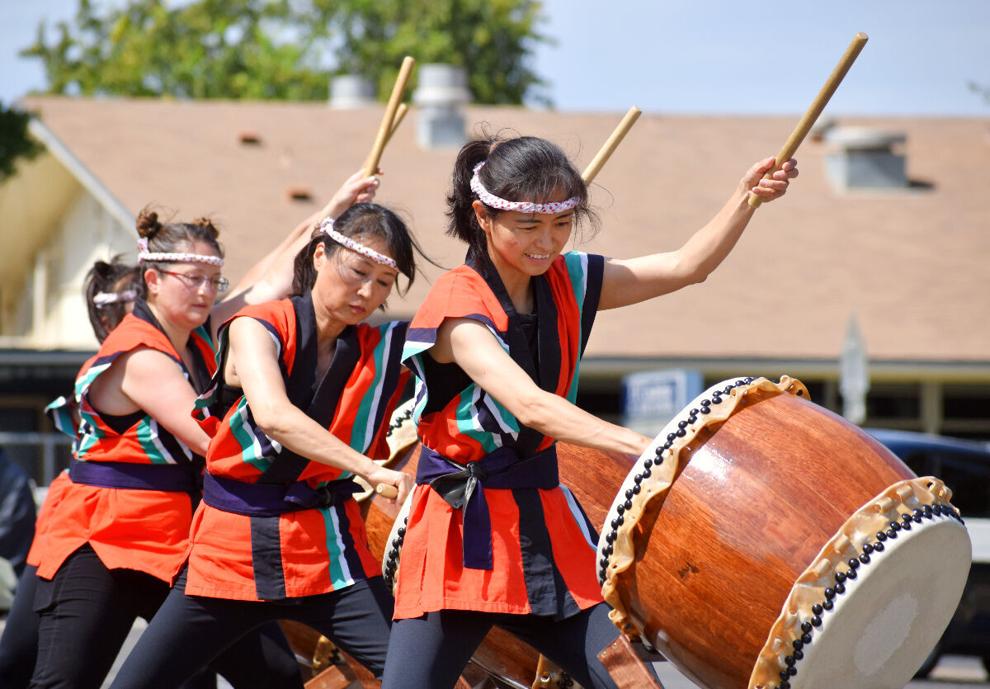 "You know, when you're running a festival, you tend to get tunnel vision," Trejo said. "But we had a lot of happy people, we sold out all the food we had and there was a lot of joyful dancing."
The thunder of traditional taiko drumming filled the area with performances by Togen Daiko from the Oxnard Buddhist Temple and Ichi Mi Daiko from the San Luis Obispo Buddhist Temple.
"Our sister temples really came out and supported us," Trejo said.
Visitors were also thrilled by martial arts demonstrations by Rising Sun Martial Arts in Santa Maria and Central Coast Kenpo Karate in Nipomo.
The celebration was something of a "street party," as the street outside the Cultural Center was closed to allow events outdoors, and Trejo expressed gratitude to the city for allowing and facilitating that.
"We've never done that before," she said. "So while we tried to make the festival a little smaller, we ended up expanding it."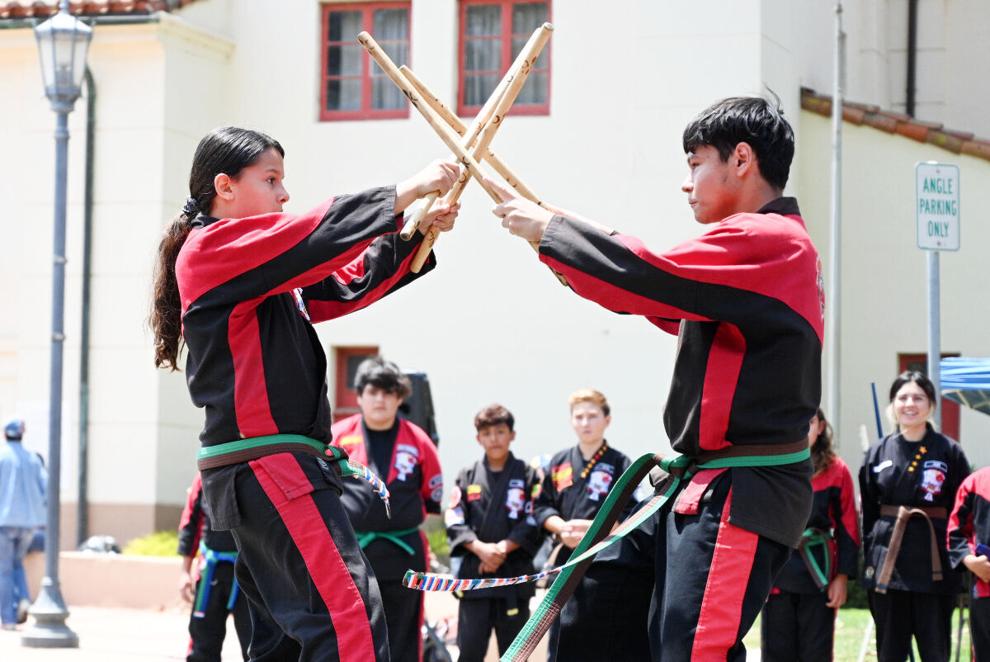 While a teriyaki chicken dinner could be ordered prior to the festival, other foods were available for purchase on-site, where crafts were also for sale and a silent auction and raffle took place.
Obon is a traditional celebration for Japanese Buddhists that usually lasts three days but has no specific date.
It is a time of family reunions, returning to ancestral family places and visiting and cleaning the graves of ancestors, who are believed to revisit household affairs during that time.
Obon has been celebrated for more than 500 years in Japan and, in California, since the arrival of the first Japanese immigrants.
"It's been celebrated continuously here since the Japanese returned after World War II — and before that, too, except for the break during the war," Trejo said.
Sunday's celebration ended with dancing.
"Bon Odori is the traditional way we close out the festival," she said, noting that anyone who in any way helped with preparing and serving the food was given a happy coat and joined the dance. "And the public is invited to join us, too.
"We often go out and grab friends and family to join us," she added. "We are a small church, but we have a big heart."