Ralph Dunlap Elementary School was declared the overall team winner Tuesday afternoon at the 13th annual North County Math Super Bowl.
Wearing tie-dye shirts, the group of fourth- to sixth-graders arrived at the Santa Maria Fairpark aiming for the top prize, and ended up taking it home.
Schools from across the North County, including Santa Maria, Orcutt, Lompoc, Los Olivos and Santa Ynez, had teams of four to 10 students and coaches finding creative ways in a race against time to build the tallest, stablest and most creative tower.
The challenge was to build a tower using old newspapers, 100 3-by-5-inch index cards and 1 yard of painter's tape. The tower must stand 12 inches tall and at the top, flat washers must be placed on top of a small paper plate to help stabilize the tower for 10 seconds. Each team had 30 minutes to complete the project.
040919 Math Superbowl 03.jpg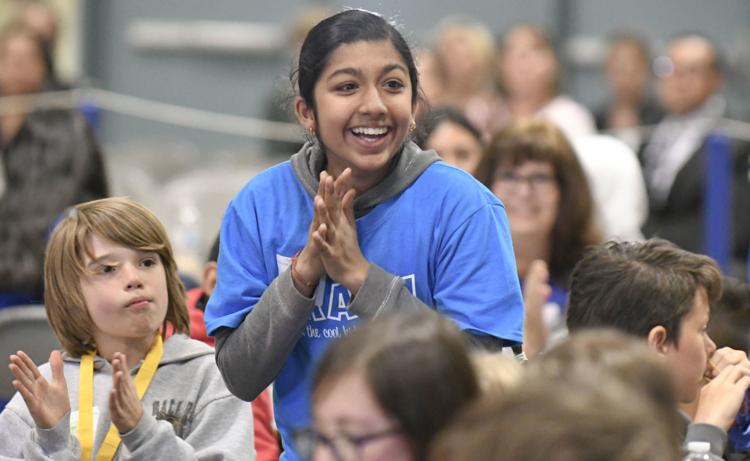 040919 Math Superbowl 05.jpg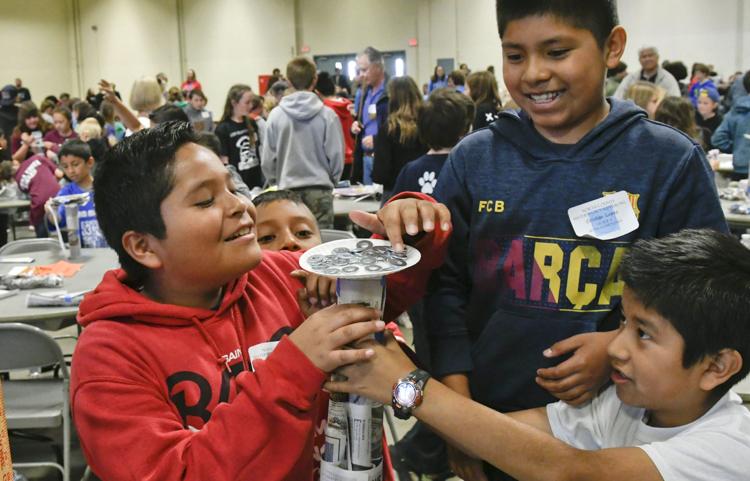 040919 Math Superbowl 02.jpg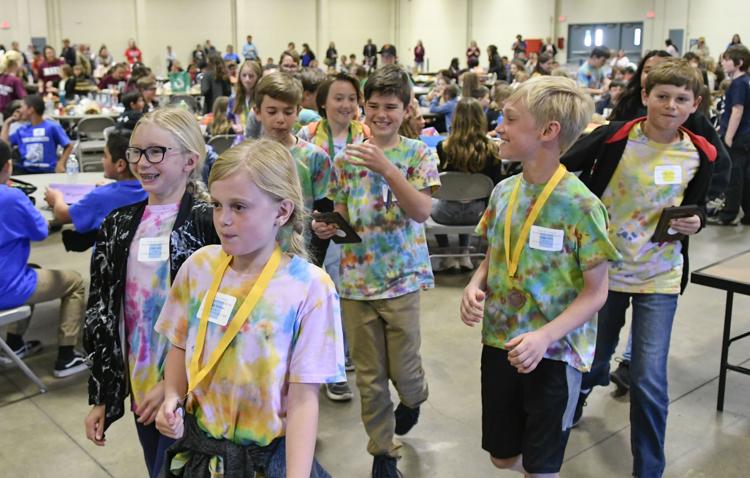 040919 Math Superbowl 04.jpg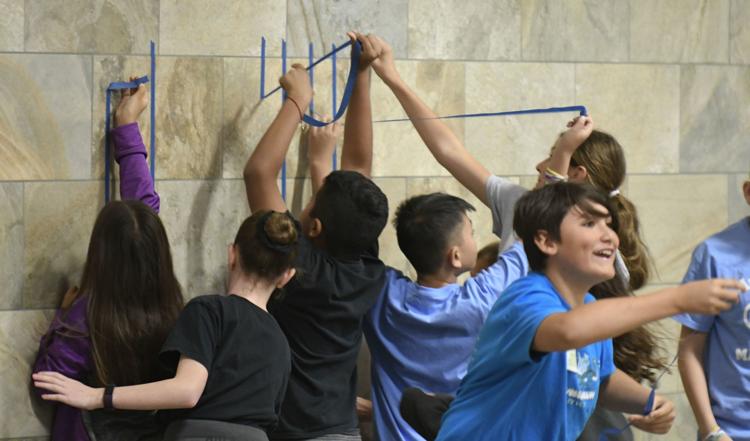 040919 Math Superbowl 06.jpg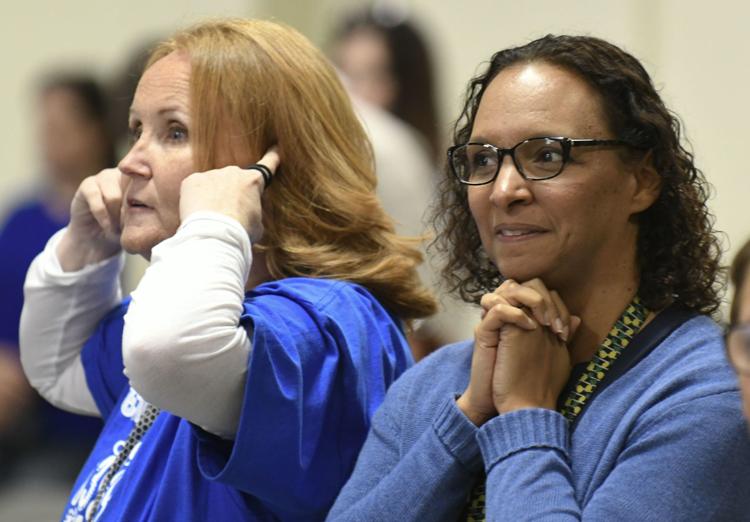 040919 Math Superbowl 01.jpg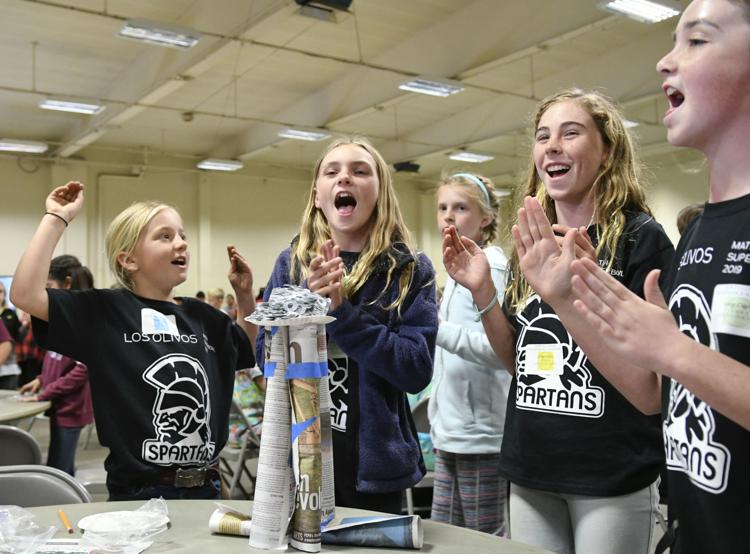 040919 Math Superbowl 07.jpg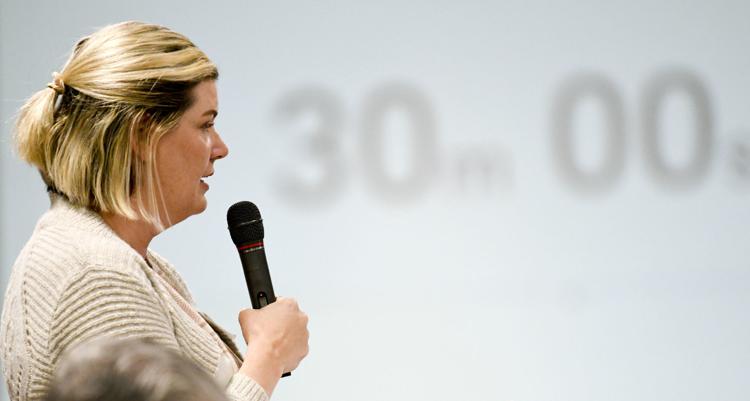 040919 Math Superbowl 08.jpg
040919 Math Superbowl 09.jpg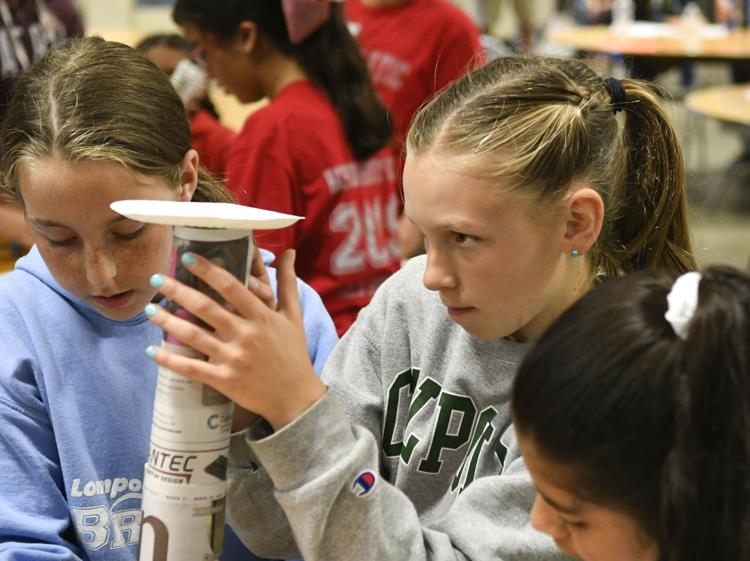 040919 Math Superbowl 10.jpg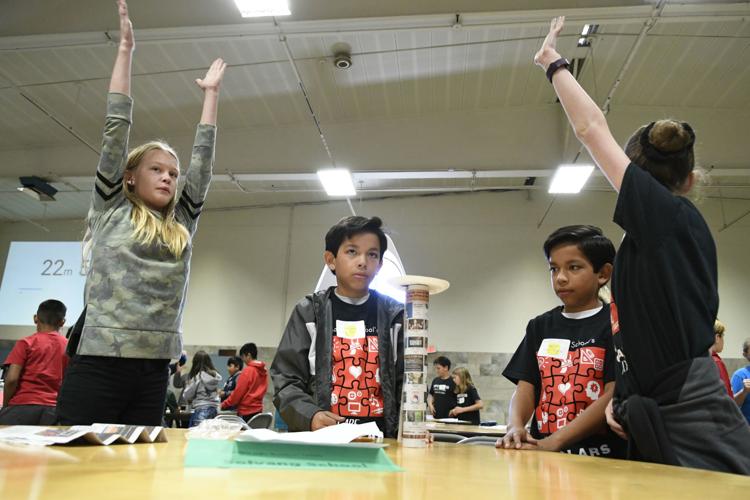 040919 Math Superbowl 11.jpg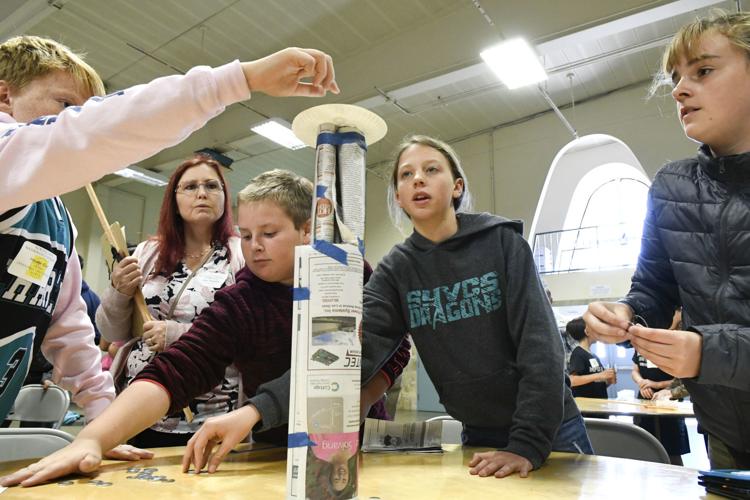 040919 Math Superbowl 12.jpg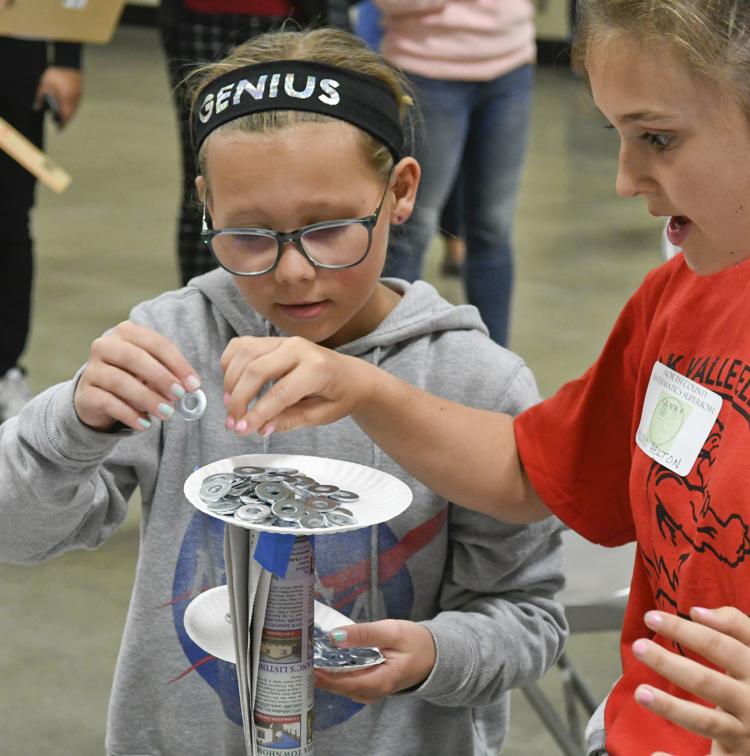 Dunlap completed the project and fulfilled the requirements to claim the first-place trophy.
Coaches Mary Francisco and Miles Greenup said the students had been practicing for the Math Super Bowl, sponsored by the Orcutt Union School District.
"We have a math club after school that we love and that's open for everybody," Francisco said. "We've actually been working for two weeks with this group. They work really hard. They want to be the best they can be, and they love math, they love building and they love pondering." 
The kids' enthusiasm increased by extending the meeting time for the on-campus club, Greenup added.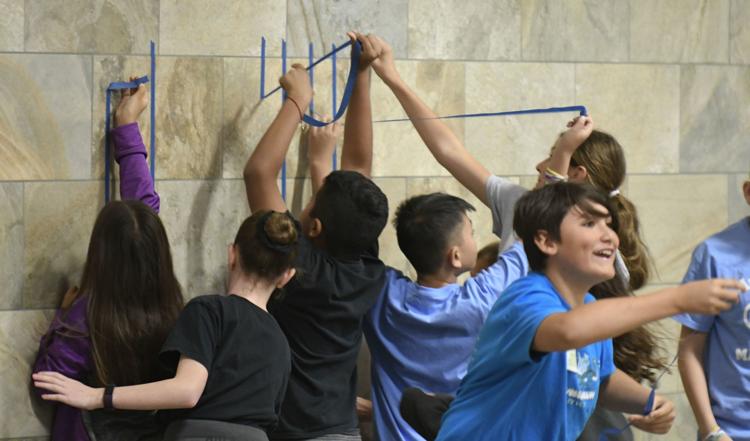 "Our first stopping time was at 3:30 p.m. and our kids couldn't get enough, so we shifted it to 3:45 and then 3:50 p.m., and this last week, they just didn't want to go home. They wanted to do math club."
The event qualifies as a STEM (Science Technology Engineering Mathematics) project, said Christina Samaniego, administrative assistant of educational services at Orcutt Union School District.
You have free articles remaining.
"At the beginning, they are doing more problem solving and answering questions individually and as a team. But this is definitely a STEM activity," she said, while the teams built their towers.
Before announcing each winner, Geri Coates, Righetti High School instructional technology coordinator, spoke. As a teacher placing an emphasis on STEM, Coates told the crowd she was energized by the looks on each kid's face as they built their project.
"This is a really exciting day," she said. "I've had fun watching you doing your individual tests and group tests. It's been really fun to watch your eyes light up and figuring out the answer to your questions, while working together with your teammates."
Coates, who helps integrate technology into the classrooms at Righetti High, then shared a personal story about when she was the same age as the Math Super Bowl participants.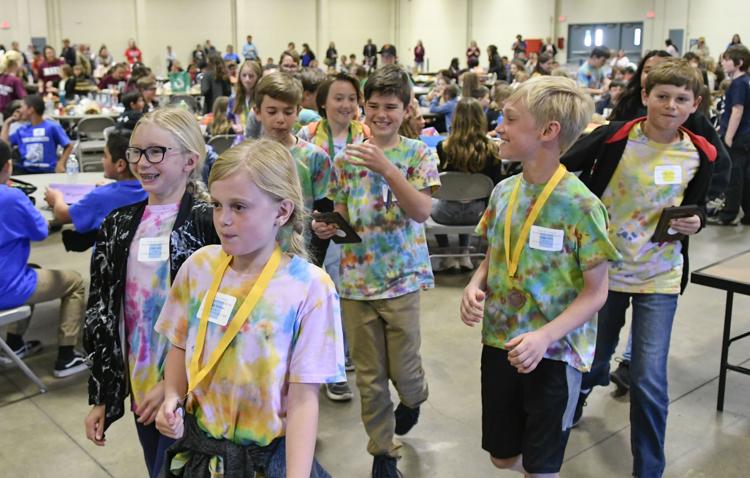 "When I was in fourth grade, fifth grade and sixth grade, I would have never, ever told you that I wanted to be an instructional technology teacher for a bunch of reasons," she said. "One, I wasn't into technology, and two, this didn't exist."
Ultimately, the creativity captivated her and led to a career as an instructor involved with STEM.
"Sometimes, creativity looks like art. Sometimes it looks like how to solve a math problem or a people problem," she said. "But we can't solve the problems of tomorrow with yesterday's thinking. So, we have to keep coming up with new ways of thinking and being creative and coming up with new ideas."
She asked the students, "Who do you want to be?" and "What are you good at and what do you want to bring to the world, plus what problems can you solve? I think who you are is more important than what you want to be."
Joe Nightingale Elementary in Orcutt came in second place in the overall team awards. Ballard Elementary School, from Solvang, was third. Buena Vista Elementary in Vandenberg Village claimed fourth overall and Solvang Elementary placed fifth.
Other participants included Adam Elementary, from Santa Ynez; Manzanita Charter School and Crestview Elementary, from Vandenberg Air Force Base; and Hapgood and Miguelito elementary schools, from the Lompoc Unified School District.