Santa Barbara County's 24th Congressional District Rep. Salud Carbajal called on Thursday night for passing new legislation to prevent mass shootings and criticized Senate Majority Leader Mitch McConnell for refusing to advance gun safety bills to the Senate floor during a packed town hall meeting in Santa Maria.
Roughly 300 people gathered in the Veterans Memorial Center for the event, which ran for around 90 minutes and remained spirited throughout as audience members cheered or booed in response to the congressman's answers or the questions being asked. 
Standing in front of the packed auditorium, Carbajal spoke for about 20 minutes before fielding questions from more than 20 people on topics ranging from impeachment proceedings against President Donald Trump to immigration and health care.
The congressman began the meeting with a moment of silence for the 34 people killed and dozens injured in mass shootings in Gilroy, El Paso, Texas and Dayton, Ohio. 
"It's difficult to begin this evening on such a solemn note but frankly, this issue is too important to ignore," he said. "And now is the time to also have this conversation and act on reforming our nation's gun laws." 
Carbajal noted two bills for universal background checks were passed by the House of Representatives with both Republican and Democratic votes but have not moved forward in the Senate. 
The bills — HR 8 and HR 1112 — require universal background checks for all gun sales and eliminate the "gun show loophole" that allows private-party sales of firearms to be transferred without background checks. 
"These are common-sense measures that Americans, including most responsible gun owners, overwhelmingly agree with," Carbajal said. "It is unfortunate Senate Majority Leader Mitch McConnell will not allow a vote on these bills in the United States Senate."
Hundreds of Santa Maria residents turned out to Preisker Park on Tuesday as part of a nationwide movement organized to bring communities toget…
The congressman said some of the recent shootings were inspired by white supremacist ideology, to applause from most of the audience.  
"In no small part, we can hear the same racist language in policies espoused by this president," he said. 
Carbajal also spoke about his decision, which he announced last week, to join other Democrat representatives in calling for an impeachment inquiry aimed at Trump.
"In the past few years, our nation has seen and heard things from this president that have no place in our democracy," he said. 
Carbajal said conversations with Central Coast residents, an assessment of Special Counsel Robert Mueller's report and the Trump administration's dodging of congressional subpoenas led him to join calls for an impeachment inquiry. 
One man asked about raids by Immigration and Customs Enforcement in Mississipi that resulted in nearly 700 undocumented immigrants being detained. 
"What can we do to prevent this from happening here in our county? And have you visited any of the immigration camps?" he asked. 
The congressman said he visited the Alamogordo facility in New Mexico and the Tornillo facility in Texas, and that conditions at the facilities were inadequate for detaining people for long periods.
"In the past, both Republican and Democratic administrations on some occasions have done some of these activities but they've always done it in a more compassionate way," he said. "They've gone after those that are criminals — which they should be doing — but not just individuals that are contributing to this economy, that are trying to make a better way of life for their families." 
In response to a question about health care, Carbajal — who has signed on as a co-sponsor to Rep. Pramila Jayapal's Medicare for All bill — suggested providing a public option to encourage competition in the insurance market, reduce prescription drug prices and expanding Medicare to include dental benefits. 
One man asked about the congressman's position on gun control, expressing skepticism that the measures Carbajal voiced support for will make the country safer. 
"How will disarming me — a law-abiding citizen — make criminals any less dangerous?" he asked. Will you also address the fact that both of the mass shootings that you addressed today were in gun-free zones, where law-abiding citizens didn't have their guns?" 
Carbajal said no one was trying to disarm law-abiding citizens. 
The laws being considered in the House of Representatives are tools to help identify individuals that shouldn't own firearms, he said. 
"As long as you're not a felon, you're good to go," Carbajal said. "As long as you're not in crisis and displaying that you're a danger to yourself or others, you're good to go."
080819 Carbajal Town Hall 06.jpg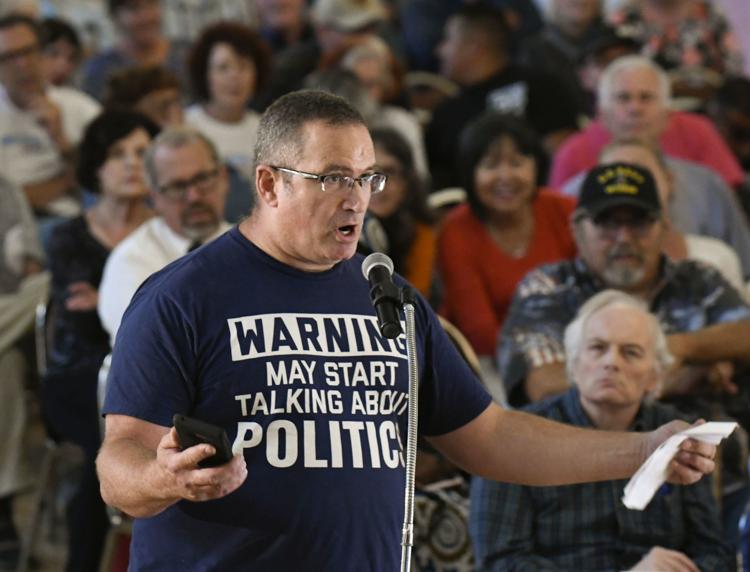 080819 Carbajal Town Hall 02.jpg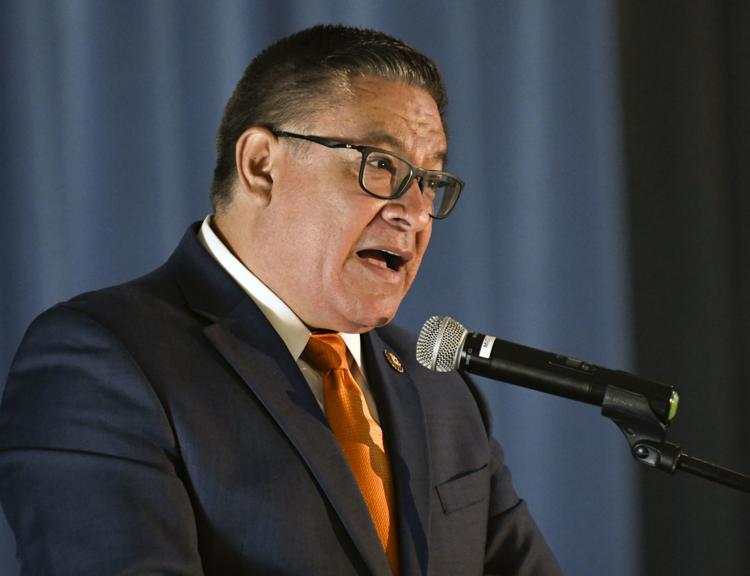 080819 Carbajal Town Hall 03.jpg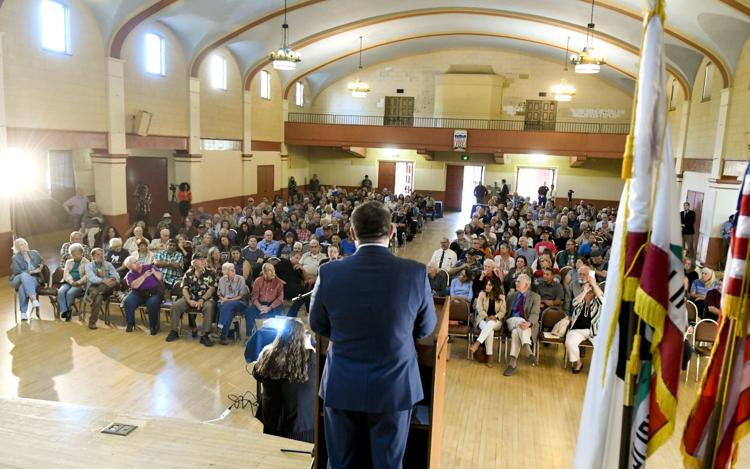 080819 Carbajal Town Hall 01.jpg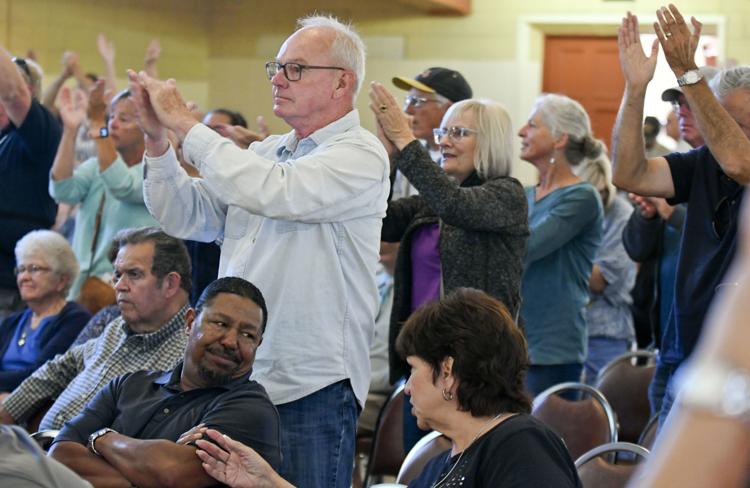 080819 Carbajal Town Hall 04.jpg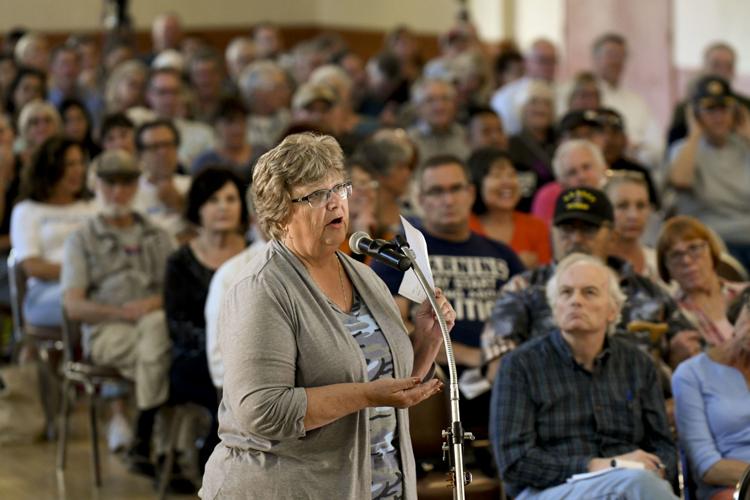 080819 Carbajal Town Hall 05.jpg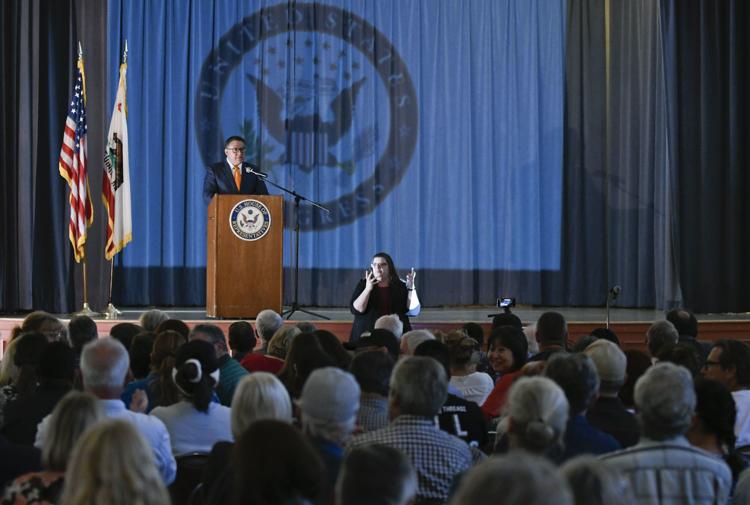 080819 Carbajal Town Hall 07.jpg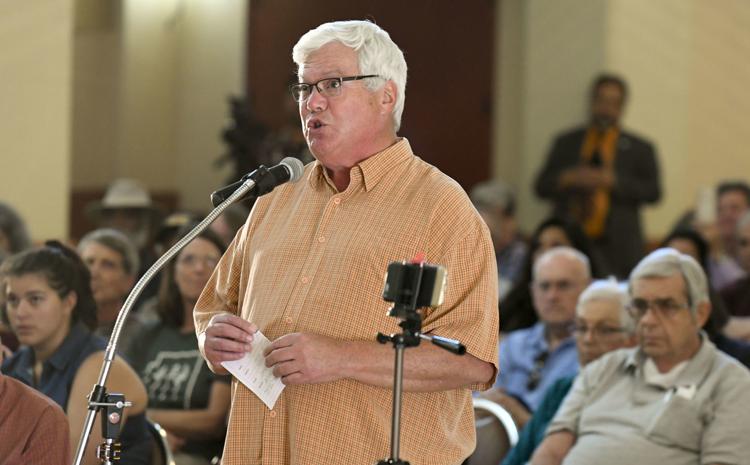 080819 Carbajal Town Hall 08.jpg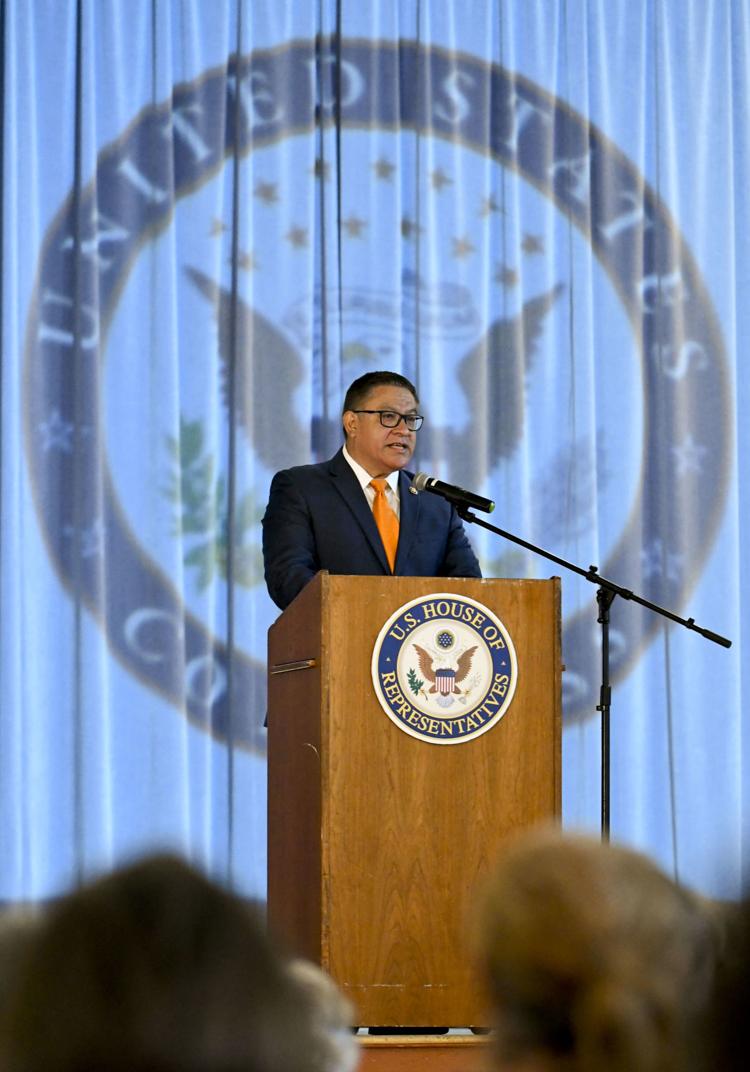 080819 Carbajal Town Hall 09.jpg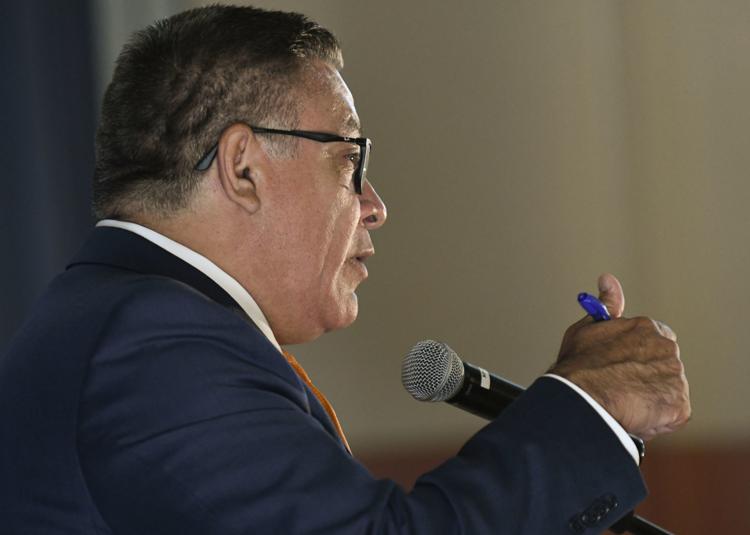 080819 Carbajal Town Hall 10.jpg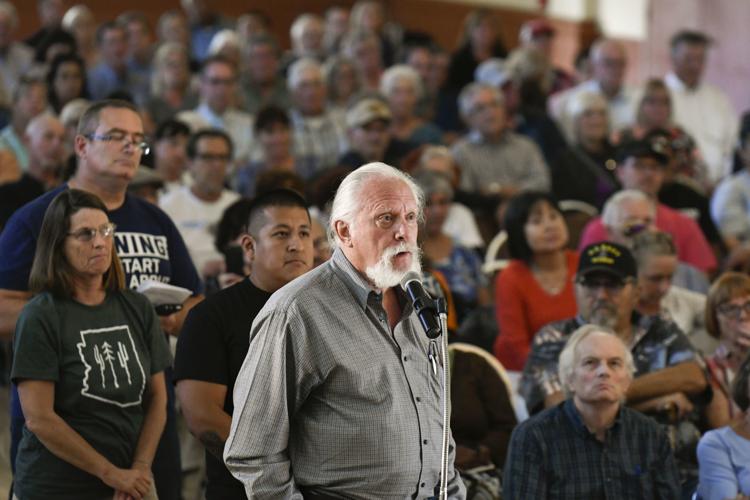 Razi Syed covers Santa Maria City Government for Lee Central Coast Newspapers.  Follow him on Twitter @razisyed
Get local news delivered to your inbox!
Subscribe to our Daily Headlines newsletter.