An infectious disease specialist received his COVID-19 vaccine at Marian Regional Medical Center on Thursday as the cheers of nurses and staff filled the emergency department parking lot, charging the air with hope, relief and excitement. 
Dr. Trees Ritter was the first health care worker at the Santa Maria hospital to receive the long-awaited Pfizer-BioNTech vaccine, followed by a small group of frontline health care staff who have witnessed the impacts of the coronavirus firsthand over the past nine months. 
"Physically it doesn't feel like anything, but emotionally it's amazing," Ritter said of the vaccine. "The data and science suggest that it's incredibly effective and safe, and that's a reason I wanted to be first to get it, to let people know as a subject matter expert that I have faith in it." 
Vials were received by several hospitals throughout Santa Barbara County on Thursday morning, with thousands of health care workers to be vaccinated over the coming days, kick-starting the process of slowing the spread of the virus. 
Along with Marian staff, initial doses of the two-dose vaccine also were administered to medical staff at Lompoc Valley Medical Center, Cottage Hospital in Santa Barbara, and neighboring Dignity Health Central Coast hospitals in San Luis Obispo County on Thursday. 
Other staff being prioritized at Marian include emergency and critical care department personnel, environmental control staff who sanitize the rooms of COVID-19 patients, physical and respiratory therapists, and registration staff, among others exposed at a high level to the virus.
While the first round of 1,950 doses will not cover all of the hospital's staff, it is a major first step in fortifying and protecting local health care workers against the rising spread of the virus. 
"We wanted to get this first round to as many people as possible," Ritter said. "Basically, the only people who aren't in that first round are people with office jobs or who are working from home." 
However, Ritter added that some of the Pfizer vials may contain one more dose than originally planned, potentially expanding their vaccination capacity by 20%.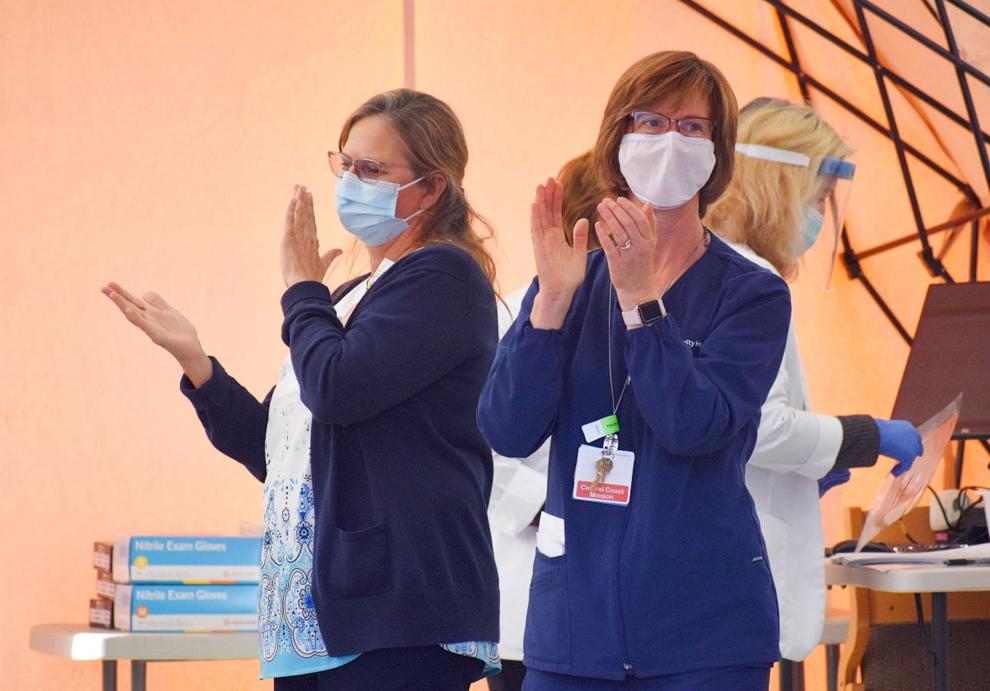 Fay Robinson, an emergency room technician at Marian, sat happily with assistant nursing manager Maureen Goldman outside the emergency room after they received their vaccines. 
"I'm just glad the vaccine is here — we've been waiting for this for a long, long time," Fay said.
Goldman agreed, describing the difficult experience of taking care of patients with no treatment over the past nine months. 
"It's been heartbreaking watching patients struggle. It's been a lot of teamwork," she said. 
Two doses taken three weeks apart are needed for the vaccine to be fully effective, Ritter said, with the second dose reserved by Pfizer and planned to be delivered to Marian sometime next week. A shipment of approximately 1,000 doses of the Moderna vaccine also is expected next week, he said. 
The vaccines received by Dignity Health Central Coast make up half of the first shipment sent by the federal government to Santa Barbara County, with 1,900 doses also sent to Cottage Health in Santa Barbara.
According to Medical Director Scott Robertson, the hospital prepared to receive and store the vaccines by installing refrigerators set at -80 degrees Celsius, the required storage temperature for the vaccine. 
"This vaccine gives us great hope. The vaccine, along with the appropriate personal protective equipment, will help keep our health care teams safe as they continue to deliver care to COVID-19 positive patients," Robertson said. 
For more information about COVID-19 vaccines in Santa Barbara County, visit publichealthsbc.org/covid-19-vaccine-information. 
Photos: Coronavirus vaccinations distributed at Marian Regional Medical Center Thursday
121720-smt-news-pfizer-vaccines-002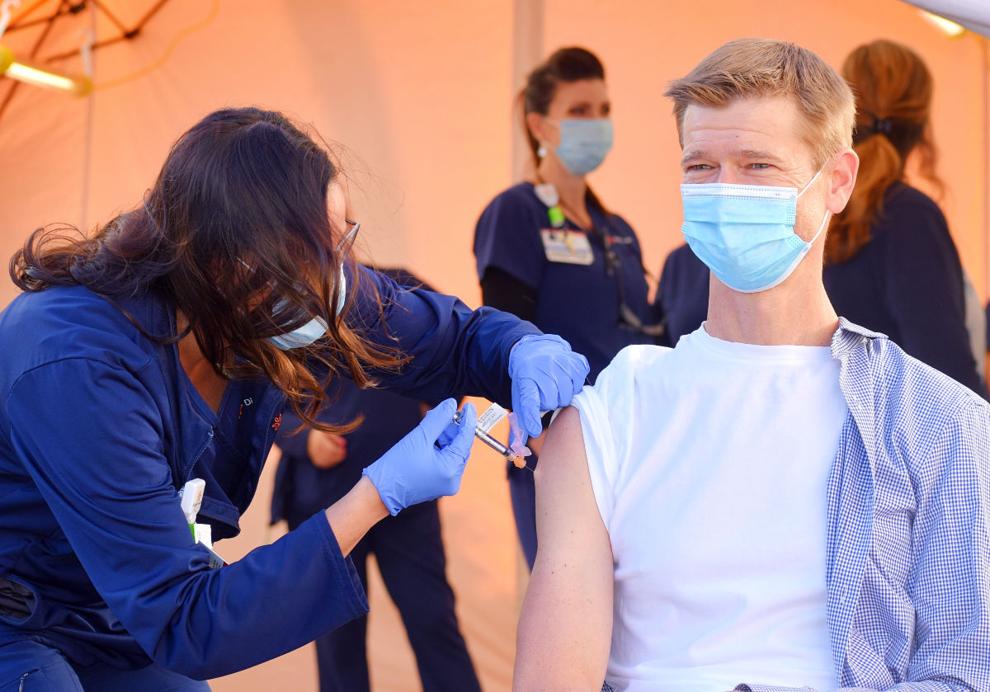 121720-smt-news-pfizer-vaccines-001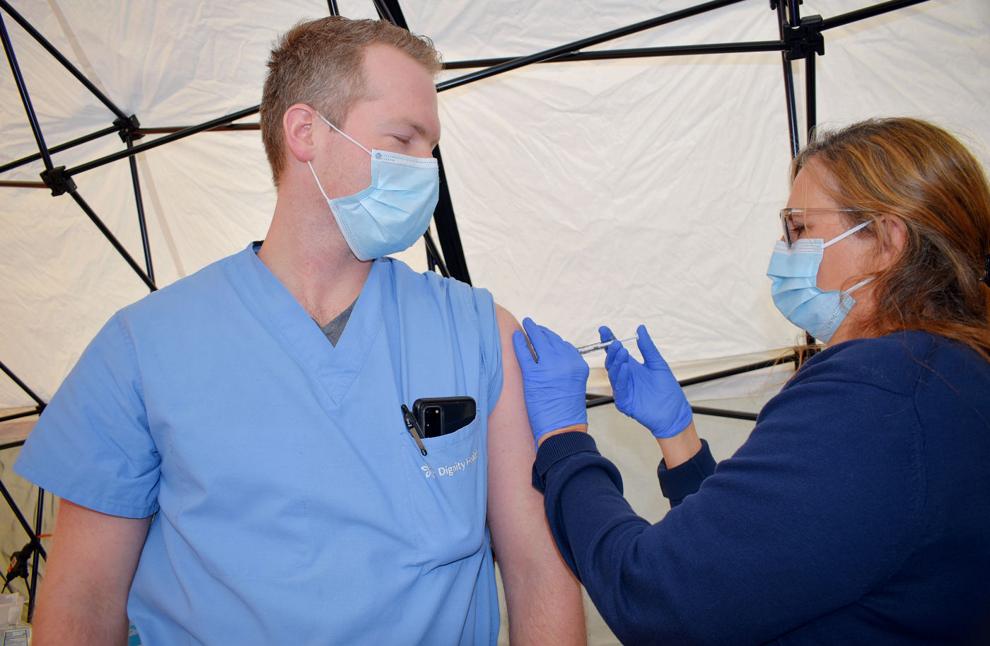 121720-smt-news-pfizer-vaccines-003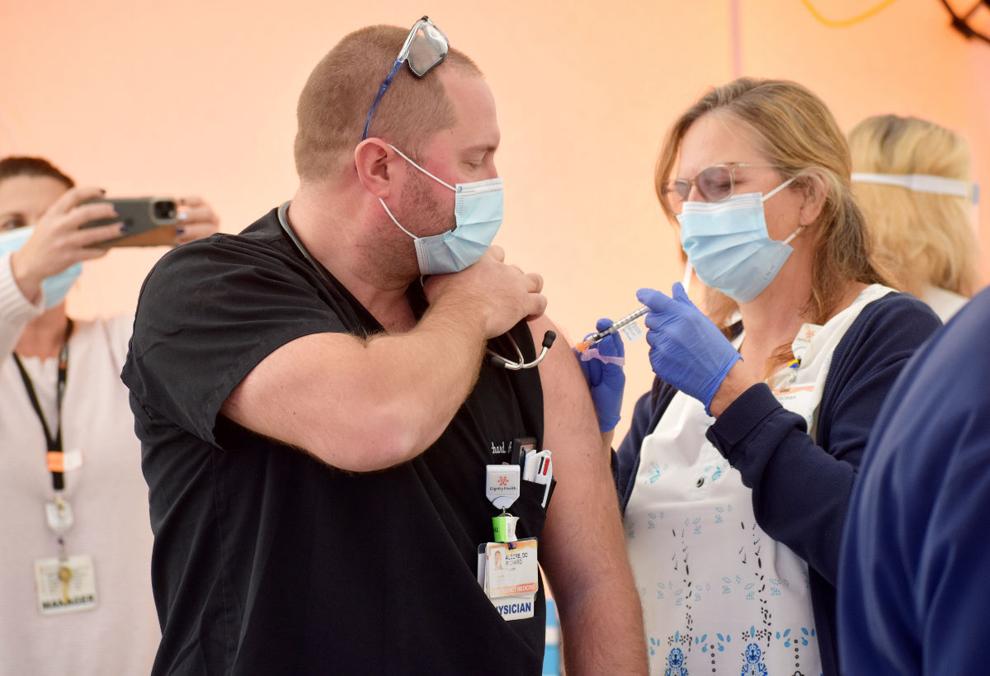 121720-smt-news-pfizer-vaccines-004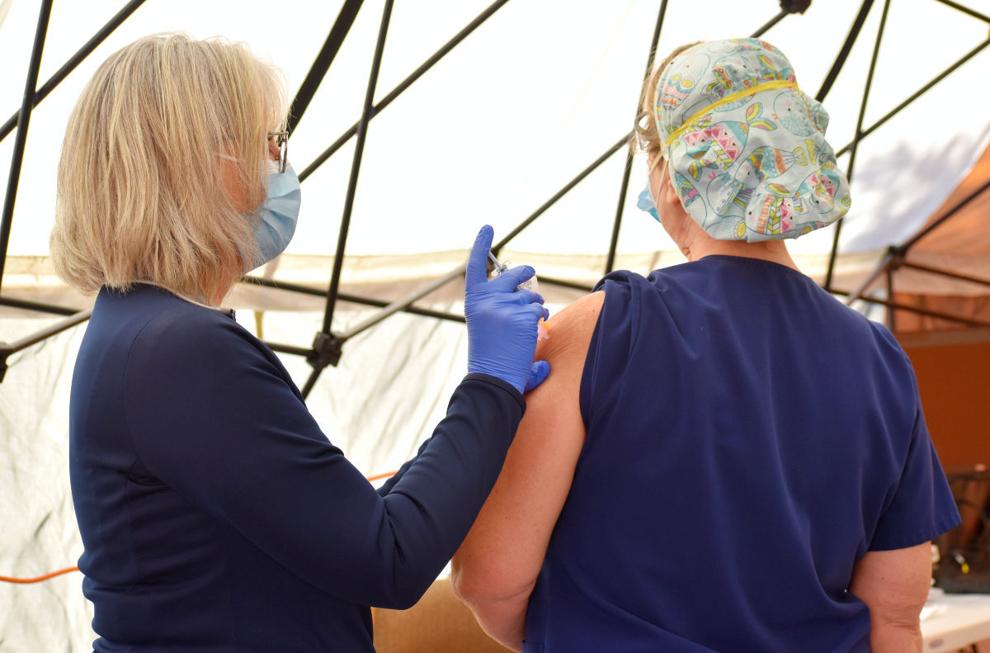 121720-smt-news-pfizer-vaccines-005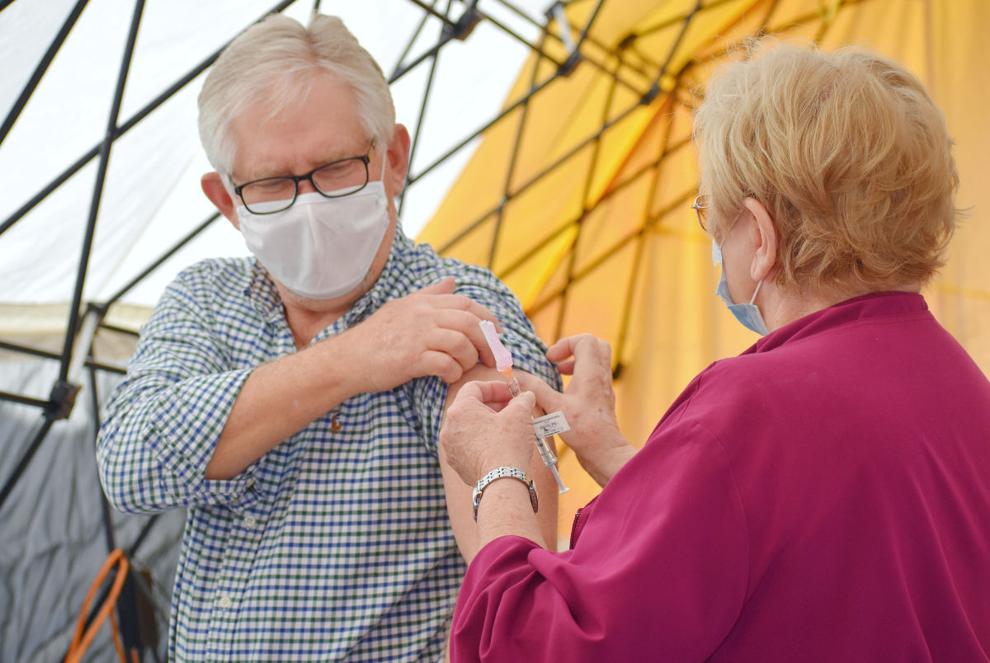 121720-smt-news-pfizer-vaccines-006.jpg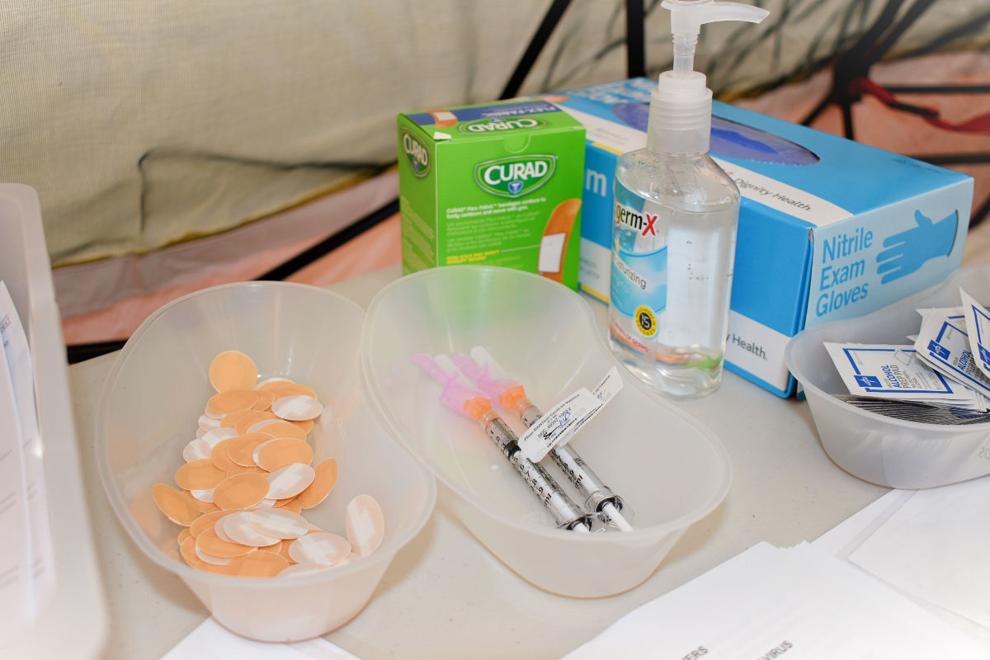 121720-smt-news-pfizer-vaccines-007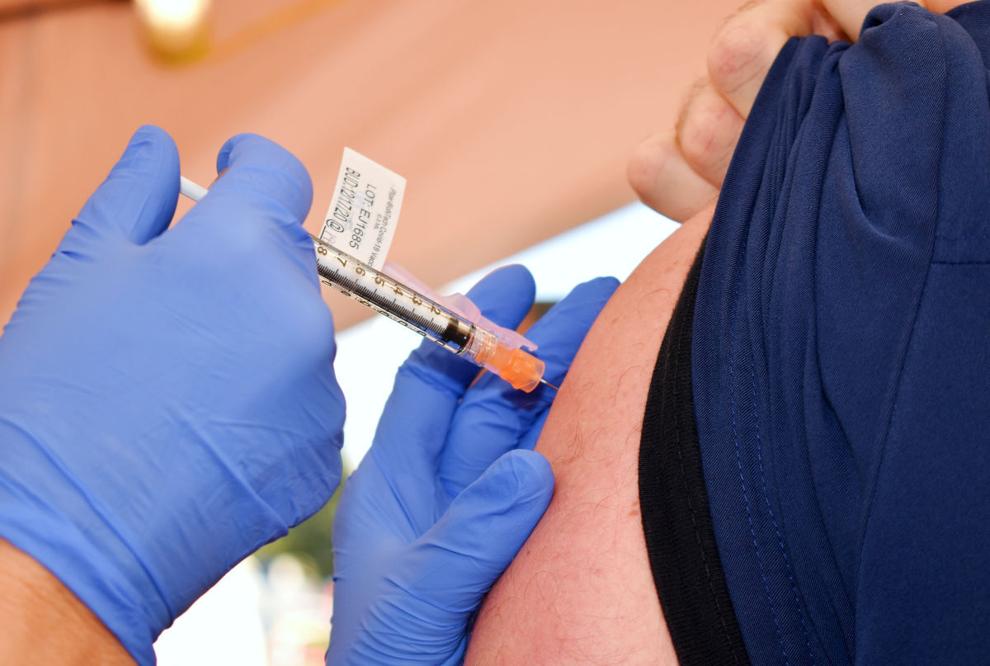 121720-smt-news-pfizer-vaccines-008.jpg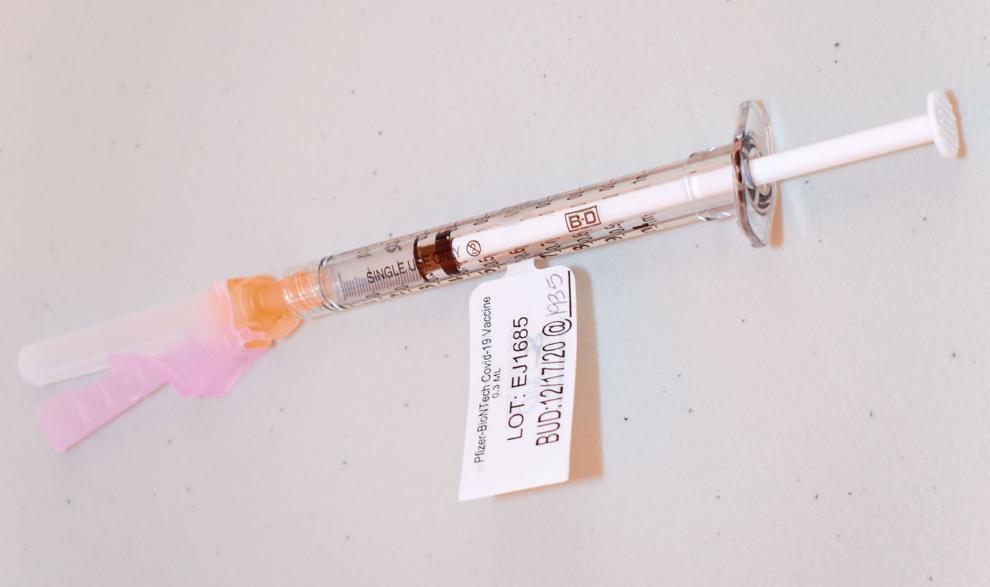 121720-smt-news-pfizer-vaccines-009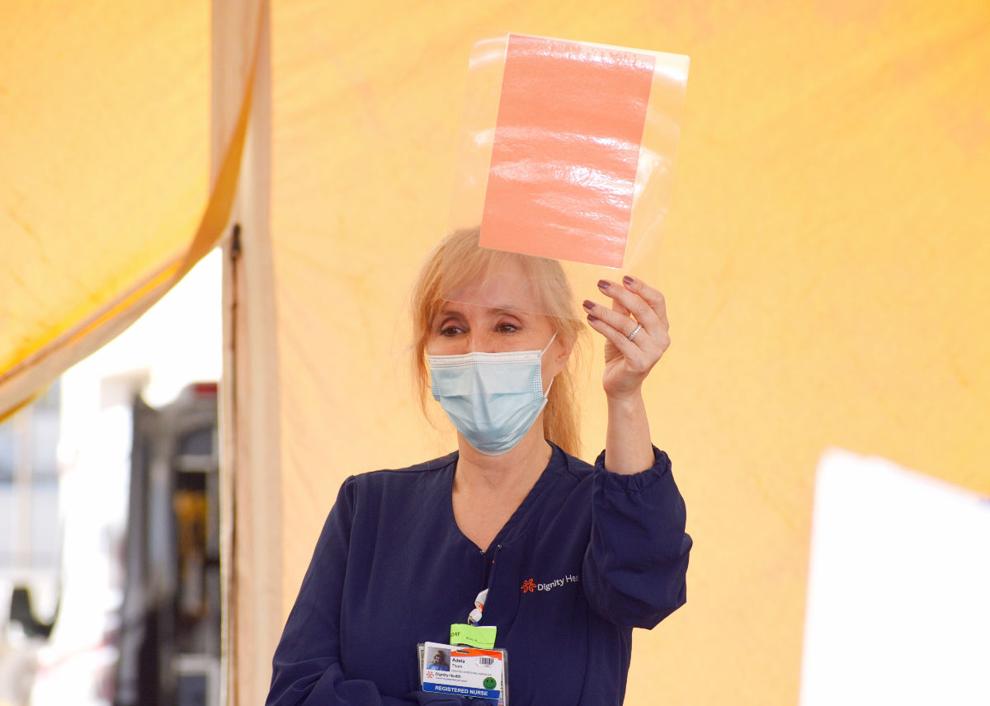 121720-smt-news-pfizer-vaccines-010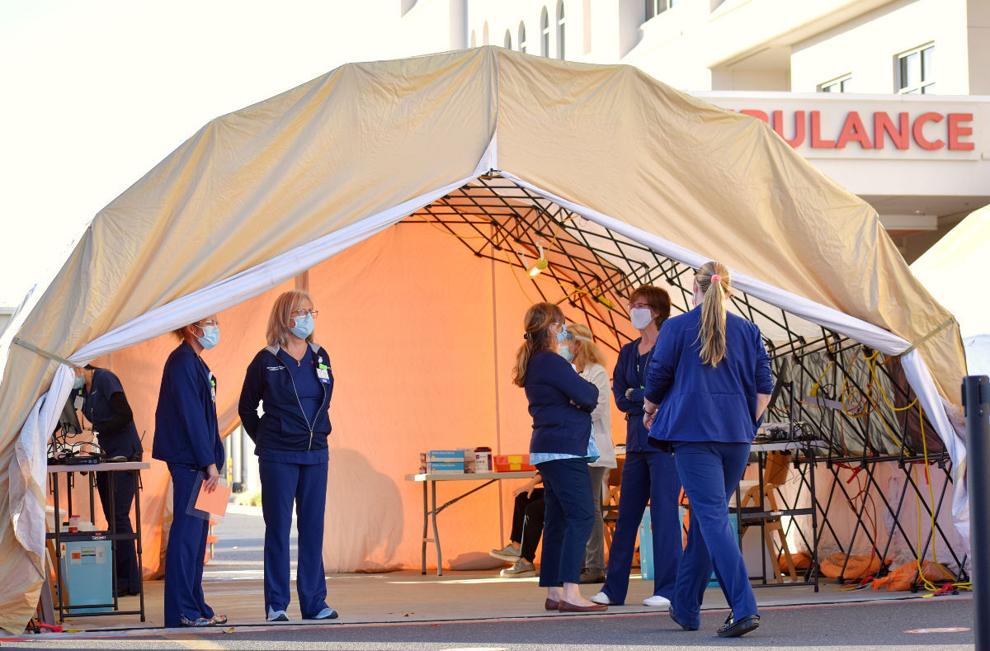 121720-smt-news-pfizer-vaccines-011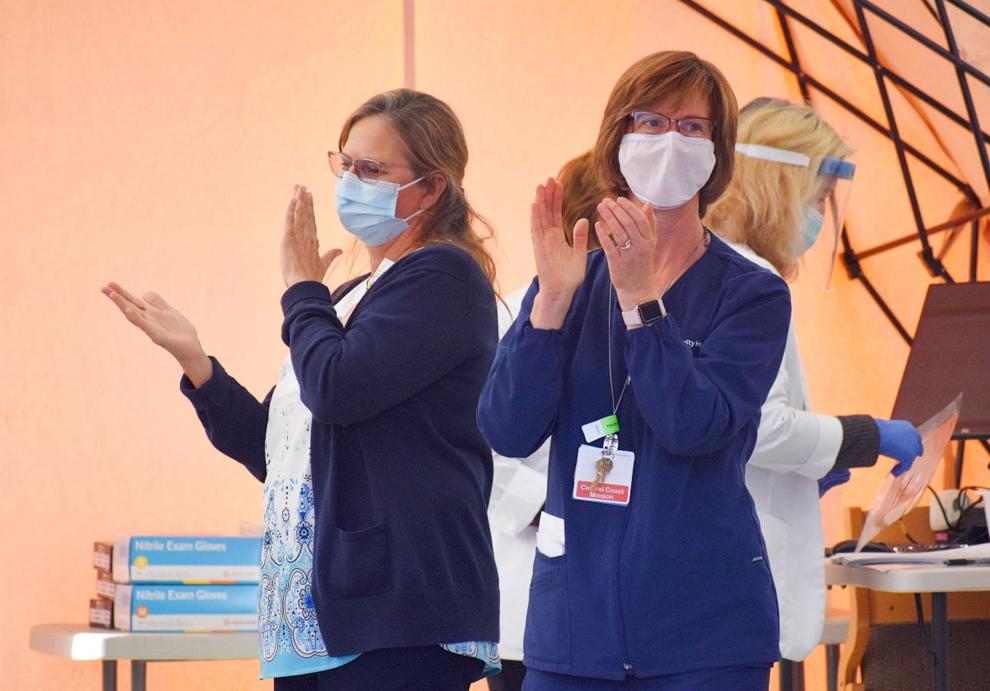 121720-smt-news-pfizer-vaccines-012