Hundreds of first-time and veteran showmen guided their cattle, hogs, goats and sheep into the Sana Maria Fair Park on Sunday for arrival day at the 128th Santa Barbara County Fair.
Gates to the fair won't open until Wednesday, but on Monday, members of local chapters of the National FFA Organization and regional 4-H clubs began brushing, feeding and preparing their animals for the four-day competition and judging. More than 1,200 animals, not including the nearly 600 breeders, will be sold at auction by the time the fair gates close.
"I would say this is one of the more competitive fairs," said Rick Tomasini, the fair's livestock superintendent. "Like every year, this year there are some high quality animals."
Judges will evaluate the animal's physical traits — whether they fall within an ideal weight, are proportionate for their frame, and have an adequate amount of muscle in key areas — and how well the owner can handle their critter. Those who place highest in the showmanship contest advance to a Sunday competition, while the top-billed market animals often fetch a larger purse during Friday's auction.
"They're very dedicated," Guillermo Guerra, one of several advisers for the Righetti High School FFA chapter, said of the roughly 120 students signed up to compete. Bought from breeders as newborns as early as last August, entrants often follow a strict regimen — they feed the animal several times a day, as well as regularly bathe, wash and groom them — leading up to the contest. 
"You really see the effort they put into their projects," he added. "They grow two inches when they ask about them because they're so proud of it, whether its something simple -- getting it to walk, getting it to lead -- or how good they look."
Jenna Moore, a Nipomo High School graduate, will cap off a nine-year career raising and showing pigs with a 256-pound Hampshire hog named after the nation's 41st president. 
"He's been really easy to work with and very easy to train," she said of her pig, George H. W. Bush. "He's never put up a challenge for me when it comes to working him for long periods of time."
You have free articles remaining.
Some aspects of the competition are second nature for her. She can handle a pig better than a newcomer and knows how to balance weight gain with muscle. She called it a "very important part of her life," one she'll be giving up when she starts at Modesto Junior College this fall. 
"I'm moving on past the animal industry and going into the plant science industry," she explained. "It will definitely be interesting and exciting."
First-timer Tiana Terrones, 10, got some advice on raising her hog, Bella, from her older sister Tara, 11, who has raised three pigs — including Pearl, her entrant this year — since joining the Lompoc Valley 4-H club. 
"I like that you get to have a pet, but also you get to learn responsibility," Tiana said. "You have to take good care of it. If you don't, the pig won't feel very good or make weight."
Santa Ynez Valley High School junior Amaris Cabrera credits her experience raising a hog last year with helping her raise Oink. A smart, yet slow moving creature who doesn't like to be rushed, the 249-pound hog is a good listener and has a penchant for sweets — namely banana and watermelon. 
"I thought raising a pig would be easier," she said, "but it takes more time — you have to feed and walk it — and more effort than I originally thought it would take."
She hopes to do well during Tuesday morning's swine showmanship, Wednesday's market judging, and ultimately fetch a solid price at auction.
070719 Animals Arrive for Fair 06.jpg
070719 Animals Arrive for Fair 02.jpg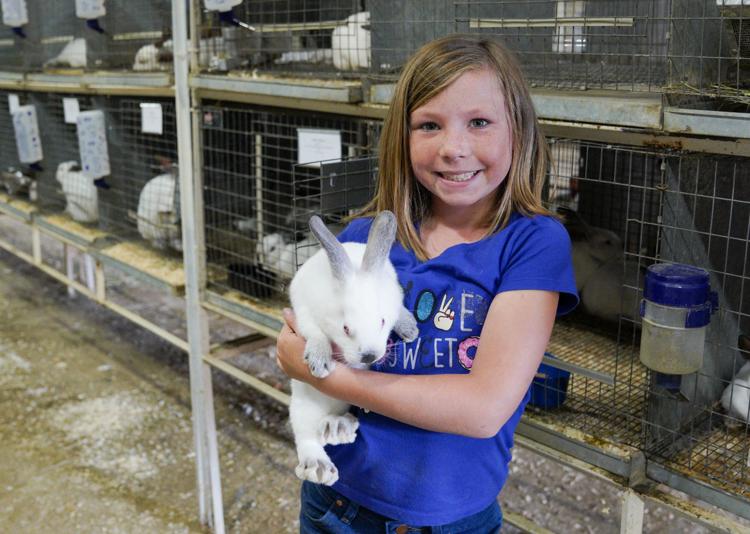 070719 Animals Arrive for Fair 01.jpg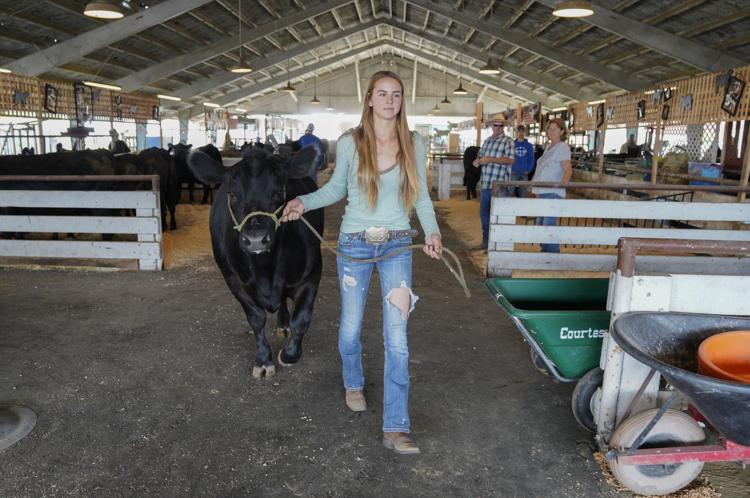 070719 Animals Arrive for Fair 03.jpg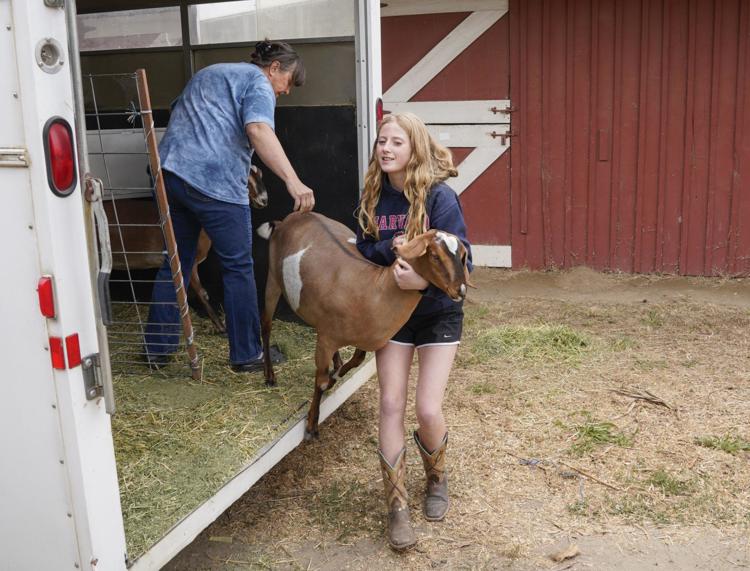 070719 Animals Arrive for Fair 04.jpg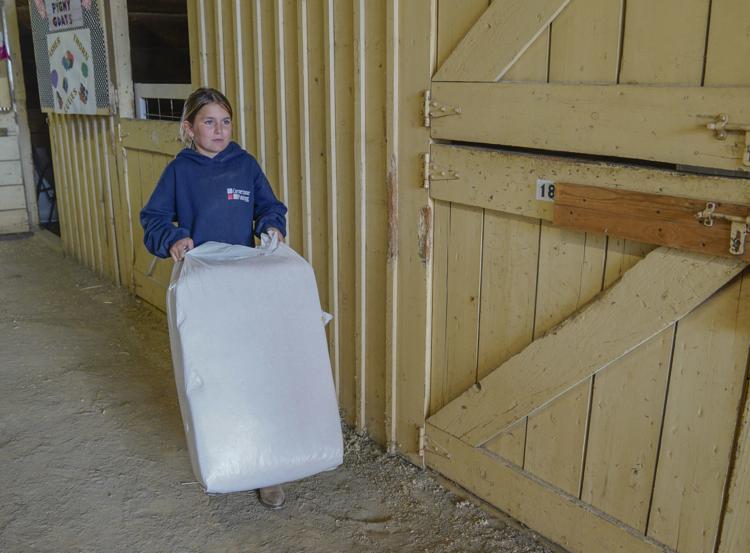 070719 Animals Arrive for Fair 05.jpg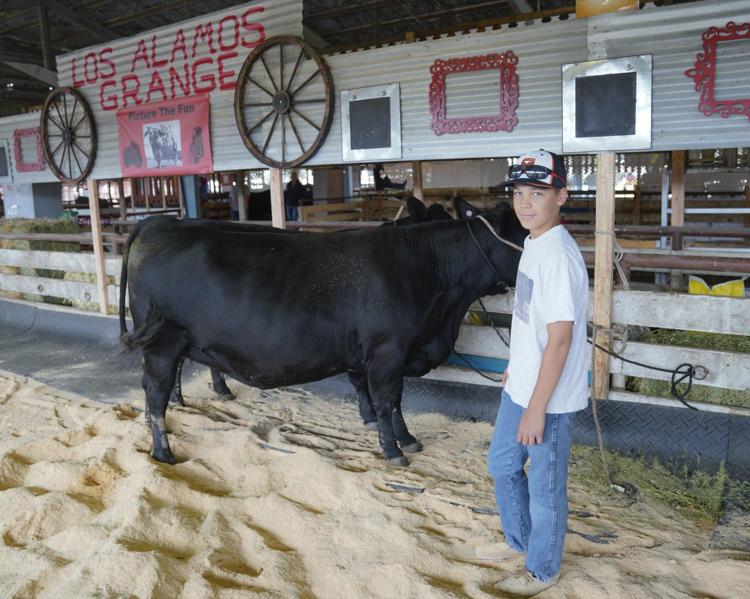 070719 Animals Arrive for Fair 07.jpg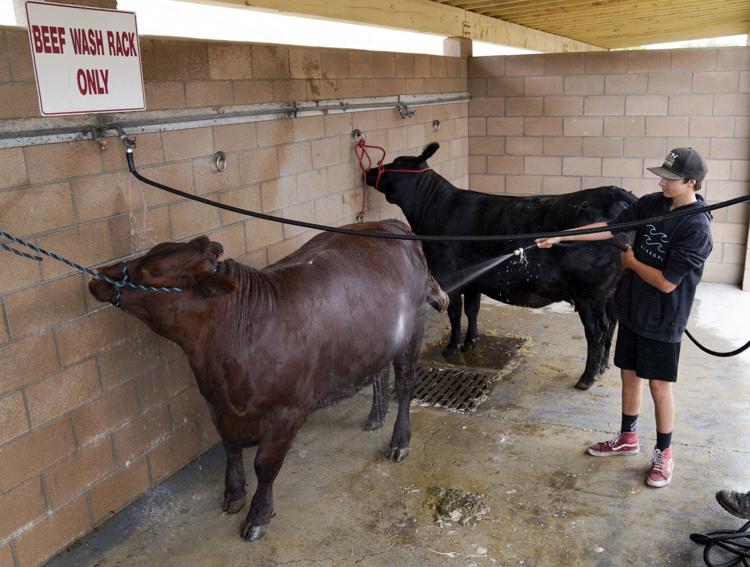 070719 Animals Arrive for Fair 08.jpg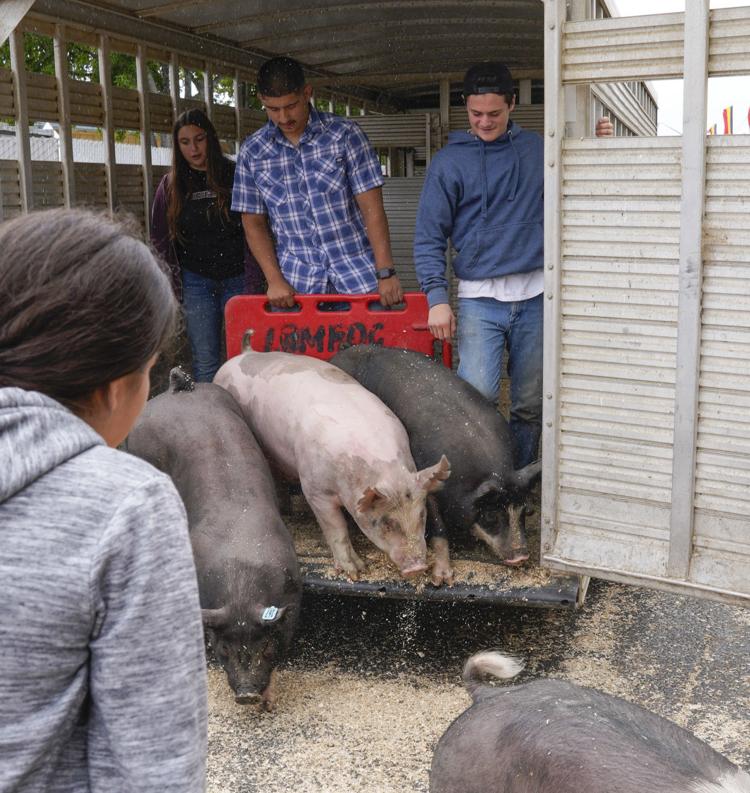 070719 Animals Arrive for Fair 09.jpg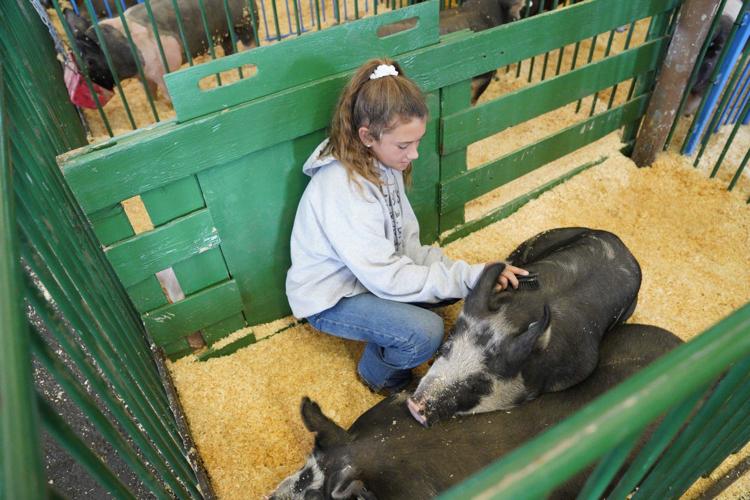 070719 Animals Arrive for Fair 10.jpg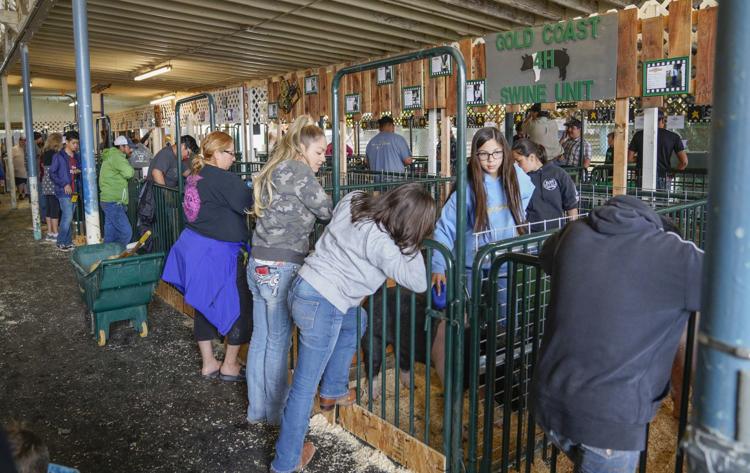 070719 Animals Arrive for Fair 11.jpg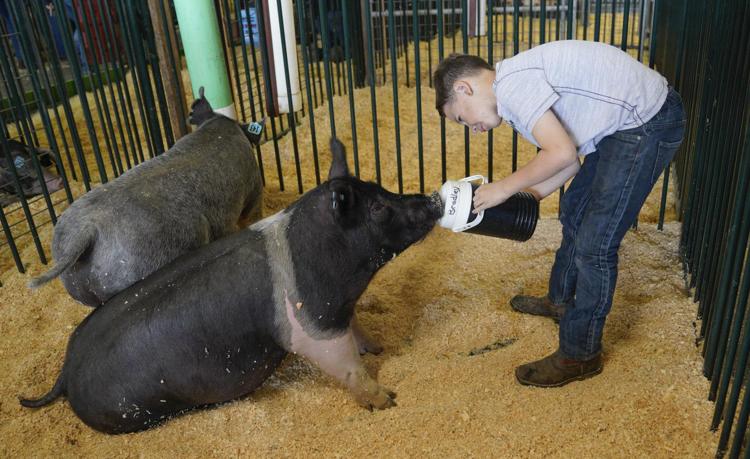 070719 Animals Arrive for Fair 12.jpg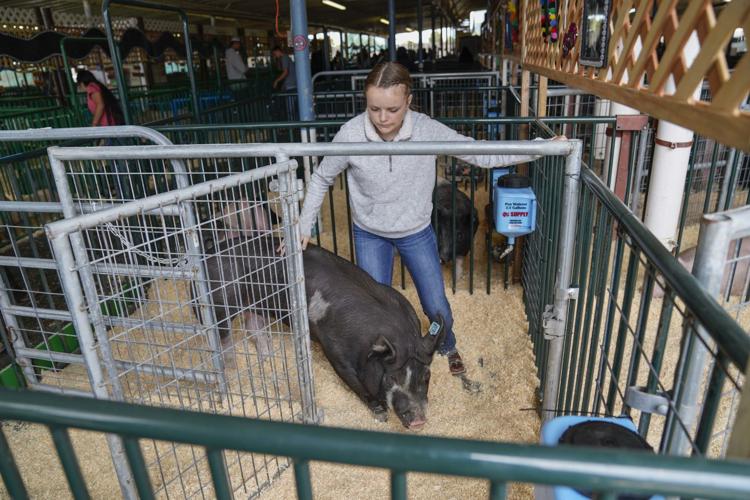 070719 Animals Arrive for Fair 13.jpg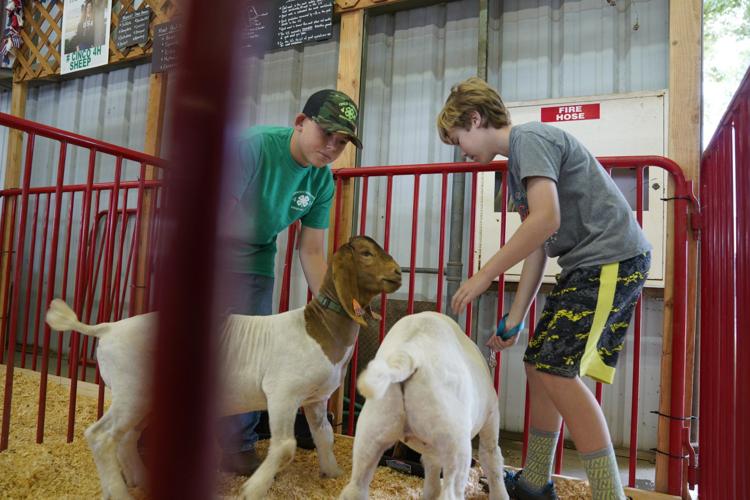 070719 Animals Arrive for Fair 14.jpg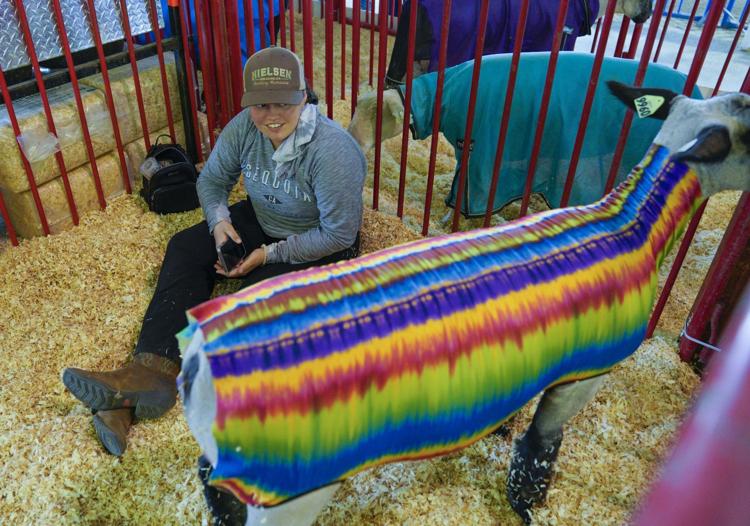 070719 Animals Arrive for Fair 15.jpg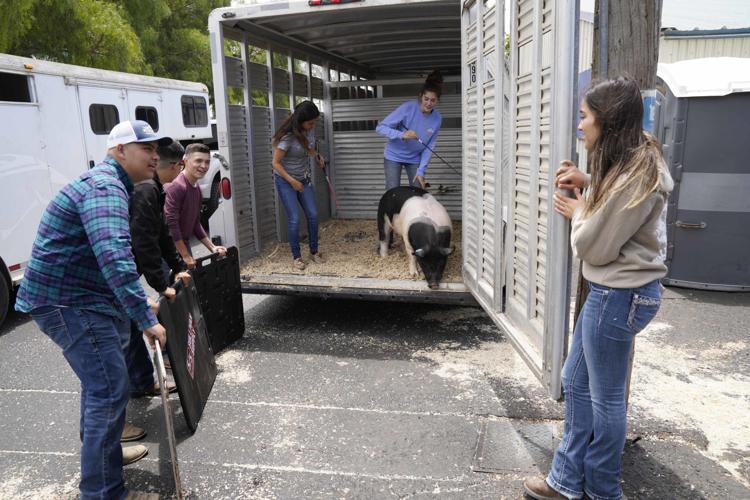 070719 Animals Arrive for Fair 16.jpg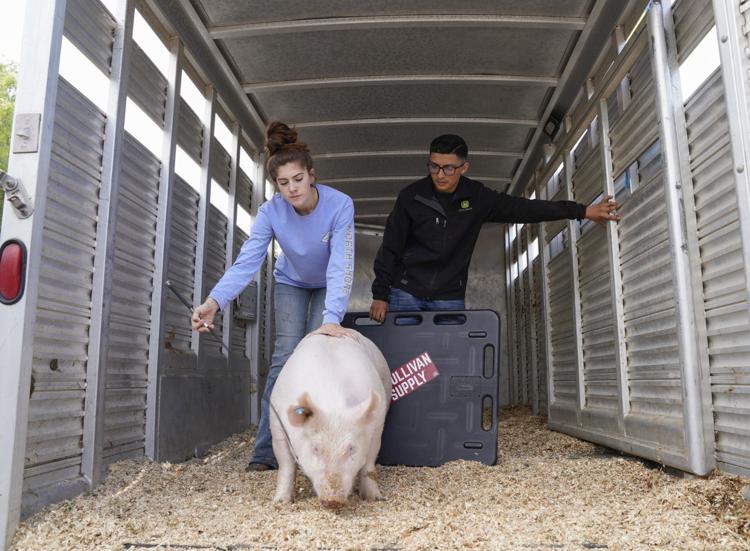 070719 Animals Arrive for Fair 17.jpg