Two people were injured and a man was arrested following an alleged carjacking and high-speed pursuit that ended with the man's vehicle crashing into a SMOOTH bus at the intersection of Union Valley Parkway and Orcutt Road on Monday, a Santa Maria Police spokesman said. 
The Santa Maria Police Department received the initial call at 11:33 a.m. of a person driving erratically throughout Santa Maria, according to Sgt. Nate Totorica. 
Several similar calls followed, Rios said, including one from the suspect's spouse who informed police that her husband had been using a "high volume" of methamphetamine in the weeks prior to the pursuit. 
A Santa Maria Police cruiser located the vehicle, a blue Dodge sedan allegedly driven by Gonzalez, and attempted to stop him near the area of Plaza Drive and Stowell Road, Rios said.
While driving, the officer driving the cruiser had a "brief conversation" with Gonzalez, who verbalized to the officer that he intended to stop before failing to stop. 
The officer learned that Gonzalez was wanted by the Santa Barbara County Probation Department, and had a felony warrant for resisting Santa Maria Police officers, and pursued him for two to three minutes, Rios said. 
"He was driving fairly normal, stopping, following the rules of the road for the most part," Rios said. "So we allowed the pursuit to continue for a couple of minutes." 
Gonzalez picked up speed and the officer terminated pursuit while relaying the suspect's information on the radio to surrounding agencies, Rios said. He also asked for support from the Santa Barbara County Sheriff's Office. 
At one point, Rios said, police continued to receive calls about Gonzalez, including an alleged incident in which he almost hit school children while driving northbound on Broadway past Santa Maria High School.
Rios said Santa Maria Police then decided to continue to the pursuit with the help of the California Highway Patrol and an incoming helicopter from the Sheriff's Office. 
"Due to the danger and the fact that his spouse had called," Rios said, "we were worried that he was a definite danger to the public." 
Police relocated Gonzalez and began pursuing him southbound on Highway 101 at the Betteravia Road on-ramp. 
Officers lost Gonzalez shortly after he exited the highway at the Santa Maria Way off-ramp, but found him traveling at a high rate of speed approximately a mile away. 
The pursuit continued southbound on Highway 135 out of the city and was terminated when Gonzalez collided with a SMOOTH bus at the intersection of Union Valley Parkway and Orcutt Road shortly before 2 p.m., Rios said. 
Rios added that another vehicle, a white compact car, was damaged during the pursuit. 
Following the crash, Gonzalez escaped out the passenger side window of his car and attempted to carjack a nearby car, ripping the door handle off before a Santa Maria Police K-9 apprehended him. 
Rios said at least two people suffered minor injures, including the driver of the bus, which did not have any passengers on it at the time. 
012720 UVP collision 02.jpg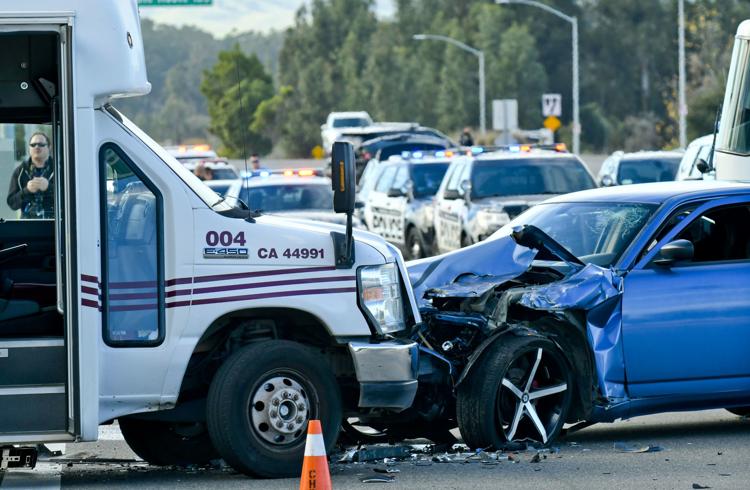 012720 UVP collision 01.jpg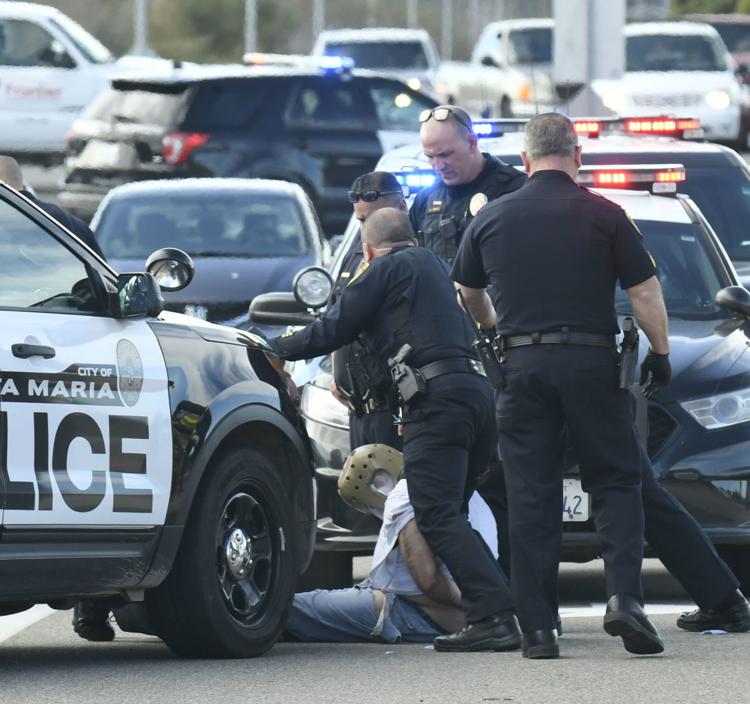 012720 UVP collision 03.jpg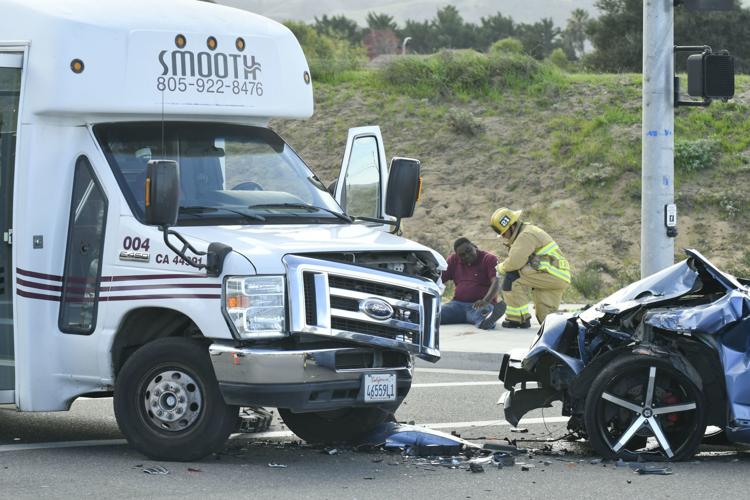 012720 UVP collision 04.jpg
012720 UVP collision 05.jpg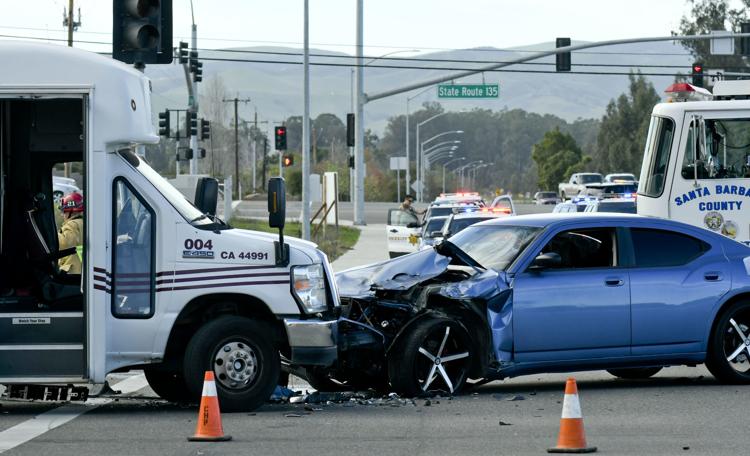 012720 UVP collision 06.jpg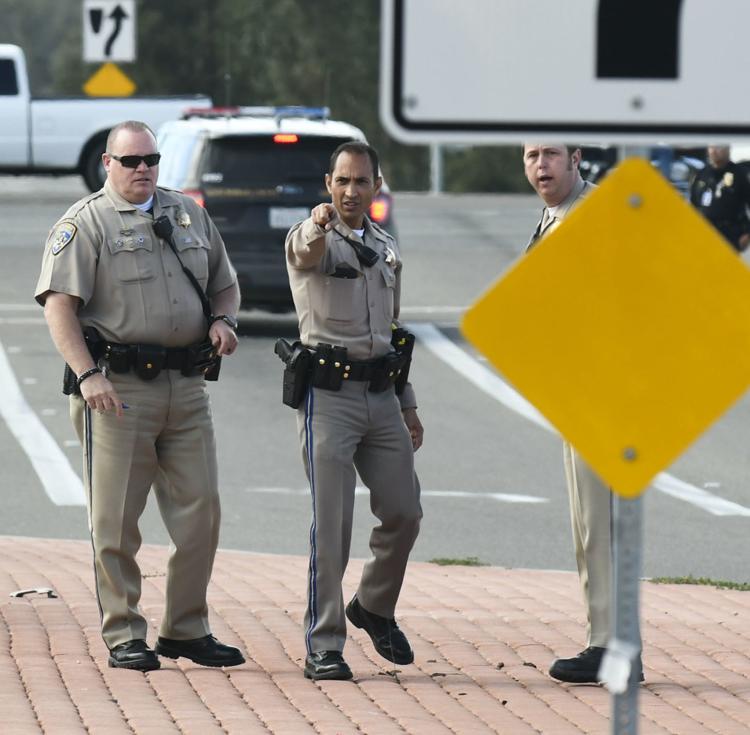 012720 UVP collision 07.jpg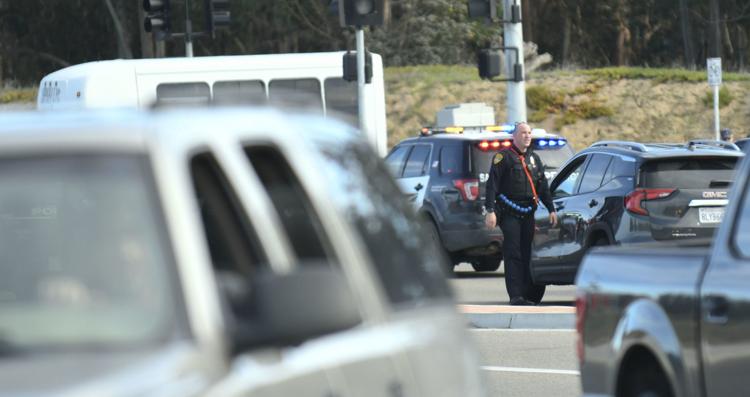 012720 UVP collision 08.jpg
Jaime Angel Gonzalez 2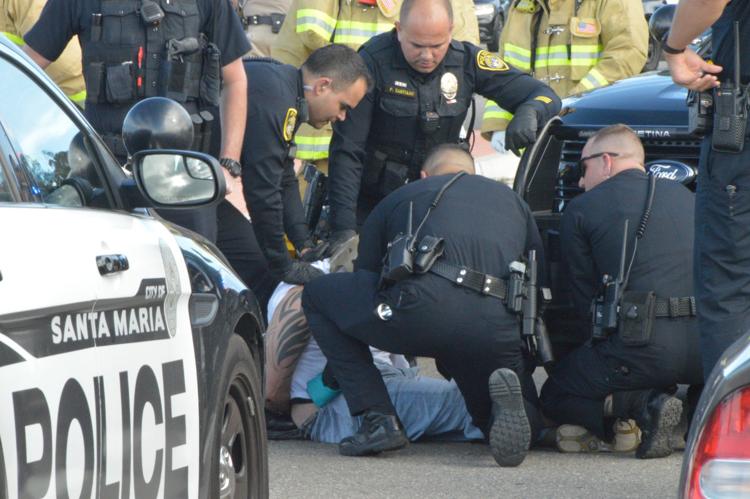 Alleged Carjacking at Union Valley Parkway and Orcutt Road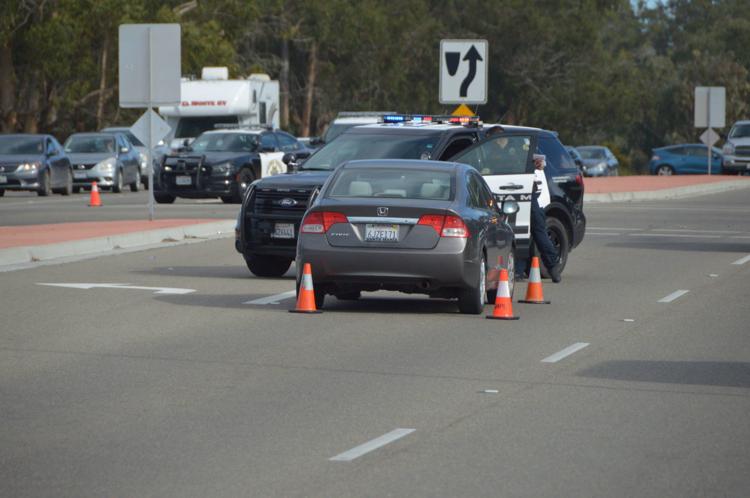 Emergency medical responders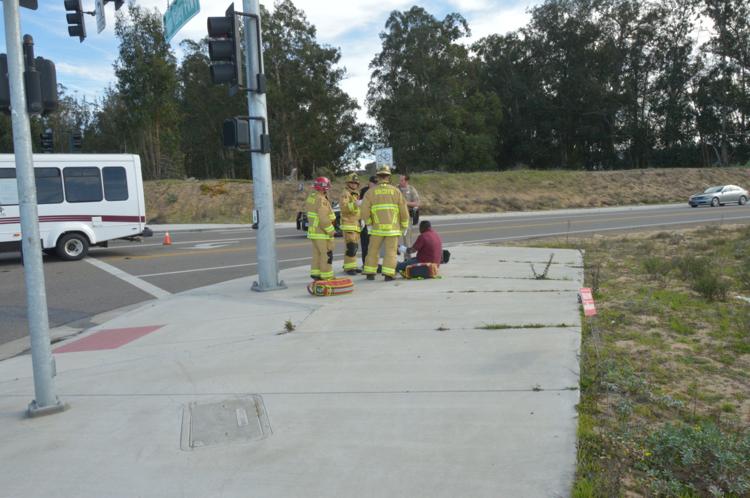 UVP and Orcutt Road collision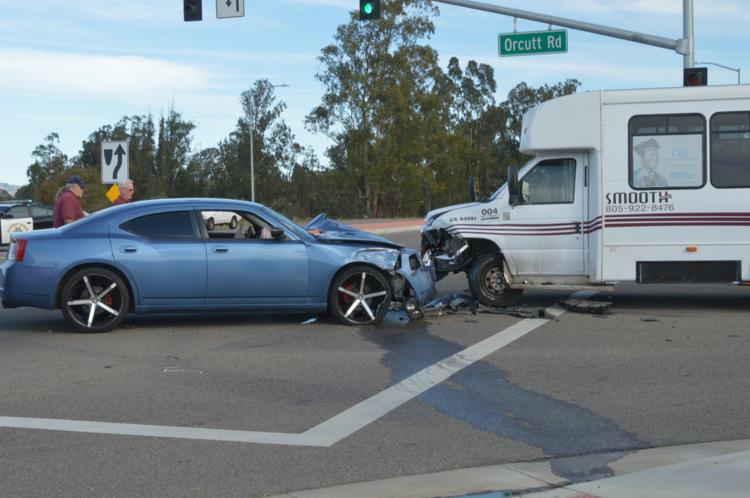 UVP and Orcutt Road collision 2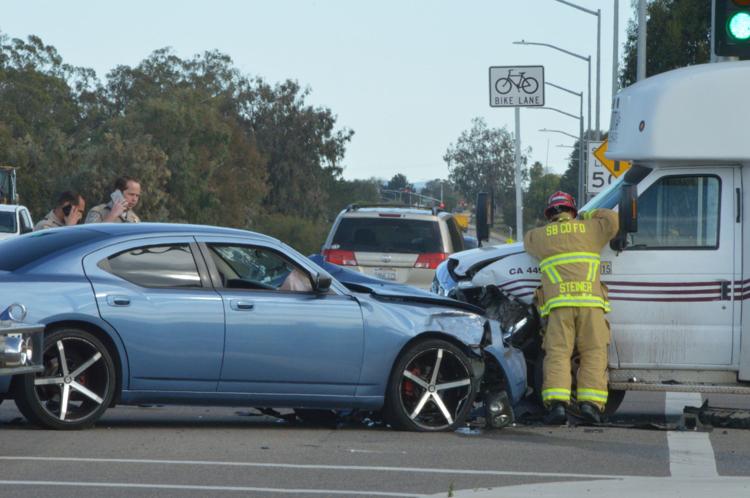 VIDEO: Pursuit suspect arrested after collision, carjacking
Get local news delivered to your inbox!
Subscribe to our Daily Headlines newsletter.