Coronavirus infections reported at a nursing home in the San Francisco Bay Area increased to nearly 50 from 27 last week and one infected pers…
More snow and rain fell on parts of California on Tuesday as spring delivered a taste of the kind of weather that winter forgot.
We are working hard to get answers about the impact and reaction to the coronavirus in Santa Barbara County, this is a collection of those sto…
Gov. Gavin Newsom is sticking with a mid-May projection for when the COVID-19 outbreak will reach its peak in California, continuing efforts t…
Los Angeles Mayor Eric Garcetti said Monday that he's encouraged by a slowing rate of corornavirus infections but warned that City Hall could …
California chose to loan out some of its equipment because it is not yet in as dire a situation as New York, now the nation's epicenter for th…
As tens of thousands of retired health care workers and medical and nursing students sign up for the newly established California Health Corps…
Lawyers who negotiated a crucial $13.5 billion deal for the victims of deadly wildfires caused by Pacific Gas & Electric equipment are exp…
Snow and rain fell Monday on California as spring delivered the kind of stormy weather that was missing most of the winter.
Federal judges on Saturday refused on procedural grounds to order California to free thousands of prisoners to ease crowded conditions that at…
Just days after recommending that people wear masks to prevent the spread of the coronavirus, Riverside County went a step further and ordered…
LOS ANGELES (AP) — Several feet of snow was predicted for California's Sierra Nevada during a spring storm bringing rain to much of the state …
California has cut its COVID-19 testing backlog by more than two-thirds, Gov. Gavin Newsom announced Saturday, but has still managed to test l…
Fearing an out-of-control coronavirus outbreak would overwhelm California's health care system, Gov. Gavin Newsom declared a statewide emergen…
The Simeon family was heading home to Omaha from a Smoky Mountains vacation when Kim Simeon spotted a social media post from the Nebraska Huma…
RENO — A pair of late winter storms packing heavy snow and high winds are headed for the Sierra and Lake Tahoe this weekend, with wind gusts a…
Lawmakers recessed on March 16 after they agreed to give Newsom $1 billion to spend on responding to the virus. The money is tied to Newsom's …
A California directive that could open the way for some patients sickened with COVID-19 to be sent from overburdened hospitals to nursing home…
Another Riverside County sheriff's deputy has died from the coronavirus, becoming the third member of law enforcement to die of COVID-19 in Ca…
One population is particularly vulnerable to contracting and spreading the coronavirus: the homeless. Officials have vowed repeatedly to get t…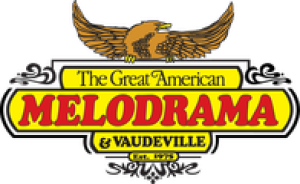 The Great American Melodrama & Vaudeville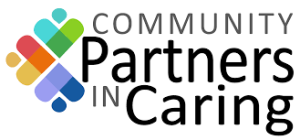 Community Partners in Caring

President Donald Trump is directing FEMA to prevent export of N95 masks and surgical gloves under the Defense Production Act. Trump says the m…
ORLANDO, Fla. (AP) — Saying they don't know when they'll be able to re-open many of their businesses with the coronavirus spreading, Walt Disn…
California's governor on Thursday said small businesses can keep up to $50,000 in sales tax receipts for the next year as the COVID-19 outbrea…
Washington Gov. Jay Inslee on Thursday extended orders to keep non-essential businesses closed and most of the state's more than 7 million res…
California is ramping up testing for coronavirus even as a backlog of 59,000 pending tests is growing, delaying some people from getting resul…
A 5-year-old girl was hospitalized after a coyote attacked her in a San Francisco Bay Area park, officials said.
The amendment would repeal a portion of what is known as Proposition 13, the landmark 1978 California ballot initiative that overhauled how th…