California Gov. Gavin Newsom on Monday extended the closure of bars and indoor dining statewide and ordered gyms, churches and hair salons clo…
The Los Angeles and San Diego school districts, the two largest in California with a combined K-12 student population of about 720,000, announ…
DEAR ABBY: "Darlene" and I have been friends for 40 years. She moved to Arizona with me in the '80s from Michigan. Her boyfriend drove out and…
LOS ANGELES (AP) — The body of "Glee" star Naya Rivera was found Monday at a Southern California lake, authorities said.
SAN DIEGO (AP) — A fire suppression system was inoperable when a blaze erupted aboard the USS Bonhomme Richard in San Diego, so sailors fought…
The California secretary of state's election data obtained by the AP showed 102,428 mail-in ballots were disqualified in the state's 58 counti…
CAPE CANAVERAL, Fla. — Mars is about to be invaded by planet Earth — big time.
LOS ANGELES (AP) — Kelly Preston, who played dramatic and comic foil to actors ranging from Tom Cruise in "Jerry Maguire" to Arnold Schwarzene…
DEAR ABBY: I am 43, and my boyfriend is 40. He is always at my house, but I can never go to his to sit around and relax. When I get upset abou…
DEAR ABBY: I'm in my early 30s. I live and work in a beach town and visit the ocean often on my time off. I have a large tattoo on my side, an…
Students from countries as diverse as India, China and Brazil told The Associated Press they are scrambling to devise plans after federal immi…
In his push to get schools and colleges to reopen this fall, President Donald Trump is again taking aim at their finances, this time threateni…
Teams are using sonar and robotic devices in what could be a long search for "Glee" star Naya Rivera, who authorities believe drowned in a Sou…
DEAR ABBY: I'm in high school. My boyfriend lives across the country in a different state. He is a teenager, too. I have asked people for advi…
SACRAMENTO — California officials will soon release another 2,100 inmates from state prisons in response to the coronavirus pandemic and in al…
Standing beside Trump in the Rose Garden on Thursday, Goya CEO Robert Unanue declared: "We are truly blessed, at the same time, to have a lead…
Comet Neowise swept within Mercury's orbit a week ago. Its close proximity to the sun caused dust and gas to burn off its surface and create a…
LOS ANGELES (AP) — The death of a Black man found hanging from a tree in a Southern California city park last month was ruled a suicide Thursd…
Your daily look at late-breaking news, upcoming events and the stories that will be talked about today.
YUBA CITY, Calif. (AP) — At a bus stop in Yuba City, Ron Starkey sat on a concrete wall watching videos on his phone, a white face mask tightl…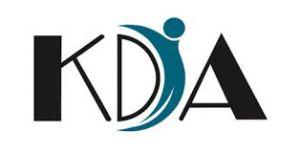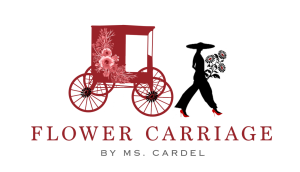 Flower Carriage By Ms. Cardel
As California enters wildfire season, the state is scrambling to find sufficient firefighters amid a coronavirus outbreak that has depleted th…
DEAR ABBY: My longtime friend "Bonnie" and I have been reconnecting during COVID, mostly via text and video chatting. She's recently moved bac…
The USS Theodore Roosevelt returned home to San Diego on Thursday led by a new captain who came aboard after the previous commanding officer w…
SACRAMENTO, Calif. (AP) — The founder of an international music program who was accused of giving semen-tainted flutes to California elementar…
SACRAMENTO, Calif. (AP) — The California Senate will delay its work because of a coronavirus outbreak at the Capitol and an increasing number …
Surging coronavirus cases in California prompted a warning on Wednesday from the nation's most populous county of a possible delay to classroo…
DEAR ABBY: Three years ago, I found out my husband had sexually abused one of his nieces. He took a lie detector test, failed it and confessed…