The city of Solvang will not enforce the latest three-week business closure mandated by the state of California and is encouraging businesses to carry on with open doors and dining just as they have throughout the summer and fall.
"As of tonight, they can go about their business as they had done this weekend," said Councilman Daniel Johnson.
The decision was made at an emergency meeting held Monday, during which Solvang City Council members voted unanimously to add discussion of the state mandate and their response to the agenda. They then unanimously agreed to:
Send a letter to Santa Barbara County Board of Supervisors urging the creation of a new Central Coast region to separate Santa Barbara, Ventura and San Luis Obispo counties from the Southern California region as defined by the new state order;
Direct city staff to evaluate the "stay open" measure other cities are using, create an ad hoc committee consisting of Mayor Ryan Toussaint and Councilman Jim Thomas to work with other state and local officials to maintain the current economy;
Authorize City Manager Xenia Bradford to adjust the city budget by $10,000 to cover extra expenses related to maintaining public safety through the addition of cleaning crews, additional garbage pickup and any other changes needed; and 
Announce the city's decision not to enforce county or state mandates.
"The city of Solvang will not actively enforce county and state orders, and that the city requests the county to prioritize education and that they also not enforce the orders within the city limits," a city press release stated Tuesday morning.
Council members and city staff discussed the potential for complying with state and county mandates by reclassifying outdoor dining seating from restaurant seating to public space or other measures which would allow restaurants to continue serving patrons.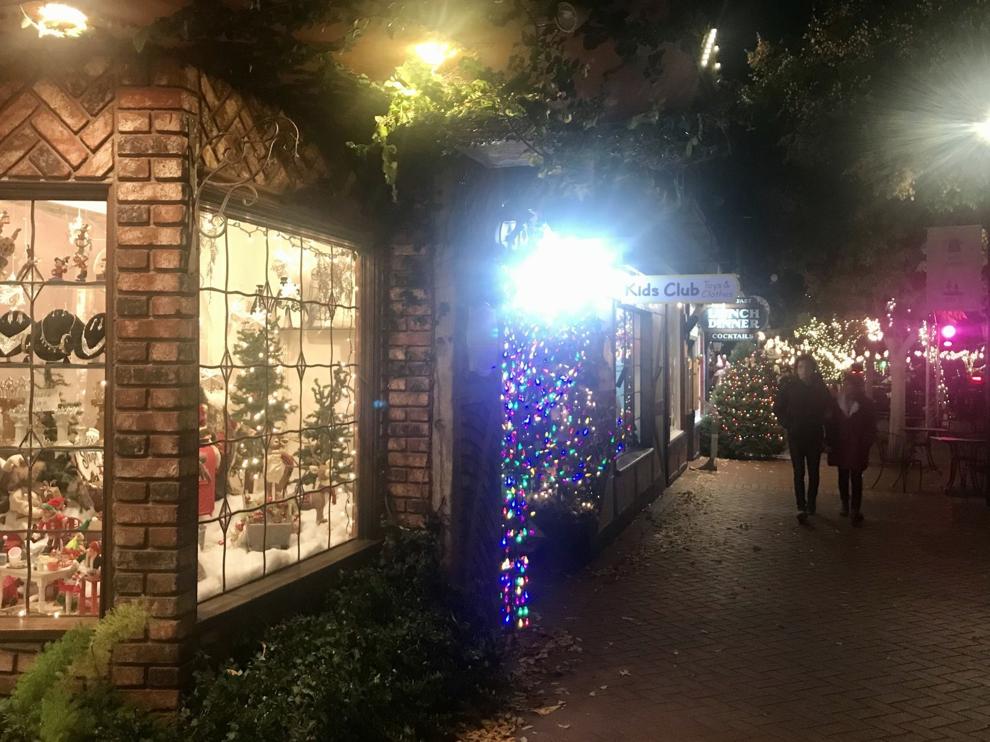 "My concern, as I always say, is for the most businesses and most residents in this town, the people that live here and work here and need to pay their bills and feed their families. Obviously, we're not trying to be reckless. We're not trying to hurt anybody. We're trying to keep social distancing. We're trying to keep your masks on. But we're just for trying to find a way to support this town," said Mayor Pro Tem Robert Clarke.
"If we think we've had problems with (transient occupancy tax), etcetera, the layoffs we've had and trying to bring back employees, let's go for another round of this and see what happens. It's going to be dismal," he continued.
During public comment, Solvang Chamber of Commerce Executive Director Tracy Beard and one other member of the public urged the council to take action. 
"We have had half a million people come through Solvang over the summer. We have less than 300 cases. We must be doing something right in this town. I don't understand why we're not open and we're not saying we're open for business and this is going to be a problem when it comes tax time," Beard said.
Council members noted other cities in the region, including San Luis Obispo, have requested removal from the Southern California region and noted their ICU bed capacity remains high.
"The fact we're lumped in with Southern California makes absolutely no sense. There's just no reason we should be lumped in with Los Angeles. This town has been packed in since May. Maybe we need to rename all our restaurants French Laundry and that'll be OK or something. I'm (speaking) tongue in cheek, but, gee, this makes no sense at all," Clarke said.